Baltimore Ravens Beach Bash Cornhole Tournament
Beach Bash Cornhole Tournament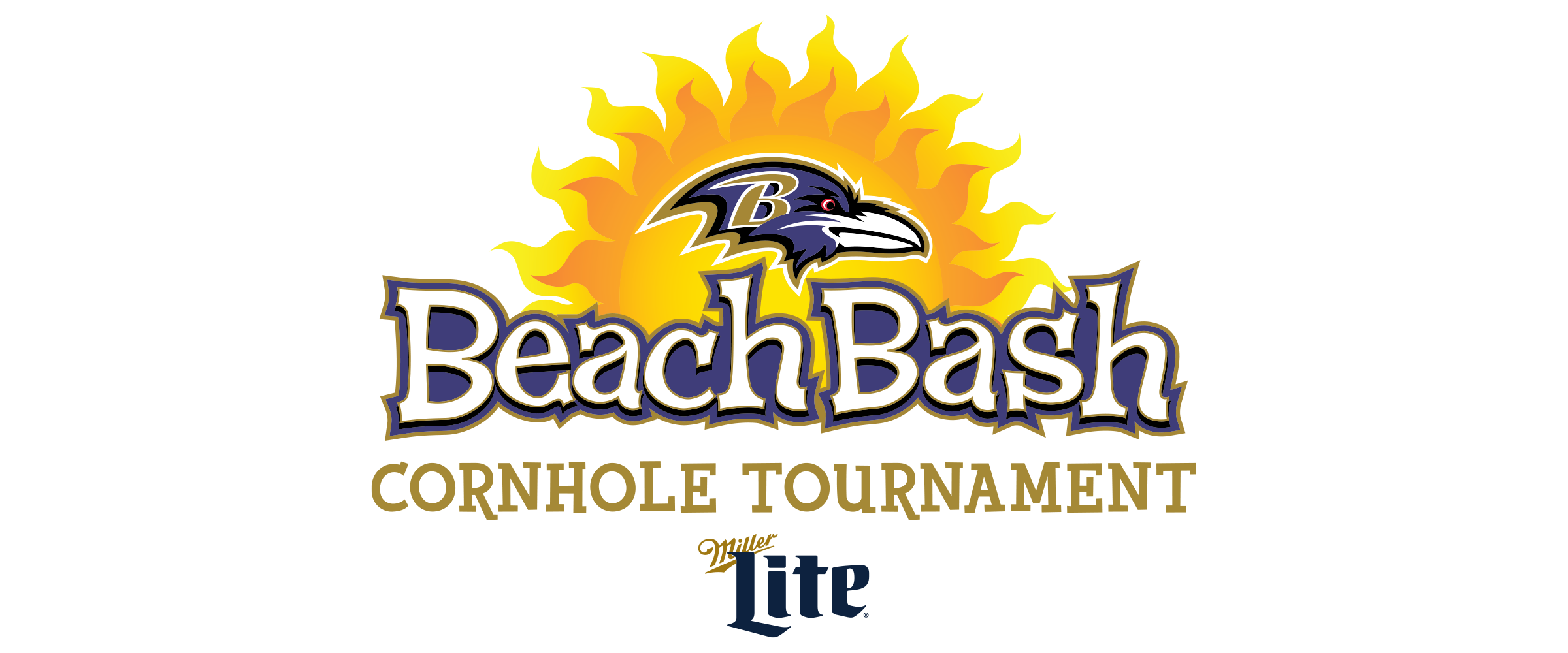 Join the Ravens and Miller Lite at Ropewalk for the 2022 Beach Bash Cornhole Tournament!
THURSDAY, JUNE 2
3:00 PM - 6:00 PM
ROPEWALK OCEAN CITY
8203 Coastal Hwy, Ocean City, MD 21842
We will be taking the first 16 teams who have registered. Any team registered after the first 16 will be automatically added to our wait list in the event a team drops out. If you register after the 16th team you will be contacted directly for more information about the wait list.
Rules/Regulations
Must be 21 & Older to participate
Boards are positioned 27 feet from the front edge to front edge of the board.
Coin flip decides who will go first
Players cannot cross the foul line (front of the board) while throwing bags
8 bags total (4 per team)
Teams will alternate throws from one side until all bags are gone, then the round score is tallied
Scoring
Cancellation Scoring - First team to 21 (can go over) is the winner
Score for each round is the difference between each team's total
3 points for each bag in the hole
1 point for each bag on the board
Bags pushed into the hole by an another bag counts as 3 points
The game is over if the score reaches 11 to 0 (SKUNK)