Baltimore Ravens Wawa Kickoff Kid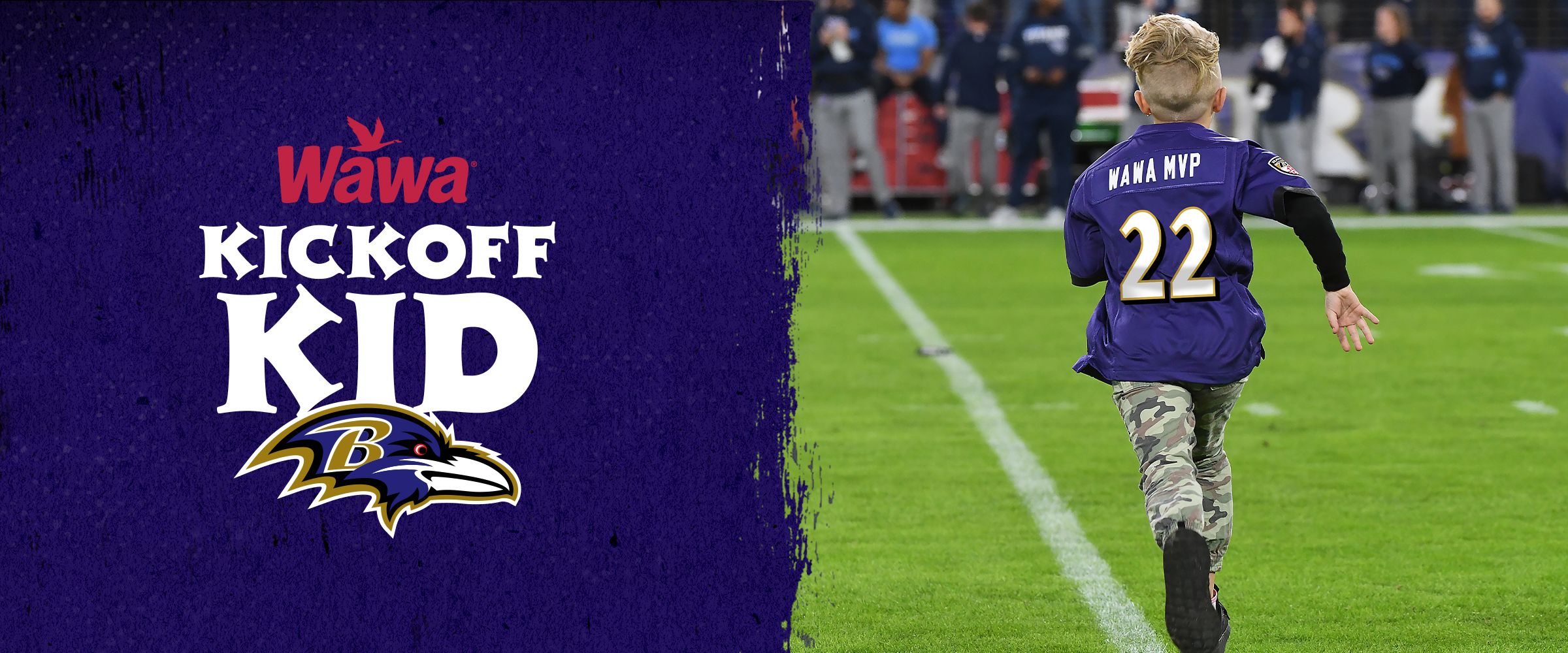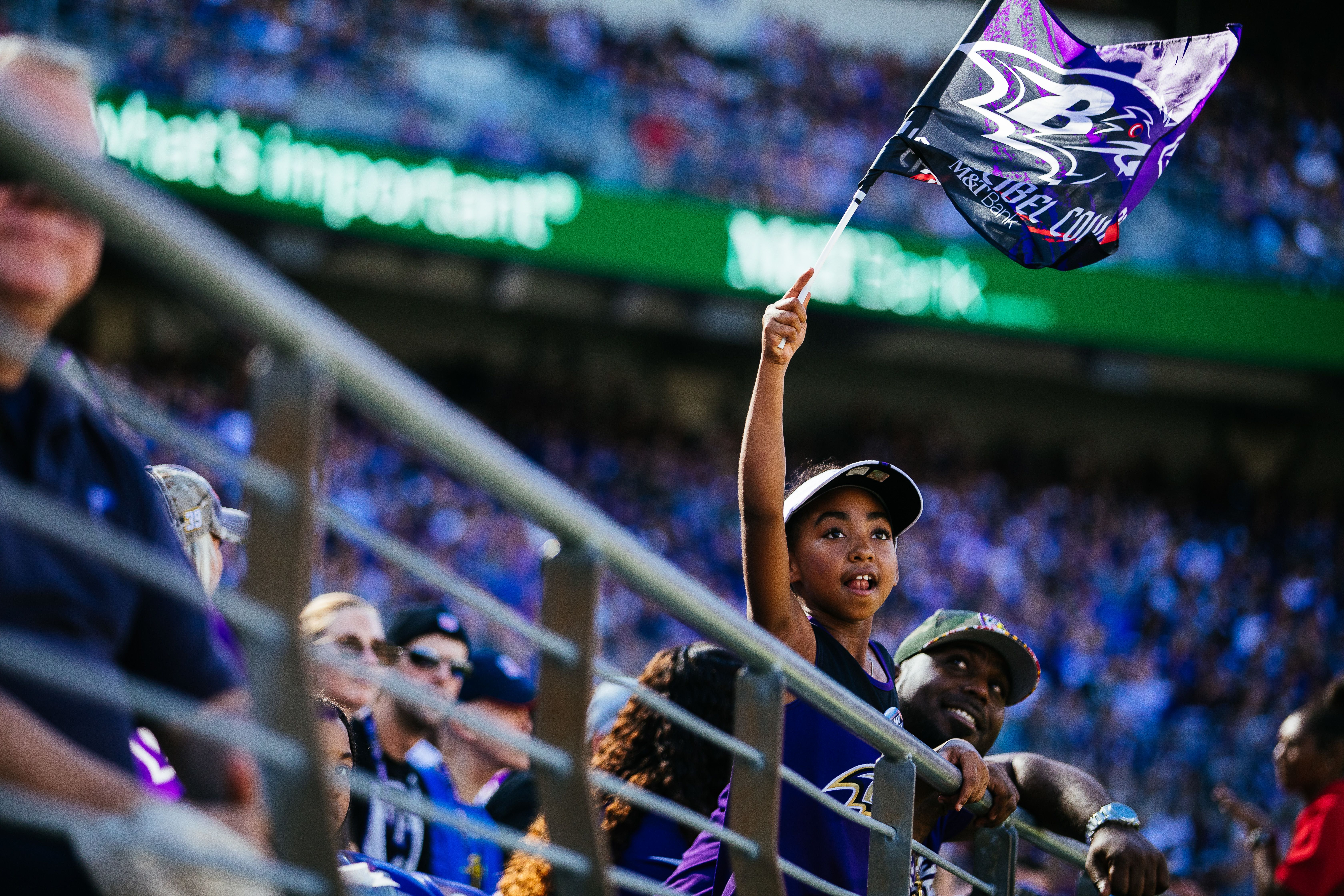 Hey Ravens fans! Do you know a kid that would LOVE to score game tickets and a chance to take the field with their favorite team? Then enter them for a chance to be recognized as a Wawa Kickoff Kid at an upcoming home game! (10) lucky kids will win the once-in-a-lifetime opportunity to run onto the field after kickoff to retrieve the kicker's tee!
This season, each Wawa Kickoff Kid will receive:
(4) Tickets to a Ravens Home Game during the 2022 Season
(1) Parking Pass
(1) Customized Ravens Jersey
(1) Wawa Prize Pack
PLUS, you'll be featured on the RavensVision boards during the game!
Wawa Kickoff Kid Entry Form