Baltimore Ravens RISE Halftime Combine

High School Combine
As part of their commitment to high school football in Maryland, the Baltimore Ravens have partnered with T. Rowe Price, the College Savings Plans of Maryland to recognize outstanding local high school student-athletes with the Ravens High School Combine.
Prior to all Ravens home games, two area schools will compete on the M&T Bank Stadium field against each other and the clock in a relay race competition of football drills! Each school will be represented by five student-athletes in a tire flipping, agility running, back pedaling and touchdown throwing and catching competition.
Schools will select an Offensive Lineman or Defensive Lineman who flips a tire from the goal line to the 10-yard line. This player then tags in a Running Back who weaves through a series of agility poles, then sprints to the 40-yard line. After the Running Back tags in their next teammate (either a Linebacker or Defensive Back), the third player back pedals from the sideline to meet the Quarterback in the middle of the field. Once the Quarterback is tagged in, a Wide Receiver streaks from the 30-yard line into the end zone to catch a touchdown pass from the signal caller.
While both schools receive tickets to the game and Ravens prize packs, the fastest time each week will receive a $500 donation to their school's athletic department. The fastest time for the entire season will win brand new jerseys for their varsity team!
Past Combine Champions:
2016 - Patterson Mill High School
2017 - Woodlawn High School
2018 - River Hill High School
2019 - Delmar High School & Saint Vincent Pallotti
2021 - Sparrows Point High School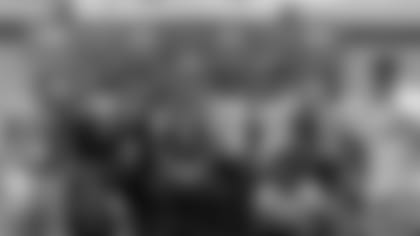 August 11 - Ravens vs. Titans
Seneca Valley (winner): 33.58
Reservoir: 34.74
August 27 - Ravens vs. Commanders
Wicomico (winner): 34.28
Old Mill: 35.18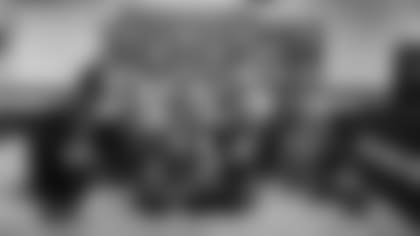 September 18 - Ravens vs. Dolphins
North Harford (winner): 32.47
South Carroll: 33.59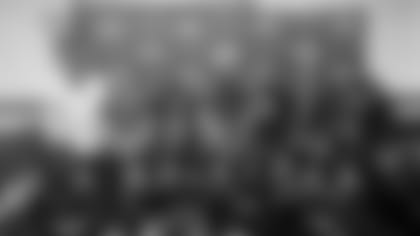 October 2 - Ravens vs. Bills
Middletown (winner): 34.39
McDonough: 37.23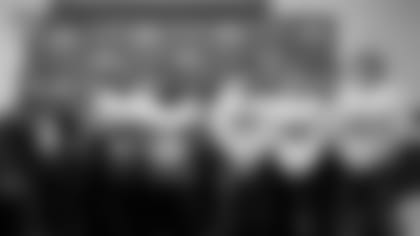 October 9 - Ravens vs. Bengals
Tuscarora (winner): 34.11
Calvert: 35.54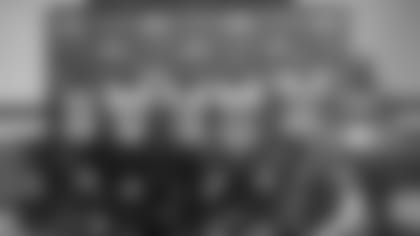 October 23 - Ravens vs. Browns
Montgomery Blair (winner): 32.57
Mervo: 35.23
November 20 - Ravens vs. Panthers
Catonsville (winner): 35.42
Pikesville: 36.55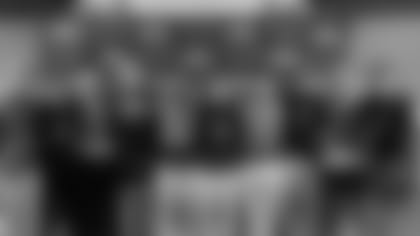 December 4 - Ravens vs. Broncos
Linganore (winner): 30.44
Severna Park: 33.11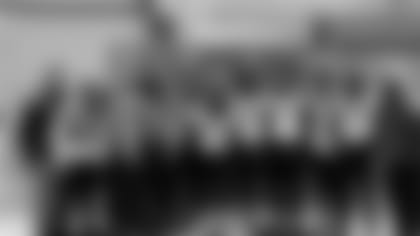 December 24 - Ravens vs. Falcons
Arundel (winner): 34.11
Aberdeen: 35.26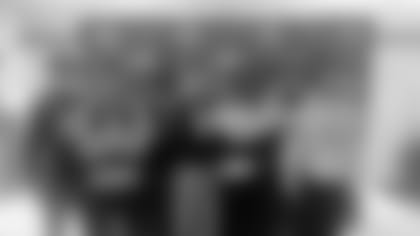 January 1 - Ravens vs. Steelers
Perry Hall (winnner): 34.57
Winters Mill: 35.19