Maryland's Batman not only loved making kids' days. He also loved his Ravens, and they loved him.
Leonard Robinson, 51, was tragically killed Sunday night in a traffic crash in Western Maryland when his custom black car modeled after the Batmobile broke down on Interstate 70. Robinson was checking his engine in the fast lane when he and his vehicle were struck by another car.
Robinson volunteered a great amount of time dressed up as Batman, traveling to cheer up sick children and promote charities. This summer, he visited Maryland public libraries to bolster their summer reading programs.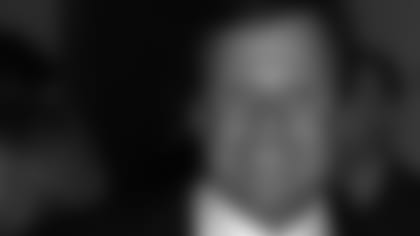 On Sundays in the fall and winter, you could find him in the lower deck at the 50-yard line at M&T Bank Stadium.
The Owings Mills resident attended Ravens games starting from the very beginning at Memorial Stadium in 1996. He was there for every game until a couple of years ago when his sons moved away for college. Robinson loved sharing that tradition with his boys, Justin, Jake and Brandon.
Robinson was more than just a fan on Sundays. He had Ravens carpet installed in his sons' rooms. He had replicas of the team's two Super Bowl trophies in his living room. His car was decked out in purple. Ravens paraphernalia covered his home.
Robinson attended both of the Ravens' Super Bowls during the 2000 and 2012 seasons. He traveled to road playoff games in Pittsburgh, Indianapolis, Kansas City and New England.
"There is no bigger Ravens fan," said a life-long friend who asked to remain nameless. "It was like he was living in Ravens land.
"He followed them incessantly. Like everything he did, he did it larger than life."
Robinson also befriended some of the Ravens' players and staff members because he often attended their charitable functions (especially if they were for children), and even came as Batman if requested.
He attended all the events at Ray Lewis' summer days. He helped around the holidays. He loved combining his two passions of charity and the Ravens.
"That's the kind of stuff he lived for," his friend said. "He loved what the Ravens stood for."
On Tuesday, Lewis remembered his lost friend and fan on Twitter and Facebook. Offensive tackle Eugene Monroe also mourned his passing.