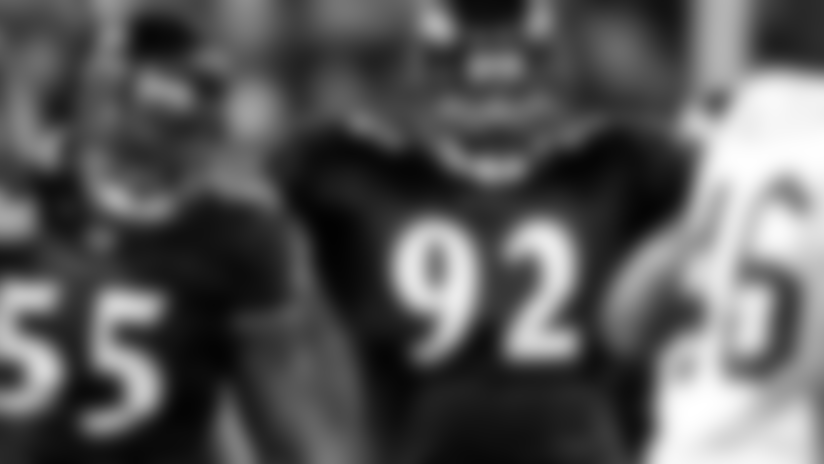 Interesting Decisions With Suggs, Ngata
The Ravens need more cap space heading into the 2014 season, and to get it, they "must deal" with their top players' expensive salary cap figures.
But it's not as simple as just releasing or trading costly players to create space.
The chart below, created by Russell Street Report's salary-cap guru Brian McFarland, shows the effects specific releases (or trades) would have on the Ravens' salary cap. 
Player
Contract
Expires After
2014 Cap
Number
Pre-June 1 Release
(Or Trade) Savings
2014 Dead Money
Jameel McClain
2014
$4.4M
$3.2M
$1.2M
Vonta Leach
2014
$2.33M
$1.75M
$580K
Sam Koch
2015
$2.8M
$1.6M
$1.2M
Chris Canty
2015
$3.167M
$1.834M
$1.333M
Marshal Yanda
2015
$8.45M
$2.55M
$5.9M
Terrell Suggs
2014
$12.4M
$7.8M
$4.6M
Haloti Ngata
2015
$16M
$1M
$15M
Ray Rice
2016
$8.75M
($5.5M)
$14.25M
Lardarius Webb
2017
$10.5M
$500K
$10M
A few notes about the table before looking at candidates to release…
The cap savings numbers reflect the Ravens cutting a player prior to June 1, meaning the remaining "dead money" (accelerated contract bonuses and guaranteed money) would do some damage to the 2014 cap. The Ravens could push dead money to the 2015 season by releasing players after June 1, but the Ravens "have historically shied away" from doing that because money won't be available during the prime free agency period, per McFarland.
The goal is to balance the 2014 cap number with 2014 dead money to get an overall cap savings.
Potential Cuts: Based on this chart, and not necessarily on performance, McFarland believes linebacker Jameel McClain, fullback Vonta Leach and punter Sam Koch are candidates to be cut this offseason. They would all provide solid cap savings and not a lot of dead money.
Probably Safe: Neither defensive lineman Chris Canty nor guard Marshal Yanda are strong candidates to be cut. Canty doesn't cost much, and while Yanda does, he is a Pro Bowler and the dead money is too much. Canty "is expected to be back," reports The Baltimore Sun's Aaron Wilson.
Unlikely Cuts:Although he's coming off the worst season of his career, running back Ray Rice would cost more to cut than to keep.* *Cornerback Lardarius Webb would only save $500,000. "In both of these cases, the dead money versus cap savings makes a release highly unlikely," McFarland wrote.
As for Rice, there's really only one thing the Ravens can do.
"They have to remove the emotion from it, to the best of their ability, and hope that they can get the old Ray Rice back with the kind of money they're paying him," Louis Riddick, an ESPN analyst and former Philadelphia Eagles director of pro personnel, told Wilson.
Interesting Decisions With Ngata, Suggs:And now comes two of the biggest reported cap hits of 2014 … outside linebacker Terrell Suggs and defensive tackle Haloti Ngata.
Since cutting Ngata would create huge cap damage in the form of $15 million, releasing him is not a "likely proposition." However, McFarland points out that releasing him after June 1 (spreading the cap hit to $7.5 million in 2014 and $7.5 million in 2015), could be an option and the Ravens could use the money ($8.5 million) to sign draft picks. The rest could carry over to 2015 to offset dead money there.
Financially, Suggs represents a potentially realistic option for a release, which would result in a reported $7.8 million in cap savings.
"Now we get to the more interesting decisions," McFarland wrote. "Terrell Suggs is entering the final year of his contract, is on the wrong side of age 30, and much like Anquan Boldin last offseason, represents the single easiest place to find the most Cap savings from one player."
Of course there is another option for Suggs and Ngata: restructured contracts. A contract restructure and extension for Suggs could keep him in Baltimore for the rest of his career.
The Ravens are expected to approach Suggs about adjusting his deal and try to reach a compromise that would lower his salary cap figure, according to Wilson, but it won't be easy.
"That's a hard one with Suggs," Joel Corry, a former NFL agent told Wilson. "How much do you pay him, and how do you agree on his value? You can't pay a guy for what he's done in the past. If you want to extend him, only one pass rusher has signed a deal that averaged over $10 million when they were over 30 years old, and that's [Chicago Bears defensive end] Julius Peppers.
"Suggs may have to accept that his best days are behind him, but most players don't acknowledge that. They have to play this one just right or go find a guy to be his potential replacement if they can't work it out. The Ravens already have [strong-side linebacker] Elvis Dumervil on the roster at under his market value, with a $1 million salary for next year, but they would need another pass rusher to replace Suggs if they can't find common ground."
Torrey Smith Responds To False TMZ Accusation
Torrey Smith isn't very happy with TMZ.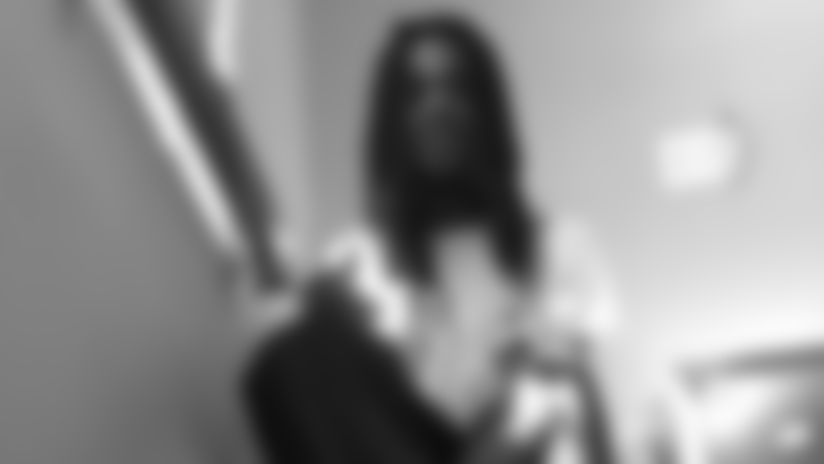 The receiver posted the picture to the right of his brother wearing pink socks with the caption, "Look at this queen." It prompted gossip website TMZ to write a story about it with the headline, "NFL Player Fires Off Homophobic Slur."
Smith responded strongly to the false accusation.
"The things these gossip sites do to get attention smh [shaking my head] ...I wasn't being offensive nor am I homophobic not apologizing or taking it down," he tweeted. "It's amazing how much power the media has...I'm just glad people see how irrelevant their post was and know my true character."
He added in another tweet directed at TMZ: "don't do that I was joking with my brother and if you think I was leaning towards being offensive you would know that I have been supportive of gay rights ... if you are looking for a story look somewhere else."
Caldwell Felt Exceptional About Interviews, Whisenhunt Front Runner
How did Jim Caldwell prepare for his Lions interview?
The Ravens offensive coordinator reviewed every single 2013  pass from quarterback Matthew Stafford, and then went over corrections with Lions brass, according to NFL Network's Ian Rapoport. He also watched film with the quarterback himself and offered corrections.
John Wooten, chairman of the Fritz Pollard Alliance that promotes minority hiring, characterized the interview as excellent and outstanding, per The Sun.
"I'm getting great feedback from all sides and people in the room, and Jim felt exceptional about it," Wooten told Wilson. "Jim felt it was the best interview he's been on as a professional. He felt very good about it and they felt excellent about it. They told him they would get back to him in a few days. Jim was told they'll know something soon and be ready to make a move quickly one way or another."
While Caldwell is still considered a strong candidate for the position, ESPN reported that Ken Whisenhunt is the front runner and the job is his to lose. However, the Chargers offensive coordinator is still in the playoffs, which delays the interview and hiring process.
Caldwell also interviewed with the Redskins Sunday, in which he conducted a detailed presentation on Robert Griffin III. The young quarterback did not personally meet with Caldwell like Stafford did. Caldwell reportedly felt exceptional about this interview as well.
"When I asked him about the Redskins' timetable, Jim said they are going to interview a couple more people," Wooten told The Sun. "The interview went superb, and he came away feeling as good about it overall as he did the Detroit one."
Safety James Ihedigbo was fined $15,750 by the NFL because he "struck a defenseless player with the crown of his helmet" in the fourth-quarter of the Week 17 Bengals game, according to The Sun.
Ihedigbo was penalized for unnecessary roughness and illegal contact when he hit receiver Marvin Jones. The penalty was called into question by some fans and media, who thought Ihedigbo led with his shoulder.
The play can be seen in the GIF below.