Look: A Different Take On Ravens Uniforms
With the Tampa Bay Buccaneers unveiling their new Nike-designed uniforms earlier this week, curiosity about other potential changes has crept up again among NFL fans. It's similar to when Nike and the NFL first teamed up in 2012, but on a smaller scale.
Nike told ProFootballTalk.com that it wants to keep innovating with NFL uniforms, and some teams are interested. Nike didn't reveal which teams those are.
"What we're interested in is finding what is completely unique about each and every team that we work with," Nike Creative Director for Football Todd Van Horne said. "We're very proud of our innovation."
Judging by how little the Ravens changed their uniforms in 2012, I wouldn't put my money on Baltimore as one of the franchises exploring a groundbreaking look.
But that doesn't mean fans can't tinker with some ideas for alternate uniform concepts.
Dettrick Maddox, a popular designer who goes by "Mr. Design Junky" on Facebook and Twitter, came up with this eye-popping take on Ravens uniforms. Literally, the intense red birdie eyes located just under the shoulder pads are the first things that pop out.
Maddox's concept was revealed some time ago, but he has since added several college and NFL designs that are starting to go viral. Maddox has gotten a ton of praise for his creativity with dozens of his team designs.
"Creativity … one helluva drug!!!" he wrote on his Facebook page.
Take a look at the purple and white Ravens mockups below, along with designs for all AFC North teams (mobile users tap "View in Browser" at the top of the screen), then fill in the blank in the sentence below:
Mr. Design Junkie's Ravens uniforms are __.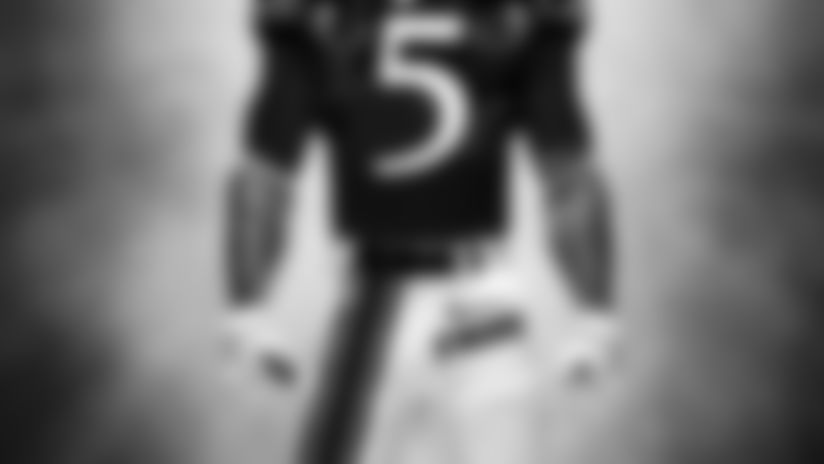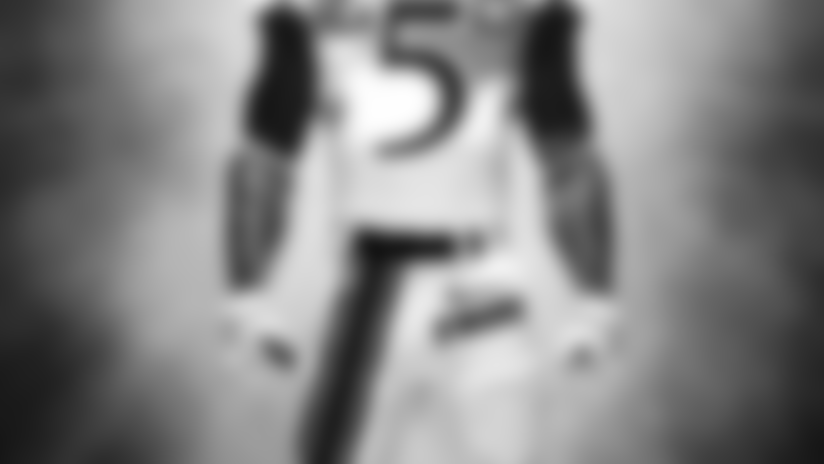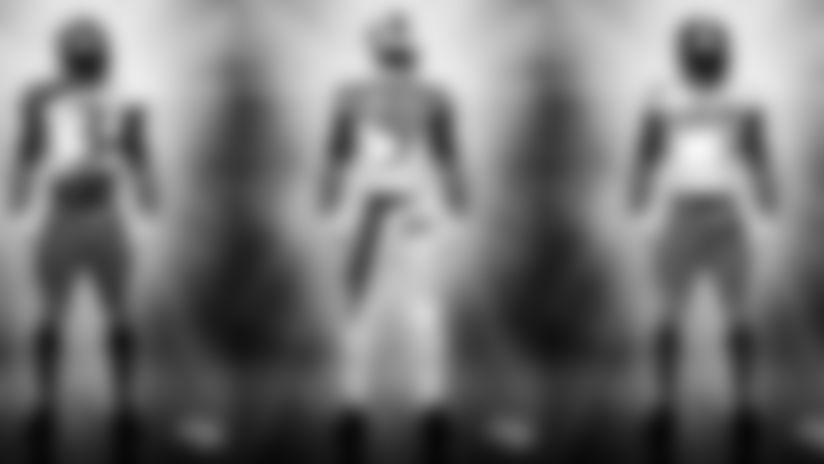 Next Visit For McClain: New York Giants
Recently released former Ravens linebacker Jameel McClain wrapped up his visit with the Buffalo Bills Wednesday, and is headed south for a meeting with the New York Giants.
He won't stop there, as the 28 year old has a few other visits on the horizon.
"This is the first visit and then I go to the Giants," McClain told the Bills team website. "I've got more scheduled, but I tell my agent to tell me the day before. I don't want to be wrapping my mind around too many ideas. I'm more like a get the information and go guy."
The Ravens left the door open for McClain to return, but he said he wants to weigh all his options carefully before making any decisions.
Time For Your Daily Monroe Update
Well, daily updates (that really don't have any updates) will probably continue until the March 11 free agency deadline.
The Carroll County Times' Matt Zenitz reported Tuesday that an agreement between the Ravens and left tackle Eugene Monroe is "unlikely" before Tuesday, but sources "emphasized" to The Baltimore Sun's Aaron Wilson Wednesday that the two sides could reach a deal before Monroe hits the open market.
There is still a "significant gap" that needs to be bridged, and Monroe could get a hefty offer from another tackle-needy team, but the financial divide has gradually become smaller since representatives met at the NFL Scouting Combine in Indianapolis, per Wilson.
"In the case of Pitta, the Ravens were not close in talks at the combine," Wilson wrote. "Days later, though, they struck a deal."
Ravens Rank No. 10 In Cap Space
Baltimore is in a healthy position heading into free agency with reports indicating the team has around $24.9 million to spend.
Oakland Raiders: $64.302 million
Jacksonville Jaguars: $56.128 million
Cleveland Browns: $47.346 million
Indianapolis Colts: $41.014 million
Miami Dolphins: $39.181 million
Green Bay Packers: $33.142 million
Minnesota Vikings: $31.733 million
Cincinnati Bengals: $27.544 million
Buffalo Bills: $25.709 million
Baltimore Ravens: $24.92 million
Rice, Fiancée To Attend Couples Seminar
Running back Ray Rice and his fiancée plan to attend a couples seminar after they were involved in a domestic violence incident last month, according to Head Coach John Harbaugh.
"I've talked to Ray a lot, and really nothing to add other than what's been said already: The facts will determine the consequences, and we'll see where it goes," Harbaugh told reporters yesterday. "I haven't seen anything different, just like you haven't seen anything different. Ray has told me his side of it, and everything we've seen so far is very consistent with what he said."
Rice's court appearance was postponed with no new date scheduled. Meanwhile, the Ravens are waiting to see all the facts come forth before making any decisions.
In the video below, ESPN's Jamison Hensley says the Ravens are currently standing by Rice because of his history as a high-character individual. While they don't like that he was involved in the incident, they do like how he is responding to ensure he'll never find himself in a situation like that again, says Hensley.
Regardless of the outcome of the case, Rice could still be punished by the league under the player conduct policy. Usually, first-time offenders like Rice receive a fine, but a suspension has been rumored. If NFL Commissioner Roger Goodell does opt to suspend Rice, Hensley thinks it will be for one or two games.
(Mobile users tap "View in Browser" at the top of the page to watch the video.)
Chad Johnson Burned By Some Dude In Flag Football
Last week, former Bengals receiver Chad Johnson was tweeting about a time when he waited outside a locker room to fight former Ravens linebacker Ray Lewis.
This week, Johnson posted an Instagram video of himself getting burned by some random dude in flag football.
"I tried playing DB and it wasn't a good idea, technique wasn't bad but......," Johnson wrote with the video below.
Pitta Reacts To Polamalu Extension
The Steelers moved some money around and extended tight end Heath Miller and safety Troy Polamalu, saving nearly $8 million in cap space. 
Polamalu's two-year extension puts the All-Pro in Pittsburgh through 2016 and he will presumably retire a Steeler. That means the 33 year old will continue to pester the Ravens and newly re-signed tight end Dennis Pitta for the near future.
"Troy is a very instinctive player, he's a great player, and certainly somebody that poses a challenge when you go up against him," Pitta told ProFootballTalk. "You always have to account for where he is on the field. He could line up anywhere on that defense and you have to be cognizant of where he is."
So does Pitta wish that the Steelers had parted ways with Polamalu so he doesn't have to worry about No. 43 patrolling the backfield anymore?
"No, I think it adds to the great history of this rivalry," Pitta said. "He's been in it so long and for him to stay there, I think that's where he belongs."