Ravens Already Underdogs To Broncos, Then Again …
One of these days, sporting books will start believing in the Ravens.
That day is not today, however.
Bovada already has the Ravens listed as 7.5-point underdogs to the Denver Broncos in the NFL's Sept. 5 season opener at Sports Authority Field at Mile High.
That's at least a step up from the spread for the divisional playoff game last January when the Broncos were favored by 9.5 points. The Ravens' thrilling 38-35 win over Denver in double overtime and subsequent Super Bowl run bought the champs an extra two points heading into this season's opener.
The Ravens have drastically turned over their roster since their last meeting with Denver. Baltimore said goodbye to eight starters from last season, but added a few others, including former Broncos pass rusher Elvis Dumervil. Meanwhile, the Broncos have improved their passing game with the addition of receiver Wes Welker.
Being the underdog was a regular occurrence for the 2012 Ravens, who were 8.5-point underdogs to the Patriots in the AFC championship and 4.5-point underdogs to the San Francisco 49ers in the Super Bowl. It didn't seem to matter much.
Baltimore's season-opening spread this year is unusual.
The defending World Champions were favored in seven of the last eight season openers. That trend could be considered eight of the last eight seasons because the New York Giants were technically "favored" by 3.5 points. But teams are traditionally given three points for playing at home, so that's viewed as an even matchup.
Of course, one major difference in all those spreads is that the defending champion played at home. The Ravens will have to play on the road due to a scheduling conflict with the Orioles, who share parking lots with the Ravens.
Rolando McClain Arrested; Effect On Team Status?
Ravens linebacker Rolando McClain was arrested Sunday in his hometown of Decatur, Ala., for disorderly conduct and resisting arrest, according to WHNT-TV.
Eyewitnesses at the scene said police ordered McClain and a large group of people to leave Pines Park, but McClain allegedly refused and began cursing at the officers. He was eventually handcuffed and taken to jail, only to leave on bail a short time later.
The arrest comes less than two weeks after the former Butkus Award Winner signed with the Ravens for what was widely considered a second chance to revive his career.
"We're learning more about the situation," said Ravens Senior Vice President of Public and Community Relations Kevin Byrne. "Our information right now is coming from news reports."
The Raiders released McClain earlier this month as part of a salary-cap purge, following a disappointing 2012 season and after coming up short of expectations as a former eighth-overall pick . McClain was suspended two games last year and also had multiple run-ins with law enforcement.
The question now becomes how the Ravens will respond to McClain's arrest, and how it could potentially affect their draft strategy. 
"Ravens gave Rolando McClain a rare second chance and this self-destructive behavior transpires after joining roster, offseason program," tweeted The Baltimore Sun's Aaron Wilson. "Ravens hadn't made Rolando McClain available to media, giving him time to get acclimated to new team. Now, this happens.  [He] met with Ozzie Newsome, John Harbaugh to discuss expectations of conduct prior to signing. Not much they can do for him now."
As many reported when McClain first signed for one year, the deal was low risk with a potential high reward.
His $700,000 salary is not guaranteed, he wasn't given a bonus and a $400,000 incentive clause was based on playing time that "may never happen now," wrote Wilson.
Newsome was brief when asked last week about adding McClain to the mix.
"Rolando is getting an opportunity to come in and make our 53-man squad," he said. "That's it."
He later added: "As for how he is going to conduct himself here, he is coming here just to be a part of this football team. I think the guys in the locker room will be able to provide him with the proper guidance that he needs as to the way John wants his football team and his football players to be."
Buck To Rex: Mind Your Own Business
Orioles manager Buck Showalter didn't seem too pleased with Rex Ryan's comments last week, saying the baseball club should have found a way to move one of its 81 home games and allow the defending champs to open at home.
"I really don't think people are going to care about that game," said Ryan, former Ravens defensive coordinator and Jets head coach.
Showalter was ready for questions the next day when asked about the topic.
Upon getting the Ravens schedule last Thursday, Showalter said he noticed the Jets were set to play the Ravens on Nov. 24, and suggested that Ryan concentrate on that game rather than scheduling complexities he doesn't understand.
"I think I'd be a little more concerned about Nov. 24 when the Jets come here and try to figure out a way to beat the Ravens, wouldn't you?" Showalter said in the CSNBaltimore.com video below. "I'd think that would be a little bit more of a challenge."
"I try to stay out of things I don't know about. Like I don't know about the NFL schedule and the NFL challenges. So that would be my advice. I would stay in what is my area of supposed expertise."
Flacco Works At Dairy Queen, Supports Hit-And-Run VictimFirst, he hit up a McDonald's drive thru. Then, he and his wife used a free airport bus.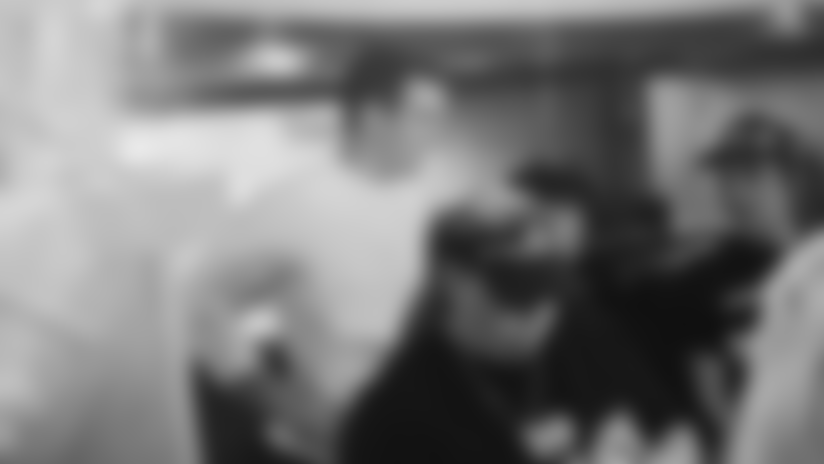 Now, he is serving ice cream sundaes at Dairy Queen.
It was just another day in the life of the richest quarterback in NFL history and Super Bowl MVP.
Joe Flacco spent his Friday behind the DQ counter in support of a Howard County family that lost their son to a deadly hit-and-run accident last year in Ocean City. Flacco teamed up with the Dairy Queen to donate $25,000 to the Matthew Cheswick Memorial Fund.
The family explained in the WJZ video below that the money will be used for scholarships and to bring awareness to the dangers of drunk driving.
"It's definitely a big problem that we have today with all the drivers out there and with all the things that we got going on," Flacco said. "The biggest thing is to just be as safe as you can."
Flacco admitted that he wasn't very good with his new job of taking orders and handing out sundaes.
But when you give $25,000 to a cause like the Cheswick's, I'm sure customers will be quick to forgive. And after all, Flacco doesn't have much experience.
"I never had a job," Flacco said, per The Baltimore Sun. "My first job was quarterback for the Baltimore Ravens. I never had any experience with this, so that's why I'm not very good at it."
Flacco Would Skip Child's Birth If On Gameday
Remember all the national attention Steelers quarterback Ben Roethlisberger got when he said he would not miss the birth of his child, even if that meant missing a game?
Well, Flacco has a different set of priorities.
He and his wife, Dana, are expecting their second child in September, right when the NFL season is starting to rev up.
Flacco is committed to being there for his wife and baby … well, unless she goes into labor on gameday.
Ravens fans everywhere will applaud your dedication to the game. But if it were my husband, he would be sleeping on the couch for a very, very long time. From what I gather about Dana, however, she is a much more understanding woman than I am.
Time Expires For Pitta, Dickson To Get Offer Sheet
The league's Friday deadline to sign restricted free agents to an offer sheet came and went without any signings, according to The Sun.
That means tight ends Dennis Pitta and Ed Dickson, the Ravens' only remaining restricted free agents, will be back in Baltimore this season.
Pitta was the only player to receive any reported interest when free agency initially opened, but nothing ultimately came of it. The former fourth-round pick was assigned a $2.023 million second-round tender. Dickson, who was drafted one round earlier than Pitta, was assigned a $1.323 million original-round tender.
Both tight ends, and defensive lineman Arthur Jones, are entering the final year of their contracts. General Manager Ozzie Newsome said last week that he would like to sign some of them to contract extensions before the beginning of the season.
"We always look to get ahead," Newsome said. "We tried that with Joe a year ago. So, will we try to sign some of our guys that will be [undrafted free agents]? Yes, we will try."
Jones has already signed his second-round tender ($2.023 million).
@TorreySmithWR: Great effort by the folks up in Boston...happy they can sleep easy tonight [Twitter]
@mspear96: Got his [butt]!! God bless you all and I hope the families find comfort in knowing justice will be served [Twitter]
@GeoffHobsonCin (CincinnatiBengals.com): #Bengals have agreement with James Harrison, his agent says. [Twitter]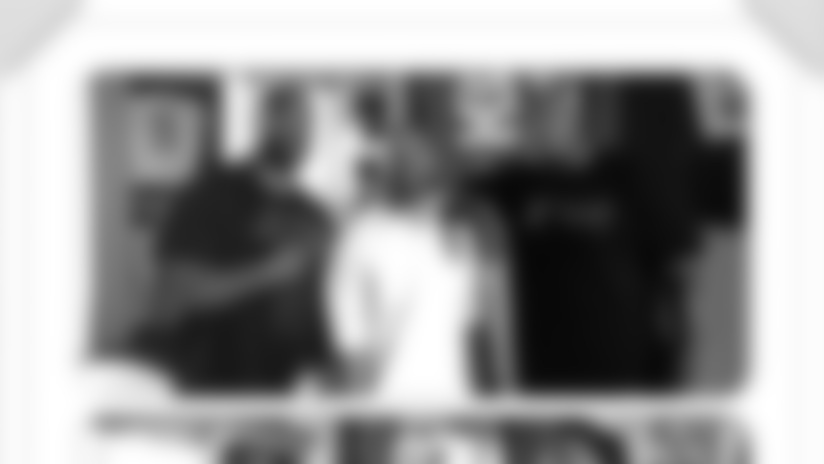 @jharrison9292: Whodey!!!!!!!!!!! Hello Cincinnati!!!! [Twitter * Strange to see Harrison and Terrell Suggs together in the pic to the right – and they reportedly almost became teammates … @jharrison9292: Getting in at PEP wt Ian, O and Suggs!  [Twitter] * @AlbertBreer: After the Jets dealt Darrelle Revis to Tampa Bay, the elite cornerback signed a 6-year contract worth $96 million. It's not Flacco money ($120.6), but becoming the NFL's 7th-highest paid player (3rd-highest paid non-quarterback), isn't too shabby. [Twitter] * Former Ravens cornerback Samari Rolle "filed a lawsuit against a North Carolina-based surgeon, claiming a botched spinal-fusion procedure, a premature green light to return to football activities and overall 'negligence' combined to end Rolle's career and led to 'permanent neurological injuries.'" [USA Today] * @RavensInsider: Gardner-Webb lineman, Severna Park grad Steve DeMilio hoping to catch on in NFL [Twitter] * @BaltSunSports: Ravens Insider: Gilman grad Chris Burnette looking for NFL shot [Twitter] * @RavensInsider: Ravens to attend Florida State pass rusher Tank Carradine's Saturday workout [Twitter] * Love this Facebook statement from Ray Rice to rude parents, who apparently reacted poorly to not getting a spot for their child in the running back's free youth football camp. As of late last night, 28,566 people liked the post below. [Facebook]