*With Training Camp In Books, Let's Predict 53-Man Roster                                                           *
That's it for training camp, folks.
The 20th camp in Ravens history is in the books, and now the team is in Philadelphia for three joint practices and a preseason game against the Eagles.
WNST's Luke Jones and ESPN's Jamison Hensley projected the Ravens' final 53-man roster. Teams are required to reduce their roster to 75 on Sept. 1 and to 53 by Sept. 5.
I'm sure we'll get ya another projection sometime before then, but until then, here we go (and feel free to use this info when you enter the Ravens' "You Pick The Team" contest to win a once-in-a-lifetime experience):
Quarterbacks
Locks: Joe Flacco, Matt Schaub
Cut: Bryn Renner
Running backs
Locks: Justin Forsett, Lorenzo Taliaferro, Buck Allen
Bubble: Fitzgerald Toussaint
Cut: Terrence Magee
Jones: "Special-teams play could allow Touissaint to steal one of the final roster spots while Magee looks like an intriguing practice-squad candidate."
Fullbacks
Lock:Kyle Juszczyk 
Cut: Kiero Small
Wide receivers
Locks: Steve Smith Sr., Breshad Perriman, Kamar Aiken, Marlon Brown, Michael Campanaro
Bubble: Darren Waller, Jeremy Butler, DeAndre Carter
Cut: Tom Nelson, Aldrick Robinson, Daniel Brown, Trent Steelman
Hensley: "Waller edges out Butler, who hasn't been as impressive as he was in the spring."
Tight ends
Locks: Crockett Gillmore, Maxx Williams, Nick Boyle
PUP: Dennis Pitta; IR: Allen Reisner
Cut: Konrad Reuland
Offensive tackles
Locks: Eugene Monroe, Rick Wagner, James Hurst
Bubble: Jah Reid
Cut: Marcel Jones, Darryl Baldwin, Blaine Clausell, De'Ondre Wesley
Hensley: "Reid has been one of the biggest surprises of camp, which earns him a spot."
Guards
Locks: Marshal Yanda, Kelechi Osemele, John Urschel
Bubble: Robert Myers
Cut: Leon Brown, Kaleb Johnson
Jones: "It wouldn't be shocking to see the Ravens take advantage of an injury to stash the rookie Myers on injured reserve."
Centers
Lock: Jeremy Zuttah
Bubble: Ryan Jensen
Cut: Nick Easton
Hensley: "Jensen's solid camp and versatility (plays guard or center) gives him a spot on this team."
Defensive tackles
Locks: Brandon Williams, Timmy Jernigan, Carl Davis, Lawrence Guy
Cut: Micajah Reynolds
Defensive ends
Locks: Chris Canty, DeAngelo Tyson
Bubble: Kapron Lewis-Moore, Christo Bilukidi
IR: Brent Urban
Hensley: "It's difficult to only go with two defensive ends, but Lewis-Moore and Bilukidi have not looked good this summer."
Outside linebackers
Locks: Terrell Suggs, Elvis Dumervil, Courtney Upshaw, Za'Darius Smith
Bubble: Steven Means
Cut: Brennen Beyer, Zach Thompson
Jones: "Means' leg injury sustained in the preseason opener could change the picture at this position, but the Ravens want to be sure to have enough depth behind Suggs and Dumervil."
Inside linebackers
Locks: C.J. Mosley, Daryl Smith, Zach Orr
Bubble: Arthur Brown, Albert McClellan
Cut: Andrew Bose
Hensley: "It's going to be hard for Brown to make this team. The Ravens might look to trade the disappointing second-round pick for a reserve safety."
Cornerbacks
Locks: Jimmy Smith, Lardarius Webb, Kyle Arrington, Tray Walker, Rashaan Melvin
Bubble: Asa Jackson, Quinton Pointer
Cut: Chris Greenwood, Tramain Jacobs, Cassius Vaughn
Jones: "Jackson is nursing a knee injury, but his status as the potential return specialist factors more heavily to his standing than his play at cornerback, meaning the surprising Pointer could still grab a spot."
Safeties
Locks: Kendrick Lewis, Will Hill, Anthony Levine, Terrence Brooks
Bubble: Brynden Trawick, Nick Perry
IR: Matt Elam
Hensley: "Levine and Trawick make the team based on special teams."
Specialists
Locks: Justin Tucker (K), Sam Koch (P), Morgan Cox (LS)
Cut: Justin Manton, Patrick Scales
Careful, Lots Of Testosterone At Joint Practices
Things got uuuuuuuugggggglllllyyyyyy at the Cowboys and Rams joint practice yesterday. And this came after a similar messy fight broke out at the Texans-Redskins practices a little over a week ago.
As Baltimore kicks things in off* *Philly this morning, Ravens players are more interested in measuring themselves against the Eagles, not fighting them. Be careful, though. Steve Smith Sr. knows how competitive NFL players can be, and he's never been one to back down.
"I think there's a lot of testosterone that's going to be on that field," Smith Sr. told The Baltimore Sun's Jeff Zrebiec. "There are going to be a lot of guys trying to prove things. You saw what happened with Houston and Washington. I think you have to have a good mindset. Guys have to understand what's going on.
"As wide receivers, we're going to respect them and they're going to respect us. Anything in between, if it's taken the wrong way, we're just going to have to fix it and we're going to have to fix it quick. And words will not be minced."
Forsett, Smith Sr.: Ravens' Training Camps Are Hardest
It will be interesting to see how the Ravens and Eagles merge their two practice styles. Reports coming out of Philly highlight Head Coach Chip Kelly's up-tempo practices and former Ravens cornerback Cary Williams even complained about burnout.
But life at Camp Harbaugh is no breeze either. Check out our own Ryan Mink's look inside the grueling regimen. The Ravens head coach was quick to correct a reporter when he implied it would be good for safety Terrence Brooks to get back into football shape at intense practices in Philadelphia.
"We have intense days out here, too, so I wouldn't say it's any different than what we do out here," Harbaugh said. "[W]e go really hard. There's nobody that gets more reps than we do in practice."
You've been to NFL training camps eight times now, Justin Forsett. How hard is it?
"This is the hardest training camp that I've been a part of and I'm not just saying that," Forsett told The Sun. "It's tough, man. We're going three hours. It's physical. We're running a lot, a lot of conditioning. It's high tempo. It's a lot of wear on your body but it makes you mentally tough."
Added 15-year veteran Smith Sr. "I've been in training camps where we've been an hour and 50 minutes in and the coach says, 'Start it all over from the top.' I've been in some hard training camps. On a consistent basis, this is a very hard training camp. But you know what? I don't shy away from hard work. Is it tough? Absolutely. Will it pay off? I think it will."
Could Webb Lose Starting Role To 'Melvin Island?'
Starting cornerback Lardarius Webb missed his third straight practice Tuesday after sitting for the Ravens' preseason opener Thursday due to a hamstring injury.
It doesn't seem to be very alarming at this point, but after missing all of last year's training camp and the beginning of last season, on top of two previous ACL tears, Hensley sees a theme going on with Webb, and the ESPN reporter wondered whether it could cost the veteran his starting role.
"It seems like he's missing more time than he's out there," Hensley told Brett Hollander on WBAL radio Monday. "He does have the injury-prone label and he's dealing with a hamstring right now. You hear people say, 'It's not that serious, don't be concerned about it.' But until Lardarius Webb is out there, you just wonder how long is this going to linger.
"Unlike last year, the Ravens didn't have much depth at cornerback. This year, they have Rashaan Melvin who started two playoff games for them. If Webb doesn't show that he can be a starter in this league, and hold up for an entire season, I know the Ravens would not hesitate to put Melvin into that starting lineup."
While Webb sat out of practice yesterday, Melvin had a "monster" day and The Sun's Jon Meoli even threw out the term "Melvin Island" when talking about the third-year corner.
Melvin was the next man up with the first-team defense. He took on Smith Sr. and rookie tight end Nick Boyle during red-zone and goal-line drills, batting down balls and a jumping route to disrupt a play. He did surrender one touchdown to Smith Sr.
"Overall, Melvin was the best player on the field Tuesday," wrote Meoli. "[He] produced one of the most impactful defensive performances of training camp."
It would be a big move to sit Webb in favor of Melvin, and it may never happen, but it's something to keep an eye on.
RB Bernard Pierce Update: Leaping Over Human Beings
The Ravens cut backup running back Bernard Pierce this offseason after he was arrested and charged with driving under the influence.
He was picked up by the Jacksonville Jaguars, and put together this top-10 play from the first week of the preseason. Not only did he leap over a human being, but that human being was wearing black and gold, making it ever more enjoyable.
Flacco's Hair Is 'Glorious' These Days
It's funny, and it's also true.
The peeps at Charm City Wire like what they saw from Flacco in his preseason debut last week, and I'm not talking about the 16-play, 80-yard drive he orchestrated.
No, it was his "glorious" locks of hair.
"It's obvious this team is full of talented and focused pros. But what really stood out tonight was Joe Flacco's hair," wrote, ahem, Seabass. "His glorious mane was in full GQ mode [Thursday]. This is what happens when you sign $100 million contracts.  This is what happens when you establish yourself as a clutch playoff performer and Super Bowl MVP.  No more South Jersey buzzed bowl cuts, no more Fu Manchu's.  Just straight up $100 million dollar hair.  This hair screams 40 touchdowns this season."
Gorgeous hair = more production? I guess that could happen. Just ask Samson.
That wasn't the end of the hair talk. Nathan Beaucage at Baltimore Beatdown took a look back at how Flacco's hairstyle has evolved over the years, and I pulled out a couple of key years below. (Yes, this is really happening.)
Mobile users, tap "View in browser" at the top of the page to view the hair timeline.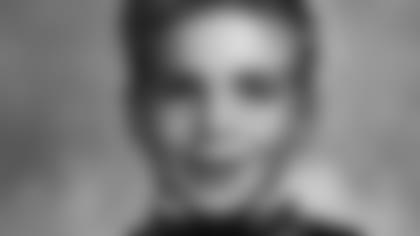 2008: Rookie Year (Classic Buzz Cut)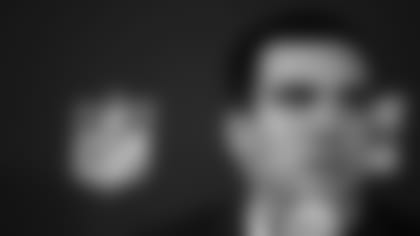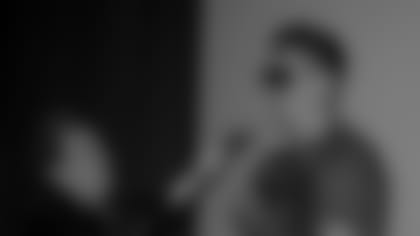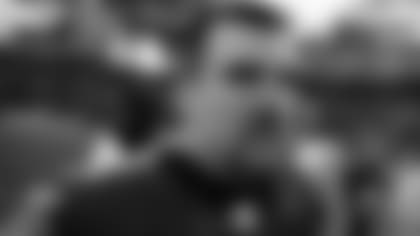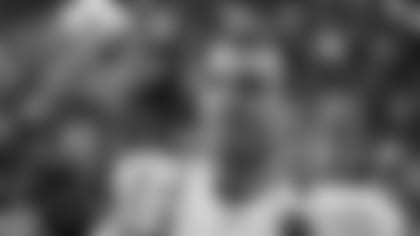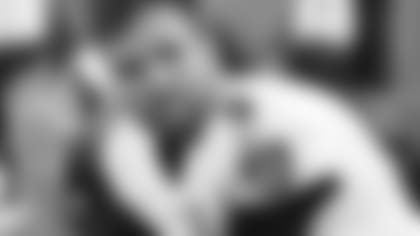 WBAL's Gerry Sandusky talks about how concerned we should be with rookie Breshad Perriman missing so much practice time, and other training camp notes. [WBAL Radio]