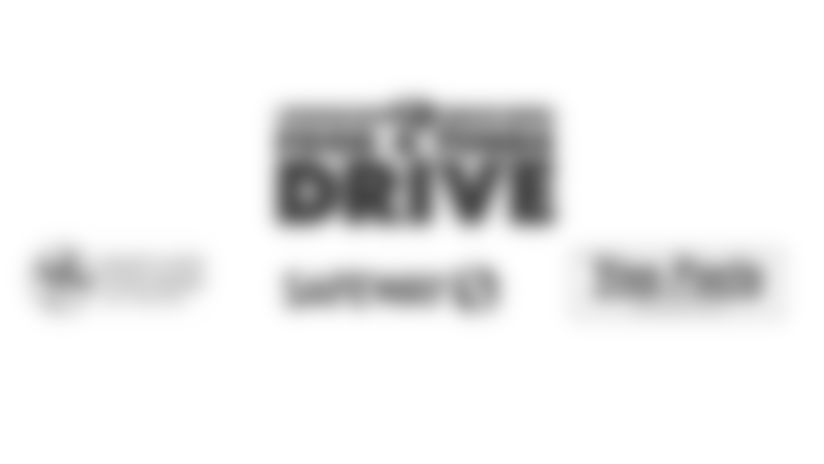 BALTIMORE RAVENS #FeedTheFlock
The Baltimore Ravens announced Friday the launch of their #FeedTheFlock food collection efforts, in partnership with Safeway and the Maryland Food Bank (MFB). Over the past 24 years, the Ravens have supported the food bank as the largest charitable food provider in Maryland.
Detailed below are a variety of ways fans can donate to the collection:
Online and In-store Donations
Fans are encouraged to help #FeedTheFlock from Nov. 1 – Dec. 1 by donating to the team's online fundraiser, organized by the Ravens and the MFB. Those who donate will be entered for a chance to win a pair of tickets to the Ravens vs. Jets game on Dec. 12. To donate, please visit the Ravens Food and Funds Drive Team Page.
From Nov. 1 – Nov. 30, Safeway, the official supermarket of the Ravens and proud title sponsor of Purple, Tailgaters and RavensWalk will collect monetary donations at Baltimore-area stores. The proceeds will be converted into non-perishable food items and donated to the MFB.
Family Food & Funds Drive Kickoff Celebration
Fans are invited to attend the Family Food & Funds Drive Kickoff Celebration on Wednesday, Nov. 6 at the Canton Safeway (2610 Boston St., Baltimore, MD) from 4:30 p.m. – 6:30 p.m. The celebration will feature music, refreshments, prizes and autograph-signings. Fans can make monetary donations to the MFB and purchase items for their Sunday tailgate and stadium food collection. Ravens cheerleaders and Poe, Ravens alumni players, WBAL-TV, WBAL-FM Radio and 98Rock will all be on-site for the celebration.
Feed a Friend Phone-a-Thon at Maryland Food Bank
The Maryland Food Bank will team up with WBAL-TV to host its first-ever Feed a Friend Phone-a-Thon at the MFB's Baltimore location on Saturday, Nov. 16. Throughout the morning, viewers and Ravens fans will be encouraged to call the MFB and make donations to help provide nutritious food to Marylanders in need this holiday season and all year long. Tune in to WBAL-TV from 5 – 10 a.m. that morning to learn how to contribute.
Ravens Volunteering at MFB
On Monday, Nov. 18, members of the Ravens All Community Team (ACT) and Ravens staff will volunteer in the MFB's Charles T. Bauer Community Kitchen. The ACT is comprised of Baltimore corporations, including title sponsor M&T Bank, who provide financial and volunteer support for many of the Ravens' community service projects. Ravens representatives will also be on-site to discuss the 2019 food collection efforts and the Ravens' 20-plus year commitment to the MFB.
Information regarding the Ravens' volunteer day at the MFB can be found below:
Who:Members of the Ravens ACT and Ravens Staff
What: Volunteer Day at Maryland Food Bank
Where: Maryland Food Bank
2200 Halethorpe Farms Road
Collection efforts will be enhanced with the 24th annual Ravens Family Food & Funds Drive, sponsored by Safeway, when the Ravens host the San Francisco 49ers on Sunday, Dec. 1 at M&T Bank Stadium. Prior to kickoff (11 a.m. – 1 p.m.), Safeway, MFB, WBAL-TV and the Lady Ravens volunteers will collect monetary and non-perishable food donations outside all M&T Bank Stadium gate entrances. The MFB will also be on RavensWalk collecting credit and debit card donations. The final poundage collected will be calculated and distributed through the MFB. The 24th annual Ravens Family Food & Funds Drive is also supported by Von Paris, which will transport all collected items from the stadium to the MFB.
Maryland Food Bank (MFB) Fast Facts:
Last year, the MFB distributed enough food to provide more than 110,000 meals per day – the equivalent of 40 million meals per year – to a network of more than 1,200 soup kitchens, pantries and shelters across the state. It's estimated that hungry Marylanders within the MFB service area miss more than 76 million meals each year.
The MFB is mostly in need of healthy non-perishable food items, including canned proteins like tuna, chicken and peanut butter, canned fruits and vegetables, shelf-stable milk, breakfast items, rice and pasta.
Safeway is committed to helping people across the country live better lives by making a meaningful difference, neighborhood by neighborhood. During 2018, Safeway Foundation in Safeway's Eastern Division distributed nearly $2 million in grants and more than $1 million in product to help people in the areas of hunger relief, education, cancer research and treatment, programs for people with disabilities, and veterans.