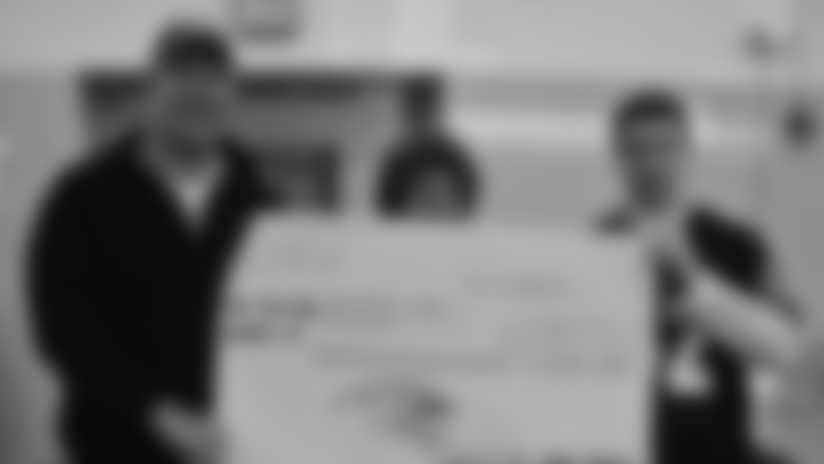 Birk Gives Back to Arundel Middle School Students**
Sixth graders at Arundel Middle School received a special visit from Matt Birk
on Tuesday (11/30) after raising more than $800 for the center's HIKE Foundation.
The 13-year veteran hosted an assembly for nearly 300 students in the school's cafeteria to accept a check – which he admitted was the largest he had ever received in physical size – for $821.76. The money was raised through a fundraiser organized by members of the school's National Junior Honor Society and advisor Zachary Jones.
To show his gratitude for the students' generous contribution, Birk took time to speak about the HIKE Foundation and its mission to provide resources for at-risk Baltimore area youth to excel in the classroom and in life. The Harvard graduate stressed the importance of education and encouraged students at Arundel Middle to learn as much as possible.
Birk cited his own childhood as an ideal example. Having never played football until his sophomore year of high school, the now 6-time Pro Bowler admitted that he was able to discover his talents by maintaining a willingness to learn new things.
On Tuesday, Birk may have discovered another hidden talent, as he concluded his visit by hosting a Ravens-themed game of Jeopardy. Although he may not be the next Alex Trebek, the veteran center faced no difficulty in keeping the crowd entertained.
Cundiff and Lawrence Visit Students at Archbishop Borders Catholic School
Ravens kicker Billy Cundiff
and running back Matt Lawrence dropped by Baltimore's Archbishop Borders Catholic School on Tuesday to offer a few inspirational words for the students.
Ranging from kindergarten through eighth grade, the 160 students gathered to take a seat on the school's gymnasium floor where they were greeted – and instructed – by the two guest speakers.
Initially separated by their respective grades, Cundiff began by directing the students to huddle closer together – to become a unified student body. Pleased, the Ravens' second-year kicker enlightened the "team" in front of him by focusing on what he called the three F's – friends, family and faith. According to Cundiff, by recognizing these three aspects of life, students could find success in whichever path they chose to follow.
Lawrence added his own message, telling students that no matter what dream a person chooses to follow, it is completely achievable. The running back and special teams player called on a number of students, asking what they dreamed of being when they got older – a veterinarian, a fireman, a football player, were all among the answers. Lawrence commented that all of those dreams could be attained by listening to parents and teachers, staying focused in school and never losing sight of one's goals.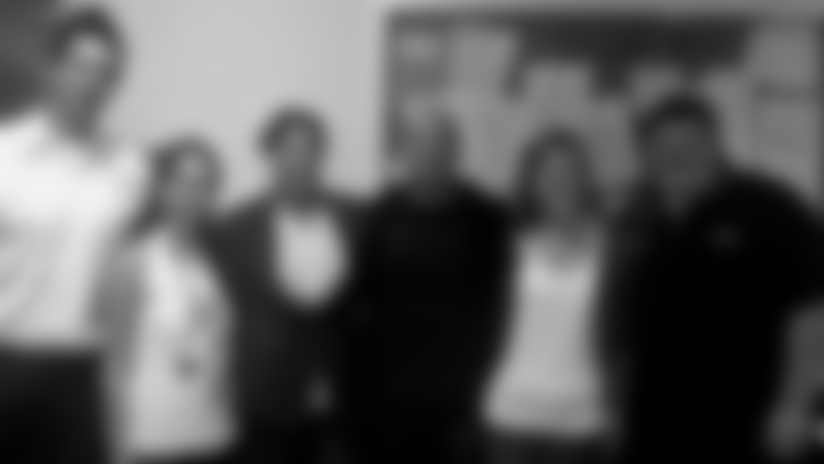 Chris Carr Speaks to Towson University Business Students**
Students in Ms. Delahanty's Professional Experience class at Towson University were pleasantly surprised on Tuesday evening when Chris Carr entered as the evening's guest speaker.
The Ravens cornerback spoke about being a professional, both on and off the football field, in addition to providing his own words of encouragement to the soon-to-be college graduates.
As he took the podium, Carr opened by explaining the business aspects of the NFL from both the owners' and the players' standpoints. One of the Ravens' NFL Players Association representatives, Carr touched upon the issues he faces in juggling his roles as a player and a businessman.
An undrafted free agent in 2005, the 6-year veteran also detailed his keys to success in the locker room. Much like in the business world, Carr admitted that versatility goes a long way in raising one's value. Rather than focusing on one position, he worked to not only become a talented cornerback, but also a dependable return specialist.
Carr said that by making himself indispensable, he was able to stay ahead of the competition – a concept that also holds true for students entering the workforce.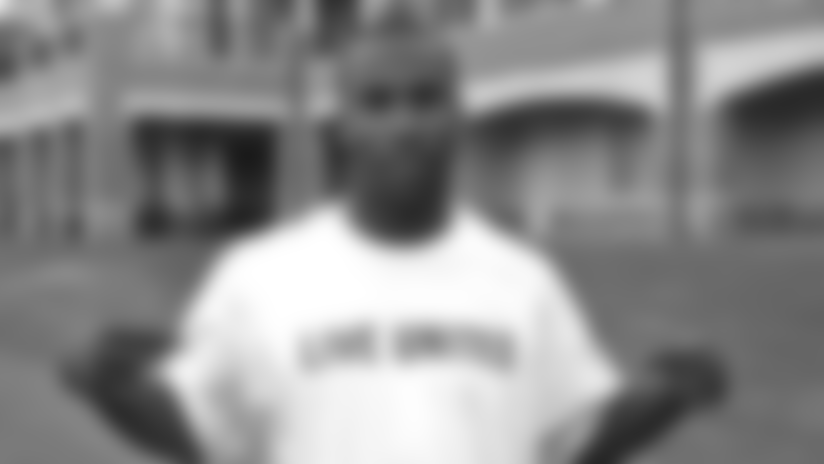 United Way of Central Maryland Honors Boldin**
Anquan Boldin was named the Emerging Leaders United (ELU) Honorary Chair by the United Way of Central Maryland on Tuesday night through a networking party hosted by the nonprofit organization.
The wide receiver was presented with a gift basket to welcome him and his family to the Baltimore community, while ELU members had the opportunity to mingle with their new ambassador. The event even featured a PowerPoint presentation so guests could provide the Boldin family with information regarding local hot spots and amenities.
Through their partnership, the Ravens newcomer will encourage fellow professionals to volunteer in assisting the local community.
In 2004, Boldin established the Anquan Boldin Foundation to expand the educational and life opportunities of underprivileged youth. Today, his work reaches out to youth in the Florida, Arizona and Baltimore communities. By connecting with the United Way, the star receiver hopes to further build upon his philanthropic work.