It seems every year around this time, the Ravens bust out a new shirt with a motivational message.
In 2012, it was "Embrace the grind," a quote from guard Marshal Yanda. Last year it was "Ability is God-given, prowess is earned," which came from Harbaugh.
This year, Harbs is at it again with his latest: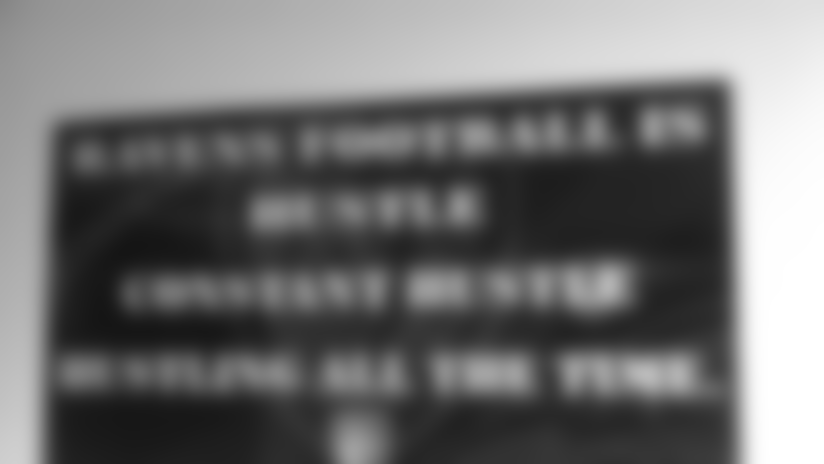 "Ravens football is hustle. Constant hustle." Then on the back it finishes with "Hustling all the time."
The players found the shirts in their lockers when they arrived for organized team activities (OTAs). And, as does any guy who gets a free shirt, they've been wearing them around everywhere. Harbaugh had his on during Wednesday's OTA.
The message is really pretty self-explanatory, but I'll go ahead anyway.
The Ravens always prided themselves on being hard working above all else. It's part of their slogan of "Play Like A Raven." The white T-shirts even have a blue collar, symbolizing Baltimore's gritty workman-like attitude.
As is the case with many of the head coach's messages, it originates from the Harbaugh family.
Harbaugh has a sign with nearly the same (a little longer) message hung in his assistant's adjacent office. It's been there at least since 2012. Now it's just on a T-shirt.
"It's pretty cool," wide receiver Gerrard Sheppard said of the slogans. "It keeps us on our toes."