Devin Goda hopes to still be a Baltimore Raven on Tuesday.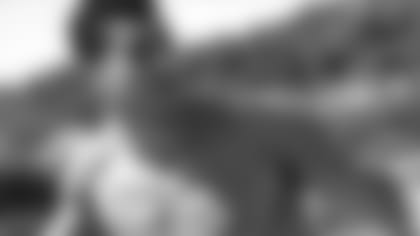 It's the day after 15 players will pack their bags and leave the Under Armour Performance Center in the first round of cuts.
While hundreds of players from around the league will face the scary realization that the football phase of their life (really the only job many have known) is over, Goda still has bright lights awaiting him either way.
"My signature is fitness – blue jeans and shirtless," Goda said.
The undrafted rookie free agent wide receiver started modeling during his junior year at Slippery Rock University.
A recruiter from the Docherty Talent & Modeling Agency in Pittsburgh contacted him on Facebook and invited him to an open call. Goda took them up on it and was called back with a job the day after.
"Once you get one job, all the other ones just keep flying in," Goda said. "It's good money and I have a good time with the people. It's fun taking some of the pictures."
In about a year and a half of modeling, Goda's done more than 10 shoots. He's worked for Calvin Klein, Naturally Fit and Dick's Sporting Goods, where he modeled Under Armour gear.
Goda's been on the runway in a golf shoot, featured in magazines and in-store ads.
"Did you tell him you auditioned for Magic Mike?" outside linebacker Terrell Suggs said as he walked by our interview.
Therein lies the problem of being a model and a football player. You're the constant butt of jokes.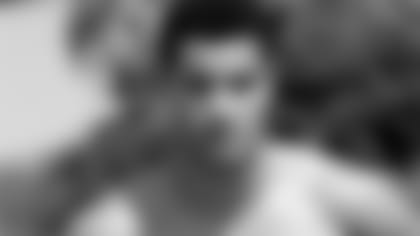 The team held a player look-a-likes session one day in camp to get some laughs. There was no comparison to the model Goda, but simply putting up his online shirtless photos brought the house down in laughter.
"They just call me Pretty Boy and stuff," Goda said with a smile.
Goda would have done more modeling if it weren't for football. But alas, the 6-foot-2, 218-pounder is not only blessed with high cheekbones, but a good set of hands and big build.
He caught 75 passes for 1,028 yards and 11 touchdowns his senior year at Slippery Rock and turned down the Cowboys, Chiefs, Seahawks and Packers to sign with Baltimore.
But Goda didn't record a catch or much playing time in any of the Ravens' first three preseason games. He has been outshined by fellow undrafted rookie wide receiver Deonte Thompson.
"Hopefully football works out," Goda said. "But if not, I'll definitely do modeling for a little while. That's what I would love to do."