The first thing I thought when Ray Lewis walked out of the tunnel Wednesday was probably not what it should have been.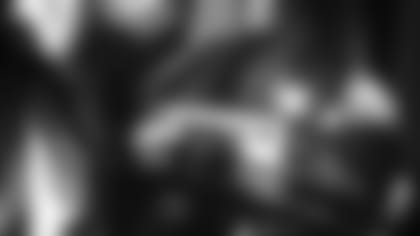 Something like, "Wow, it's great to have him back!"
No, my first thought was, "Holy moly, he looks hardcore!"
Lewis' facemask concealed his entire face, with five horizontal bars, 12 diagonal bars streaking across and a tinted visor. All you see is a black gaze, like a robot ready to demolish you or something.
New York Giants defensive end Justin Tuck has the same helmet, except without the visor – which takes it to a whole other level.
How about the "Rayzor" look?
Terrell Suggs has also rocked a more intense facemask this year since returning to the field. His helmet has six horizontal bars with three slightly askew bars coming down the middle.
Personally, I've never been more fearful of the two men.