Baltimore Ravens Fellowship for Diversity in Football
Baltimore Ravens Fellowship for Diversity in Football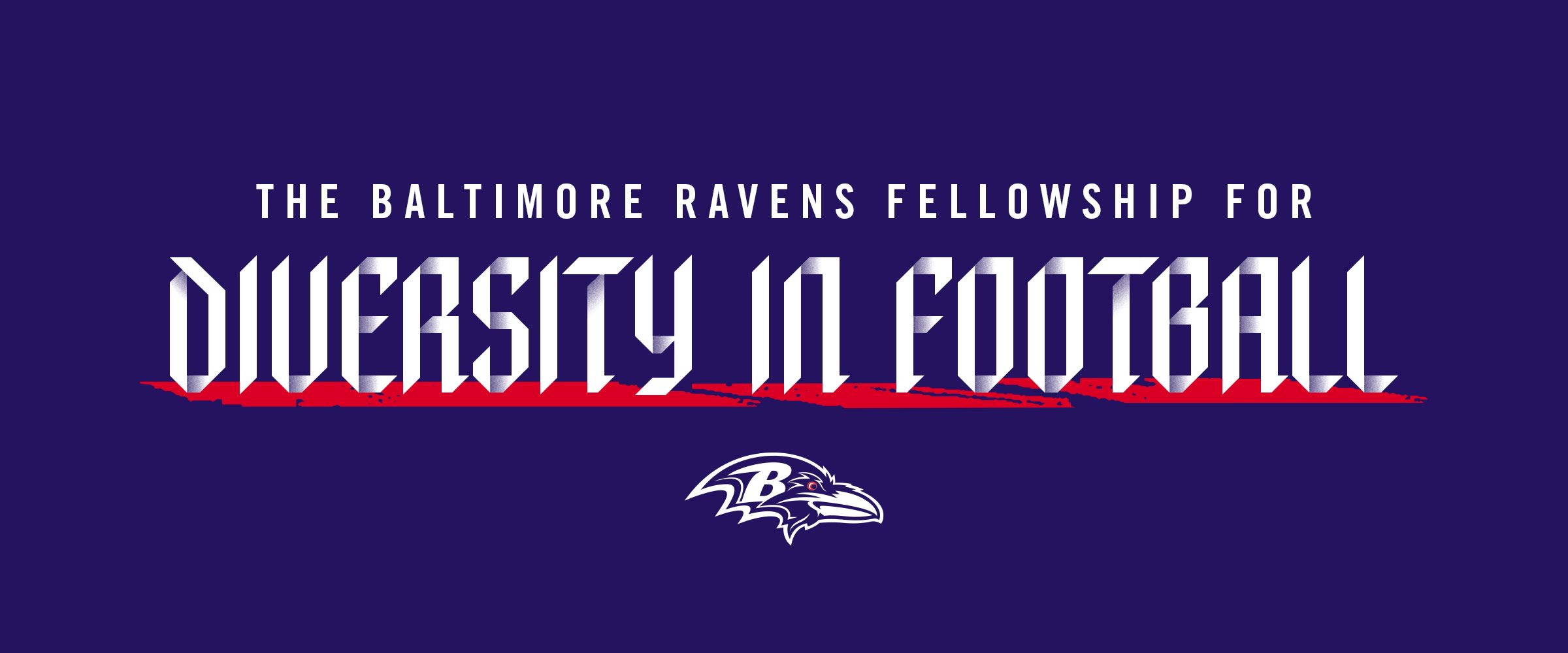 Committed to the inclusion and development of minorities and women to help grow the game of football, the Baltimore Ravens accept applications each year for the team's Fellowship for Diversity in Football program which is designed to be a stepping stone to a career in football. The program provides a chance to learn and work at the professional level and offers assistance for future job placement.
The Ravens offer a one-year fellowship for qualified candidates in coaching, analytics, strength and conditioning, player engagement and athletic training. More details on each position can be found when the positions are posted throughout the year. All candidates must be able to work 40+ hours weekly, including nights, weekends and holidays and be available to work all Ravens games. Successful candidates will have a competitive spirit, a passion for football, an eagerness to learn and grow in the sport as well as the ability to work in a high pressure, demanding environment. Applicants may apply for fellowships in up to two of these areas and should be no more than three years removed from their undergraduate or graduate degree. Those who are selected to the program will be notified.
Fellow Opportunities Include:
Coaching Fellow
Coaching Analytics & Research Fellow
Player Engagement Fellow
Strength & Conditioning Fellow
Athletic Training Fellow
EXPECTATIONS:
The following expectations are required of all Baltimore Ravens Diversity Fellows:
A professional approach in all interactions with Ravens players and coaches, fellow Ravens staff members and fans.
Responsible for providing their own housing in the Baltimore area.
Punctuality and accountability in each duty.
Be highly proficient in verbal and written communications.
Ability to work independently.
APPLICATION PROCESS:
To be considered for this fellowship, applicants must:
Complete the online application process. Check BR.com to keep an eye out for when positions are posted.
Upload and submit a resume and cover letter as part of the online application.
Provide your LinkedIn profile within your application.
No phone calls or follow-up emails will be accepted. If you are selected for an interview, we will contact you.