Baltimore Ravens RavensWalk
Have you visited RavensWalk, presented by Safeway, for the Ravens ultimate pre-game experience?
If not, you are missing out on the best party this side of the Harbor. Located on the walkway leading from Oriole Park to M&T Bank Stadium, in between lots B and C, fans can experience the NFL's premier pre-game destination. The Walk opens three hours before every Ravens home game, and fans can enjoy a number of different bars and options, as well as live music at the Bud Light Tailgate located right in the heart of RavensWalk!
Are you a real Ravens tailgater? See you three hours before kickoff during every Ravens home game this season!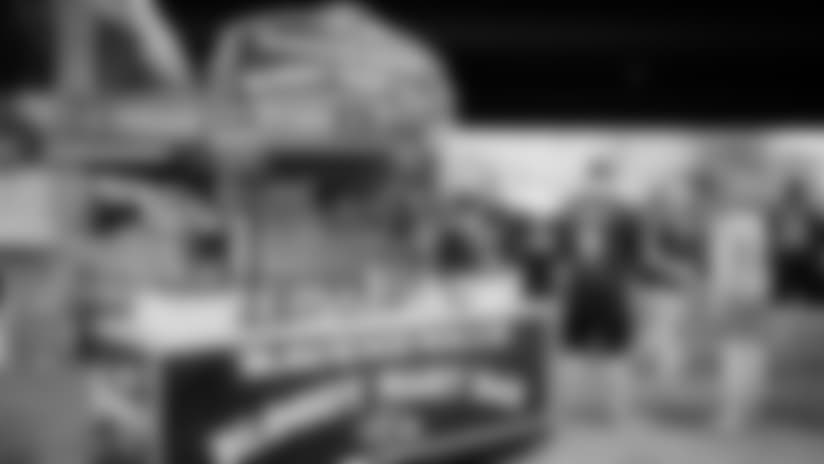 Bars & Food Stations:
Crown Royal Bar – Premium Spirits and Domestic and Premium Beers
Bud Light Tailgate – Anheuser-Busch Products
Hightopps Backstage Grille – Cheese Steaks, Pit Beef Sandwiches and Full Bar
Ravenstown Grill – Chicken Tenders, Fries, Hot Dogs, Pretzels
Tailgate Tavern – Premium Spirits
Food Truck Features Every Week!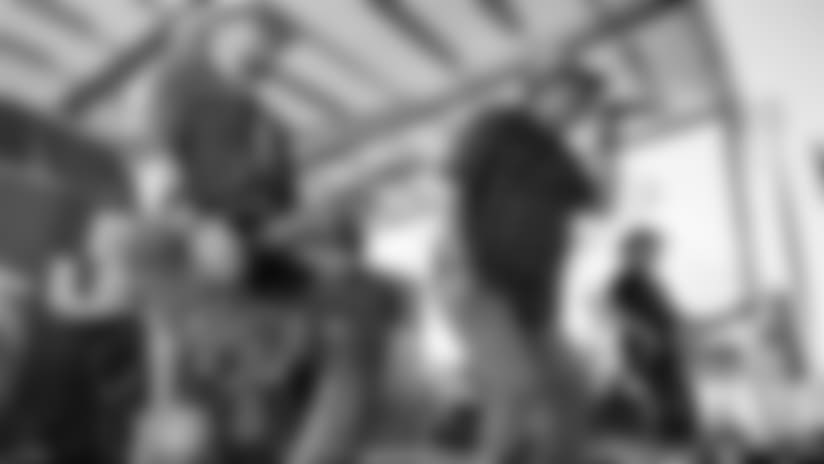 Live Music Rocking RavensWalk:
LIVE Radio Broadcasts
During each Ravens home game, 98Rock broadcasts the Bud Light Pre-Game Show live at The Underpass on RavensWalk. Each game, a former Ravens legend will stop by, and Ravens fans can get the inside scoop on the team and hear what their favorite 98Rock and WBAL on-air personalities feel will be the keys to the game.
Activities The Whole Family Can Enjoy
As one of the best pre-game destinations in the NFL, RavensWalk offers fans of all ages a variety of interactive options and fun activities:
Head over to Safeway, the title sponsor of RavensWalk and Official Supermarket of the Ravens, to sample foods and play some games.
Charge your phone or learn more on the coolest technologies from Verizon, the Official Wireless, Voice, Internet Services and Cable Provider of the Baltimore Ravens.
Purchase the newest Ravens merchandise at the Team Store tent. If you need cash, stop by the M&T Bank Mobile ATM.
Show the world that you are the ultimate Ravens fan and sign up for the official Ravens check card – only at M&T Bank. Open a new checking account today and receive an exclusive Ravens gift!
"Let Yourself Play" at the Maryland Lottery tent.
Visit Under Armour to be introduced like a Ravens player out of the tunnel!
Join the Ravens family, visit the Purple and Ravens RISE booths and sign-up to become a member.
Live ravens, Rise and Conquer, will be perched at the Maryland Zoo booth for you to grab a photo with.
Show your spirit! Get your face painted in Ravens colors at the Face Painting tent.
Check out the newest cars on the market while walking along RavensWalk from Toyota.
Dunkin has your caffeine fix. Visit their Community Cruiser to sample their latest iced and hot coffee flavors!
Dietz & Watson will be sampling beef franks and sausages all season. Their products are available for sale at concessions stands within the stadium.