Baltimore Ravens Front Office Roster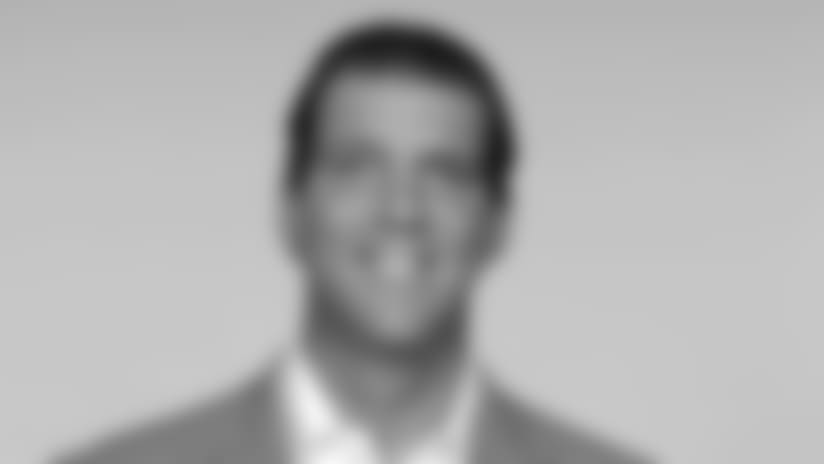 Stephen J. Bisciotti
Owner
Steve Bisciotti wants consistency. His goal is to have the Ravens in the playoff hunt every season, avoiding dips that plague some franchises.
The Ravens are one of only six teams (New England – 10, Green Bay – 8, Baltimore – 7, Indianapolis – 7, Pittsburgh – 7 and Seattle – 7) to earn at least seven postseason berths in the last 11 years (2008-18), with Baltimore winning at least one game in six of those seven playoff campaigns. Additionally, during this span, the Ravens have compiled the second-most postseason victories (10, with New England at 16).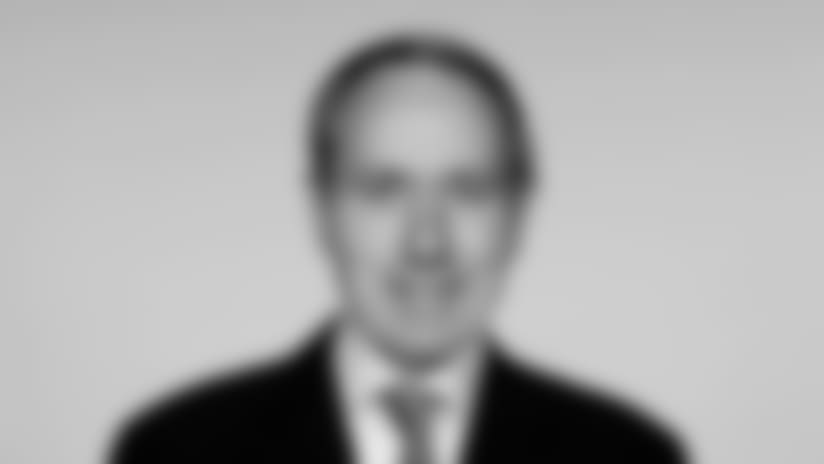 Richard W. Cass
President
Dick Cass is in his 14th year as president of the Ravens, overseeing every area of the organization, including player and staff personnel, the coaching team, corporate sales, communications and business ventures. In addition to his tenure with the Ravens, Cass has served as counsel to a number of NFL owners, including the Washington Redskins and the Dallas Cowboys, as well as the NFL Office. "Dick has had involvement with every aspect of an NFL team," Ravens owner Steve Bisciotti said. "His legal expertise, his working knowledge of the business, his relationships at the league office, and the respect he has earned around the league are significant assets for the franchise."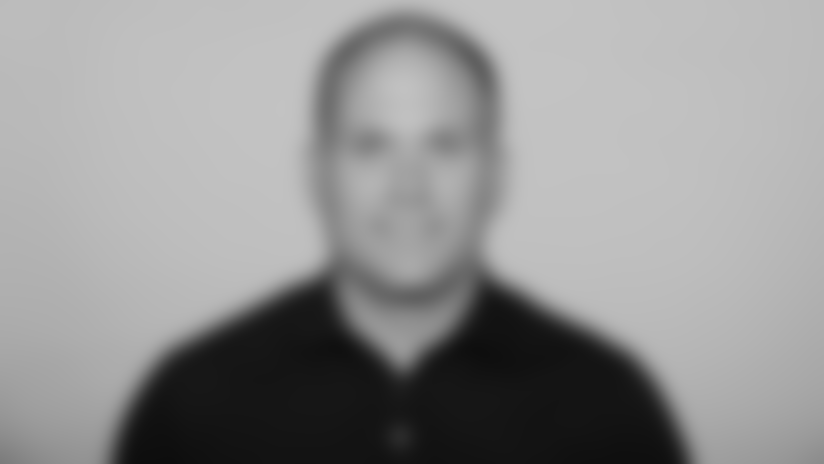 Eric DeCosta
Executive Vice President & General Manager
Eric DeCosta has been a part of the organization since the franchise's start in 1996. DeCosta, who rebuffed interest to run football operations from other NFL teams over the last few years, officially became Baltimore's general manager following the 2018 season, succeeding longtime Ravens GM Ozzie Newsome. DeCosta is a graduate of the Ravens' "20/20 Club," which includes members of the personnel staff who started with the team as young assistants and grew into evaluators with more input. Beginning with an entry-level position, he moved up the personnel ranks as an area scout, director of college scouting (2003-08), director of player personnel (2009-11) and then assistant general manager (2012-18) before his 2019 GM promotion. For years, DeCosta worked closely with Newsome in overseeing both the college scouting and pro personnel departments. The Taunton, MA, native was honored in 2005 by The Sporting News as one of the top young stars in sports and was selected to both the 2008 Baltimore Business Journal and Baltimore Magazine "40 Under 40" group.
Executive
Ron Shapiro

Special Advisor to the Owner

Lisa Dixon

Sr. Director of Special Events/Special Assistant to the Owner & President
Legal
Kristin Stortini

Assistant General Counsel

Jessica Markison

Director of Compliance
Administration
Jeff Goering

Sr. Vice President/Chief Financial Officer

Jim Coller

Vice President of Finance

Reba Koppelman

Sr. Director of Finance

Dana Cline

Sr. Payables Manager

Liz McCroskey

Accounting Manager

Kelly Lekas

Receptionist

Valarie Wideman

Receptionist
Human Resources
Elizabeth Mearman

Vice President of Human Resources

Julie Tambussi

Director of Human Resources

Jillian Black

Payroll Manager

Patti Holtery

Sr. Payroll Specialist

Lindsay Pinckney

Human Resources Coordinator
Information Technology
Bill Jankowski

Vice President of Information Technology

Nick Fusee

Vice President of Networking and Hardware

Jeremy Parks

Sr. Database Architect

Evan Woodard

IT Security Manager

Kevin Boyle

IT Coordinator
Public Relations
Chad Steele

Vice President of Public Relations

Patrick Gleason

Director Of Public Relations

Tom Valente

Public Relations Manager

Marisol Renner

Sr. Publications and Public Relations Specialist
Community Relations
Heather Darney

Sr. Director of Community Relations/Executive Director, Ravens Foundation

Kelly Tallant

Community Relations Manager

Keenan Harrell

Community Relations Coordinator
Operations
Bob Eller

Sr. Vice President of Operations

Joan Fennekohl

Sr. Director, Team Travel

Keith Mathews

Director of Facilities Maintenance

Matt Klug

Facilities Maintenance Manager

Marlon McLean

Facilities Assistant

David Ghostlaw

Team Operations Coordinator
Team Services
Bud Reinecke

Sr. Manager of Team Services

Jerry Bolling

Assistant Manager of Team Services

Avon Bryant

Assistant Manager of Team Services

Dennis Brothers

Team Services Assistant

James Howard

Team Services Assistant

Dan Bollinger

Team Services Assistant

David Camak

Team Services Assistant

Bobby Chesney

Team Services Assistant

Tom Curtis

Team Services Assistant

Denard Davis

Team Services Assistant

Louis Dixon

Team Services Assistant

James Fulton

Team Services Assistant

Jerome Gilmore

Team Services Assistant

Kirsten Koenig

Team Services Assistant

Charles Nickoles

Team Services Assistant

John Swann

Team Services Assistant

Frank Thomas

Team Services Assistant

Adam Webster

Team Services Assistant

Jawan Yancey

Team Services Assistant
Security
Darren Sanders

VP of Security

Craig Singleterry

Sr. Manager of Security

Rodney Allen

Security

Frank Fornoff

Security
Fields and Grounds
Don Follett

Head Groundskeeper/Sr. Director of Fields & Grounds

Bryan Filkins

Sr. Manager/Assistant Head Groundskeeper/Equipment Assistant

Sean Kauffman

Sr. Manager/Assistant Head Groundskeeper

P.J. Petel

Fields & Grounds Supervisor/Equipment Assistant

Will Ranney

Groundskeeper/Equipment Assistant

Jarod Knopp

Groundskeeper

Billy Stewart

Groundskeeper

Justin Syharath

Groundskeeper
Corporate Sales & Business Development
Kevin Rochlitz

Sr. Vice President Corporate Sales & Business Development

Aaron Cline

Sr. Director of Corporate Sales & Suites

Dan Condon

Director of Sales

Trey Bennett

Sr. Manager, Corporate Sales

Ryan Burns

Manager, Corporate Sales & Suites

Chris Wack

Corporate Sales Manager

Michael Wynne

Account Executive

Tyler Cherigo

Sales Coordinator
Client Services
Kate Kasabula

Sr. Director, Client Services

Cindy Bauman

Sr. Manager, Media & Client Services

Molly Sjurson

Client Services Manager

Matt Kempel

Client Services Coordinator

Jillian Magnotta

Client Services Coordinator

Mattie Wood

Client Services Representative
Suite Sales & Service
Theresa Abato

Vice President of Suite Sales & Service

Hayward Caswell

Suite Services Coordinator
Marketing
Brad Downs

Vice President of Marketing

Kim Ferguson

Director of Activation & Fan Development

Ilsa Marden

Director of Events & Game Entertainment

Ken Lisse

Sr. Designer

Laura Humphreys

Sr. Manager, Marketing & Partnership Activation

Katie Bollinger

Manager, Marketing and Fan Development

Deandra Duggans

Manager, Advertising & Branding

Matt Little

Manager, Marketing & Football Outreach

Nick Prevas

Graphic Design Manager

Rob Tune

Manager, Entertainment & Events

Anneliese Bruce

Graphic Designer

Jordyn Johnson

Coordinator, Events & Entertainment

Tory Nymick

Marketing Communications Coordinator

Adam Rudel

Coordinator, Marketing & Football Outreach

Brandon Williams

Mascot Coordinator

Tina Galdieri

Cheer Coordinator

John Ziemann

Marching Ravens President
Stadium Operations
Roy Sommerhof

Sr. Vice President of Stadium Operations

John Cline

Director of Event Operations

Jobie Waldt, FMA

Director of Stadium Operations

Evan Cohen

Stadium Operations Manager
Guest Experience
Rich Tamayo

Director of Guest Experience

Colleen Helak

Guest Experience Manager

Moe Shoots

Guest Experience Coordinator
Ticket Sales & Operations
Baker Koppelman

Sr. Vice President of Ticket Sales & Operations

Dennis Fryer

Director of Ticket Sales & Hospitality

Adam Mazalewski

Director of Ticket Operations

T.J. a'Becket

Ticket Operations & Distribution Sr. Manager

Ciara Kavanagh

Ticket Programs Manager

Adam Blenckstone

Ticket Sales Representative

Lucas Grabbe

Ticket Sales Representative

Eric Hubbs

Ticket Sales & Hospitality Coordinator

Raven Jones

Ticket Programs Coordinator

Elli Peltonen

Customer Service & ADA Seating Coordinator

Gwen Sieck

Ticket Sales Representative
Retail
Chris Inouye

Sr. Director of Retail

Megan Malek

Retail Sr. Manager