Baltimore Ravens Front Office Roster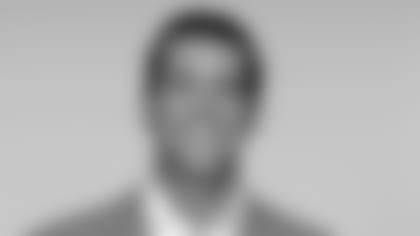 Stephen J. Bisciotti
Owner
STEVE BISCIOTTI wants consistency. His goal is to have the Ravens in the playoff hunt every season, avoiding dips that plague some franchises.
The Ravens are one of only five teams (New England – 12, Green Bay – 11, Baltimore – 10, Kansas City – 10 and Seattle – 10) to earn at least 10 postseason berths in the last 15 years (2008-22), with Baltimore winning at least one game in seven of those 10 playoff campaigns. Additionally, during this span, the Ravens have compiled the NFL's third-most postseason victories (11, tied with Green Bay and San Francisco), trailing only New England (16) and Kansas City (12), and they have advanced to three AFC Championship games (2012, 2011 and 2008), winning Super Bowl XLVII in 2012.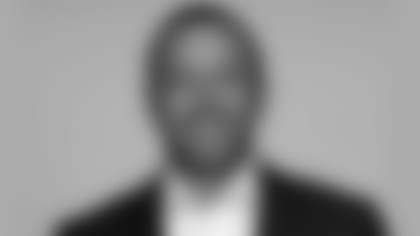 Sashi Brown
President
On April 1, 2022, longtime sports executive SASHI BROWN became the Ravens' team president, succeeding Dick Cass, who retired after 18 years with the organization.
Brown, 46, assumes the responsibilities held by Cass, overseeing all business areas of the organization, including finances, budgeting, non-football personnel, corporate sales, operations, stadium activities, communications and business ventures.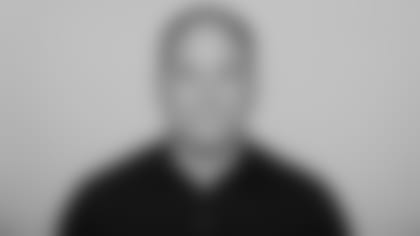 Eric DeCosta
Executive Vice President & General Manager
ERIC DECOSTA's loyalty, love and pride for the Baltimore Ravens are unmatched. A pillar of the organization's well-laid foundation, DeCosta has been with the franchise since Day One, first beginning as an intern during the inaugural 1996 season and then ascending to the personnel department's chief decision-maker in 2019.
Executive
Ron Shapiro

Special Advisor to the Owner

Lisa Dixon

Sr. Director of Special Events/Special Assistant to the Owner & President
Legal
Brandon Etheridge

SVP & General Counsel

Jessica Markison

Sr. Director of Compliance & Risk Management

David Ghostlaw

Legal Coordinator
Finance
Jeff Goering

Sr. Vice President/Chief Financial Officer

Jim Coller

Vice President of Finance

Reba Koppelman

Sr. Director of Finance

Dana Cline

Director of Payables

Japhet Bautista

Staff Accountant

Corrine Beil

Staff Accountant
People, Culture & Inclusion
Elizabeth Mearman

Sr. Vice President of People, Culture & Inclusion

Julie Tambussi

Sr. Director of People, Culture & Inclusion

Jillian Black

Director of People & Culture Operations

Jordan Bonner

People, Culture & Inclusion Manager – Employee Experience

Jasmine Chiazor

People, Culture & Inclusion Manager – Talent Acquisition

Davon Charles

People, Culture & Inclusion Manager

Patti Holtery

Sr. Payroll Specialist

Karen McGee

People Team Coordinator
Information Technology
Asheesh Kinra

Vice President of Information Technology

Jeremy Parks

Sr. Database Architect

Ricky Lopez

Sr. Cloud Engineer

Christian Smith

Sr. Network Administrator

David Saunders

Data Engineer

Conor Lynch

CRM Administrator

Kevin Boyle

Systems Administrator

Robert Phillips

Help Desk Analyst
Public Relations
Chad Steele

Sr. Vice President of Communications

Patrick Gleason

Vice President of Public Relations

Marisol Renner

Director of Publications

Tom Valente

Director of Public Relations

Dan Horowitz

Public Relations Coordinator

Rachel Richards

Public Relations Coordinator
Community Relations
Heather Darney

Vice President of Community Relations/Executive Director, Ravens Foundation

Kelly Tallant

Sr. Manager, Community Relations

Briana Vaughn

Community Relations Manager

Drew Meyer

Sr. Coordinator of Community Relations
Operations
Simon Gelan

Vice President of Operations

Joan Fennekohl

Vice President of Team Travel

Keith Mathews

Sr. Director of Facilities Maintenance

Dan Parsons

Sr. Manager, Team Operations

Matt Klug

Sr. Manager, Facilities Operations

Valarie Wideman 

Player Services Manager

Marlon McLean

Facilities Manager

Kelly Lekas

Receptionist

Bob Eller

Sr. Advisor
Team Services
Bud Reinecke

Director of Team Services

Jerry Bolling

Team Services Manager

Avon Bryant

Assistant Manager of Team Services

Dennis Brothers

Team Services Assistant

David Camak

Team Services Assistant

Bobby Chesney

Team Services Assistant

Denard Davis

Team Services Assistant

Jerome Gilmore

Team Services Assistant

Quan Griffin

Team Services Assistant

Ethan Pollock

Team Services Assistant

Kori Richardson

Team Services Assistant

Branden Smith

Team Services Assistant

Jason Stevens

Team Services Assistant

John Swann

Team Services Assistant

Frank Thomas

Team Services Assistant

Adam Webster

Team Services Assistant

Jawan Yancey

Team Services Assistant
Security
Craig Singleterry

Vice President of Security

Rodney Allen

Director of Security

Frank Fornoff

Security Manager

Steve Owens

Security Manager

Mike Sotka

Security Manager
Fields & Grounds – M&T Bank Stadium
Jarod Knopp

Assistant Head Groundskeeper

Matt Clark

Assistant Groundskeeper

Dan Ampthor

Groundskeeper

Billy Stewart

Groundskeeper
Fields & Grounds – Under Armour Performance Center
Bryan Filkins

Director, Fields & Grounds

P.J. Petel

Sr. Manager, Fields & Grounds

Matt Cavrak

Sports Turf Specialist

Will Ranney

Sports Turf Specialist

Justin Syharath

Sports Turf Specialist
Corporate Sales & Business Development
Kevin Rochlitz

Sr. VP/Chief Sales Officer

Aaron Cline

VP of Corporate Sales & Suites

Dan Condon

Sr. Director of Sales

Trey Bennett

Director of Sales

Chris Wack

Sr. Manager, Corporate Sales

Ryan Burns

Sr. Sales Manager

Tyler Cherigo

Strategic Partnership Designer

Will Beatson

Business Development

Gwen Sieck

Corporate Sales & Media Manager
Client Services
Kate Kasabula

VP of Client Services

Matt Kempel

Sr. Client Services Manager

Tricia Aoki

Client Services Manager

Tim Bancells

Client Services Manager

Jaida Bayton

Sr. Client Services Coordinator

Nick Berry

Sr. Client Services Coordinator

Brett Tilley

Client Services Coordinator
Suite Sales & Service
Theresa Abato

Vice President of Suite Sales & Service

Hayward Caswell

Sr. Manager, Suite Services & Operations

Jillian Magnotta

Suites & Services Manager
Marketing
Brad Downs

Sr. Vice President of Marketing

Kim Ferguson

Sr. Director of Fan Development & Activation

Josh Lukin

Sr. Director, Brand Strategy & Advertising

Ilsa Marden

Sr. Director of Entertainment & Events

Ken Lisse

Sr. Designer

Laura Humphreys

Sr. Manager, Marketing & Activation

Matt Little

Sr. Manager, Legacy Engagement

Moe Shoots

Sr. Manager of Events

Katie Bollinger

Manager, Marketing & Fan Development

Tory Nymick

Entertainment Marketing Manager

Nick Prevas

Graphic Design Manager

Adam Rudel

Sr. Manager, Marketing & Football Outreach

Brandon Williams

Mascot Program Manager

Anneliese Akins

Graphic Design Manager

Kaylie Homberg

Event Coordinator

Yajaira Rivas

Marketing Fan & Development Coordinator

Tina Galdieri

Cheer Coordinator

John Ziemann

Marching Band President
Stadium Operations
Rich Tamayo

Sr. Vice President of Stadium Operations and Guest Experience

John Cline

Vice President of Stadium Operations

Jobie Waldt, FMA

Director of Stadium Operations

Evan Cohen

Sr. Manager, Stadium Operations

Rob Tune

Event Manager, Stadium Operations

Tim Murphy

Sr. Coordinator of Stadium Operations

Roy Sommerhof

Sr. Advisor
Guest Experience
Colleen Helak

Director of Guest Experience

Carletta Sweeney

Guest Experience Manager

Ryan Stango

Sr. Coordinator of Guest Experience
Ticket Sales & Operations
Baker Koppelman

Sr. Vice President of Ticket Sales & Operations

Richard Lintker

Sr. Director of Ticket Sales & Hospitality

Adam Mazalewski

Sr. Director, Ticket Operations

Elli Peltonen

Director of Ticket Services

T.J. a'Becket

Ticket Operations & Distribution Sr. Manager

Eric Hubbs

Ticket Sales & Hospitality Services Manager

Adam Blenckstone

Ticket Sales Manager

Raven Jones

Manager of Ticket Services

Peter Jacobsen

Customer Service & ADA Seating Coordinator

Marcus Jenkins

Ticket Sales Representative

Reggie Keller

Customer Service & Upper Level Coordinator

Emma Klein

Ticket Sales Representative

Betsy Lamb

Customer Service Assistant
Retail
Chris Inouye

Sr. Director of Retail

Megan Grondzki 

Retail Sr. Manager
Ravens Media
Michelle Andres

Sr. Vice President of Ravens Media

Jay O'Brien

Vice President of Broadcasting & Gameday Productions

Matt Brevet

Director of Production

Eddie Coughlan

Director of Photography

Phil Cunningham

Director of Post-Production

Garrett Downing

Social Media Director/Digital Host

Steve Groff

Director of Broadcast Technical Operations

Dave Lang

Sr. Director of Digital Strategy & Innovation

Ryan Mink

Editorial Director

Jack Dana

Sr. Manager, Production & Media Assets

Brent Airey

Sr. Animator

Clifton Brown

Staff Writer

Cassie Calvert

Social Media Manager/Digital Host

David Heringer

Sr. Social Media Graphic Designer

Nick Modisett

Cinematographer

Kristie Osborne

Media Asset Manager

Shelby Granath

Producer/Editor & Digital Host

Keith Jackson

Motion Designer

Bryson Neverdon

Video Content & Podcasts Editor

Ashley Oliver

Social Media Coordinator

Lauren Purdy

Digital Web Coordinator

Jake Rose

Digital Designer

Chanel Smith

Sr. Coordinator of Digital Strategy & Innovation

Haley Timple

Producer/Editor

Jeff Atkinson

Cinematographer

Phil Hoffmann

Team Photographer

Shawn Hubbard

Team Photographer

Joey Pulone

Team Photographer
Business Intelligence
Cody Williams

Vice President of Strategy & Analytics

Genevieve Weikert

Manager, Fan Insights & Analytics

Tyrique Cox

Business Data Analyst - Media

Rebecca Meagher

Data Visualization Engineer

Fayokemi Ojo

Business Analyst
Player Personnel
Joe Hortiz

Director of Player Personnel

George Kokinis

Director of Player Personnel

Vincent Newsome

Senior Player Personnel Executive

David Blackburn

Director of College Scouting

David McDonald

Director of Research & Development

Mark Azevedo

Assistant Director of Player Personnel

Jenn Hoffman

Chief of Staff to the General Manager

Andrew Raphael

National Scout

Q Attenoukon

Area Scout

Brandon Berning

Midwest/Southwest Area Scout

Joey Cleary

Southeast Area Scout

Corey Frazier

West Coast Area Scout

Patrick McDonough

Northeast Area Scout

Chas Stallard

Southwest Area Scout

Bobby Vega

East Area Scout

Kevin Weidl

Southeast/Midwest Area Scout

Steve Clagett

Scouting Information & Research Manager

Corey Krawiec

Manager, Player Evaluations & Analytics

Derrick Yam

Manager of Data and Decision Science

TJ Ajibola

Player Personnel Assistant

Maggie Domanowski

Administrative Assistant to Player Personnel

Travis Hawkins

Player Personnel Assistant

Darrius Heyward-Bey

Player Personnel Assistant

Anthony Levine

Player Personnel Assistant

James Oncea

Football Systems Developer

Terrell Parker

Player Personnel Assistant

Andrew Rogan

Player Personnel Assistant

Charlie Gelman

Football Analyst

Jameel McClain

Director of Player Engagement

Sarah Snyder

Director of Sports Nutrition

Johnny Shelton

Team Chaplain

O.J. Brigance

Senior Advisor to Player Engagement
Athletic Training & Medical
Dr. Tricia Bent-Goodley

Team Clinician

Ron Medlin

Senior Assistant Athletic Trainer

Kevin Domboski

Associate Head Athletic Trainer

Michael Blankenship

Assistant Certified Athletic Trainer/ Physical Therapist

Chris Marroquin 

Assistant Athletic Trainer/Physical Therapist

Mike Thomas 

Assistant Athletic Trainer/Physical Therapist

Cross Klemko

Assistant Athletic Trainer

Kim Niggel

Medical Services Assistant
Equipment
Kenico Hines

Head Equipment Manager

Tom Wood

Senior Equipment Manager

Ebony Short

Sewing Manager

Scott Rotier

Assistant Equipment Manager

Jordan Brown

Equipment Coordinator

Jeremy Tunstall

Equipment Coordinator

Michele Geiman

Seamstress

Ernestine Martin 

Seamstress

Kendra Shapanus

Seamstress
Football Video Operations
Jon Dubé

Sr. Video Operations Advisor

Mark Bienvenu

Vice President of Football Video Operations

Collin Ferguson

Director of Football Video Operations

Da'Vonta Ealy

Football Video Operations Coordinator

Austin Marshall

Football Video Operations Coordinator