The third preseason game is typically reserved mostly for the starters.
Linebacker Albert McClellan has been with the Ravens for seven years. Defensive back Anthony Levine has been with them for six. They're each now in their 30s and have each signed a pair of contract extensions with Baltimore.
Yet neither are considered "starters." They're something equally as valuable, however.
McClellan and Levine are the ultimate utility men. They dominate on special teams and play multiple positions on defense. Whenever there's an injury, they're there.
If versatility was a superpower, it would be theirs.
"That is something really important and really valuable. Those guys, they do a lot," Head Coach John Harbaugh said this week.
"You look at the really good teams in the National Football League, they have guys who play specific roles. That is the way football is built."
McClellan and Levine have similar stories.
Both went undrafted in 2010. McClellan, who played college football at Marshall, signed with the Ravens and spent his first year on the practice squad. Levine, who prepped at Tennessee State, went to Green Bay, where he spent two years on the Packers practice squad.
Now they stand as two foundational pillars of the team. Fans may not notice them, but they often keep the house from falling down in times of stress.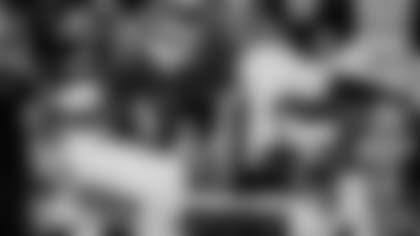 Levine joined the Ravens practice squad in 2012 and was promoted to the active roster in November. It wasn't until two years later, he said, that he made a name for himself in Baltimore.
It was his fifth year in the NFL and third with the Ravens. Wide receiver Steve Smith Sr. was in his 14th season and first in purple and black.
Smith came out to practice fired up – as usual. He was calling out all the defensive backs in one-on-one drills, beating pretty much all of them, spinning the ball in their faces and talking smack.
Levine, a safety who never really had to go 1-on-1 with wideouts, stepped up.
"I was like, '[Expletive], I'll shut you down,'" Levine remembered.
Smith caught the first pass. Levine challenged him to go again, then won the second and third reps.
"Ever since then, Steve was like, 'There's something about you. You've got it. You can play football.'"
Perhaps more important than gaining Smith's respect, Levine caught Harbaugh's eye.
"I compete," Levine said. "I think that's the day Coach Harbaugh noticed it. After that, when I was on the scout team, they would have me go to corner and I would just be competing."
Later that year, with injuries piling up, Levine started three games at cornerback before moving inside to the slot, where he played in two playoff games.
There have always been cornerbacks or safeties playing ahead of Levine, but his skills have intrigued the Ravens so much that they've tried to find ways to get him on the field.
During the past couple years, they've toyed with using him as a sort of roving linebacker in dime packages. If judging by preseason formations, it looks like Baltimore may use more of that formation, which would remove an inside linebacker in passing situations.
Count safety Eric Weddle as a fan. Weddle said Levine reminds him a lot of himself when he was coming into the league. When Weddle arrived in Baltimore last year, one of the first players he took under his wing was Levine.
"I was just like, 'What's the deal, man? You have all the ability, you're awesome, we need to get you on the field. I'm here to help in any way that I can,'" Weddle said.
"He's a playmaker. I said that since the first day I saw him practice, and now everyone is seeing it. He can do multiple things for our defense. He can play nickel, he can play linebacker, he can play dime and back up both safety spots. Having a guy like that is extremely valuable."
Levine takes it all in stride, just waiting to hear Defensive Coordinator Dean Pees call out, "Levine!" or "41!" at any given time.
"I feel like I'm dependable. Need somebody? Call Levine. Somebody goes down? Call Levine," Levine said. "No matter if I just had a few or no reps at all in practice, they can trust me to go in and finish the game. If Mike Wallace tweaks a hamstring and they need somebody to go in there and run a fade for a touchdown, I'll be there too."
Levine plays on every special teams unit and is the voice of the group making the calls (including when there's a trick play). He's a big part of why Baltimore is perennially ranked as one of the best special teams groups in the league.
This offseason, the Ravens signed Levine to a three-year contract extension. It got lost in the media buzz about other additions and re-signings of defensive tackle Brandon Williams, safety Tony Jefferson, cornerback Brandon Carr and running back Danny Woodhead, but it was high on the Ravens' priority list.
"With them doing that, I feel like I'm a special teams Terrell Suggs," Levine said. "'Sizzle' will never leave Baltimore. I feel like I'll never leave Baltimore."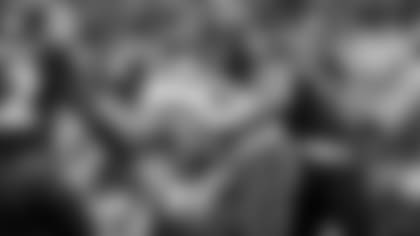 McClellan also clearly remembers his breakout day. It was 2011, McClellan's second season in the NFL.
The Ravens were getting ready to play on Thanksgiving night against the San Francisco 49ers, led by Harbaugh's brother, Jim.
Only problem was future Hall of Fame linebacker Ray Lewis was out with a toe injury. Backup Dannell Ellerbe also had a hamstring/groin injury. Media reports figured veteran special teamer Brendon Ayanbadejo would start.
Nope, it was McClellan who was called on to make the start at MIKE linebacker – a position he had never played before. Talk about a big stage and big shoes to fill.
McClellan made four tackles and the Ravens defense gave up just six points and registered a staggering nine sacks in the victory.
"I think I graded out above average," McClellan said. "That was probably the turning point right there. I dominate special teams, I can play a position that I never played before and I also compete for another position. That's three positions right there."
McClellan can play all four linebacker positions. He's also taken snaps as a three-technique defensive lineman, and even played a snap at nose tackle.
That one was by accident when the Ravens only had 10 players on the field in a key short-yardage situation. McClellan shed the guard and made the stop at the line of scrimmage.
"There was no point in leaving a big hole in the middle of the defensive line, so I went down there and played nose," he said with a laugh. "Hey, sometimes you just gotta make it work."
Last year, McClellan started 11 games and recorded a career-high 55 tackles. He mostly played SAM outside linebacker, stepping in for injured Elvis Dumervil opposite Suggs. This year, McClellan is competing for a starting inside linebacker job with Kamalei Correa and Patrick Onwuasor.
McClellan said he still wants to be a starter, and anybody that says otherwise is kidding themselves. But he knows and relishes his role even if he's not.
"I'm going to push whoever is in front of me and around me to be better," McClellan said. "And when the time comes when my name is called, I don't want to be that guy to drop my end of the rope."
Even if he's not a defensive starter, McClellan knows he's the star and leader of the special teams unit. He led the Ravens in special teams tackles in 2011, 2013 and 2014. He takes the team's younger players under his wing, showing them how to play special teams and teaching them to appreciate it.
After all, it was how McClellan first got on the field. Stuck behind linebackers such as Lewis, Jarret Johnson, Suggs and more, McClellan knew that to be active on gameday, he had to do it somewhere other than on defense.
Now, eight years later, he's become one of the most respected players on the team. Last week, Special Teams Coordinator/Associate Head Coach Jerry Rosburg gushed about McClellan, praising his work ethic, physical brand of play and leadership. Rosburg said one of his favorite parts of the job is getting to know players like McClellan.
"He is a team leader. He's not just a leader of special teams, but a team leader," Rosburg said. "He's a remarkable man, and he's a huge asset to our organization."