For every home game at M&T Bank Stadium, a member of the public relations team writes a feature story on a Ravens player in the gameday program. Kicker Justin Tucker is featured in the Chargers vs. Ravens program.
There's the 61-yard, victory-snatching moonshot in Detroit on Monday Night Football.
And the 47-yard, double-overtime divisional playoff-clincher in Denver's negative degree temperatures.
And the deciding, 38-yard connection on sports' grandest stage – Super Bowl XLVII – with over 100 million people from around the globe watching in awe.
The word legendary is often overused, but let's be honest here – that's what these Justin Tucker field goals are. In the moment, they were true jaw-droppers and instant memory-makers, now easily identified as all-time favorites in Ravens lore.
So that begs the question: Which does Tucker deem the best of his young, yet remarkable, career?
The kick "Tuck" is most proud of isn't any of his last-second game-winners. (And oh, there are plenty.) And it isn't any of his monster 50-plus-yarders. (He already has a stunning 14 of those, by the way.)
His favorite is a 39-yarder in the 10th game of his rookie season. Mundane and simple? Maybe – to those on the outside. But to Tucker, this boot represents internal satisfaction and assurance that helped elevate him into today's upper echelon of NFL kickers.
"It's Sunday Night Football, in Pittsburgh against the Steelers my first year, and early in the second quarter, I missed a 41-yarder from the left hash on the open end of Heinz Field," Tucker recalls, speaking in vivid detail, almost as if it's a moment he remembers better than any other in his life. "With just a little bit of wind, I pushed the ball wide right."
What happened after that mishap is what makes No. 9 most proud.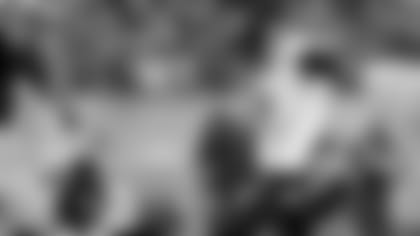 "Then in the third quarter, we're up 10-7 and have an opportunity to kick another field goal at a moment when we really needed points. I lined up for a 39-yarder from almost the exact same spot, and we knocked it right down the middle."
That successful attempt provided the Ravens a 13-7 advantage over their bitter AFC North rival, and ultimately, proved to be the deciding score in a 13-10 battle that became one of the 2012 championship season's most hard-fought and gratifying victories. 
So what is it about* that *kick that ranks so highly in the Pro Bowler's mind? The reason is somewhat surprising. However, it also delivers valuable insight into the complicated – albeit brilliantly unique – psyche of Justin Tucker, making it easy to see why he's become such a success.
"Looing back on it, I'm really proud of that kick, just because in that moment, I absolutely knew I was supposed to be doing this," he asserts. "I knew that this is exactly what I am here to do. I'm here because I have the ability to ground myself and re-focus, flip the switch and lock in, and for 1.3 seconds, be better than the situation and overcome the circumstances.
"In that moment, all those things came together in this sort of catharsis."
Morten Andersen is one of the greatest kickers ever. He earned countless honors and piled up gaudy statistics for 25 astounding seasons. He has also inspired Tucker and provided encouraging words that the third-year Raven regularly references.
"Morten has this quote that says: Pressure is when the task is greater than your ability," Tucker shares. "I really like that. So, the way I look at it is if I can go out there and be better than whatever the task is just one time, then at the end of that rep, we will have been successful."
Take Tucker's first NFL game as a prime example. It's Week 1 of the 2012 campaign, and Baltimore is hosting Cincinnati on Monday Night Football. Earning the Ravens' kicking job in training camp after signing as an unheralded rookie free agent, Tucker found himself in a situation that would be daunting for many young players.
Unfazed, "Tuck" nailed all three of his field-goal attempts in the victory and quickly validated Baltimore's belief that he was an impact player who refused to become tangled up in tense environments.
"I wouldn't allow myself to think like that and get caught up in the emotion of a big game," Tucker says. "More than anything, at that point in time, I was thinking about making kicks. I was thinking about the process. I simply focus on making kicks and contributing to the best of my ability."
Oh, and the ability Tucker certainly has. Simply ask Ravens Special Teams Coordinator/Associate Head Coach Jerry Rosburg, who originally branded the former Texas Longhorn a legitimate NFL prospect coming out college – even though most teams overlooked the vibrant and promising player.
"Justin's primary attribute is his talent," Rosburg states. "It was visible on his college video, but it was even more evident in person at his workout. He had some technique issues to work through after college, but he definitely had leg talent. Though he was dismissed by so many others, we knew he was a talented kicker. In the end, it didn't matter, because all he needed was one team to give him a chance."
Tucker could have collapsed after going undrafted. He could have folded under pressure and succumbed to the intimidation of battling an incumbent Pro Bowler like Billy Cundiff.
Instead, the supremely-focused and ever-confident Tucker stared the situation dead in the eye and – just as he's consistently done against harsh conditions, uneven scoreboards or evaporating clocks – willed himself to be better than the moment.
"This might be something most people wouldn't think about, but my resiliency is the trait I'm most proud of," he declares. "It's something I pride myself on – being able to overcome the situation for just as long as I need to."
"Justin has been effective in the NFL because he took his talent and combined it with a hungry, humble mindset," Rosburg adds. "He's very coachable, listens carefully and has worked hard. The best way to describe him as a kicker is that he's consistent, explosive and fearless."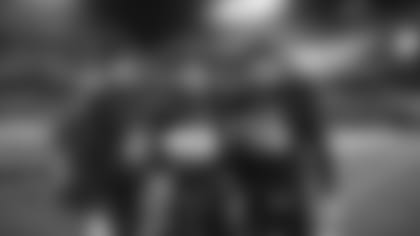 Despite the individual accolades Tucker continues to pile up, he knows none of his success is possible without the labor and expertise of Ravens Kicking Consultant Randy Brown, holder Sam Koch and snappers Morgan Cox and Kevin McDermott.
After all, "Tuck" understands that he's one component in a meticulous and hard-working operation – one whose efforts are punctuated by his All-Pro right leg.
"When you think about it, my success is the team's success," he says. "When we score points, it doesn't say 'Tucker' on the board; it says 'Ravens.' That's something I take a lot of pride in – working together with Sam and Morgan and Kevin, so we're all able to contribute to the team and find success."
This extraordinary bond shared by Baltimore's standout specialists is a major reason why Tucker has already set several franchise distinctions in such a short span. As these records continue to mount, it's only logical to assume that the 25-year-old veteran maintains a list of lofty aspirations and specific ambitions he's constantly chasing.
But in actuality, he doesn't.
The reality is that "Tuck" has one immediate goal and one only – work within his unit to MAKE THE NEXT KICK.
"If I get too hung up on a specific or several long-term individual goals, then I might not enjoy the journey I'm currently on with my teammates and coaches, my fiancée, Amanda, and my family and friends," Tucker reveals. "With that in mind, I truly do try to think 'one kick at a time' and believe the rest will all take care of itself."
Because after all, this is what he lives for – the moment.
But not just *being in *it.
Rather, for Justin Tucker, it's all about striving to be better than it.