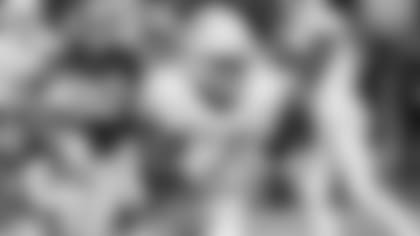 "This might raise some eyebrows, especially with a handful of Day 1 receivers still on the board, but GM Eric DeCosta could add another outside target to pair with Rashod Bateman and Devin Duvernay via free agency and/or on Day 2. Robinson is my No. 9 prospect, pushed down the board by positional value, and the Ravens lean on the run like few other teams. We've now watched them look to free agents and practice-squaders at running back in back-to-back years, as J.K. Dobbins and Gus Edwards (both entering the final years of their deals) navigated various injuries. With Robinson available, coach John Harbaugh could make a splash.
"Robinson reminds me of Saquon Barkley. He forces missed tackles with ease (FBS-leading 91 in 2022), has burst through rushing lanes and can make plays in the pass game. If Lamar Jackson does indeed end up back in Baltimore, this would form a scary rushing unit for new offensive coordinator Todd Monken."
"Bijan and Lamar Jackson in the same backfield is just too much dynamism to pass up. Do you want to take your run game to unstoppable levels? Because adding the PFF College single-season broken tackle leader will do that."
"Bijan Robinson is special, and while he is probably one of the best players in this class, he could still be around late in Round 1 because he's a running back. And while the Ravens and offensive coordinator Greg Roman have parted ways, it's fair to assume that the team will still revolve around Lamar Jackson and the run game. J.K. Dobbins showed flashes after returning from ACL surgery, but there isn't a lot of depth behind him. A backfield of Jackson, Dobbins and Robinson is a problem for the rest of the AFC, even if Baltimore has more pressing needs here."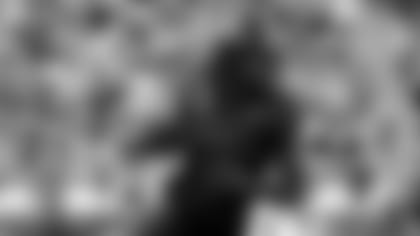 2022 stats: 13 games, 60 catches, 1,069 yards, 6 touchdowns
"Take a second and call up some highlights of Johnson running deep crossers -- they're awesome. His speed on deeper routes is consistent and would create space for guys like tight end Mark Andrews to operate."
"The Ravens were hoping for a second-year breakout from 2021 first-round pick Rashod Bateman in 2022, but that never materialized due to injury as Lamar Jackson threw to Devin Duvernay and Demarcus Robinson much more than they had originally planned. Selecting an athletic playmaker in TCU's Quentin Johnson would add a vertical threat to the wide receiver room that they lost in 2022 when they traded Marquise Brown to Arizona."
"Baltimore's never-ending quest to find a receiver to pair with Lamar Jackson continues with Johnston. He's not the most fluid athlete nor the most polished route runner, but Johnston is a nightmare on slants underneath and can get over the top of a defense. I think he'd pair well with Lamar."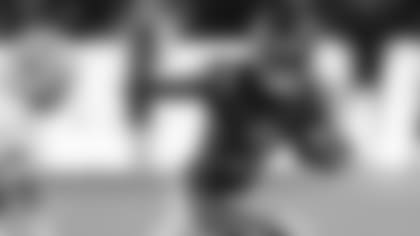 "The Ravens have really struggled offensively when Rashod Bateman has been out of the lineup. They need to find another viable receiver for Lamar Jackson. Jordan Addison has game-breaking speed, and he had an incredible 2021 campaign with 17 touchdowns. He's a major reason why Kenny Pickett was drafted in the first round."
CB Cam Smith, South Carolina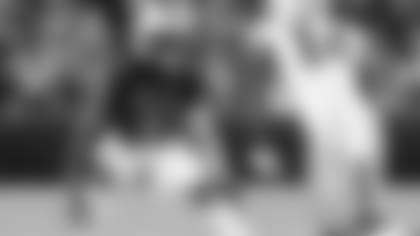 "With Marcus Peters entering free agency, the Ravens can add Smith to play opposite Marlon Humphrey in a division with tons of talented receivers."
CB Deonte Banks, Maryland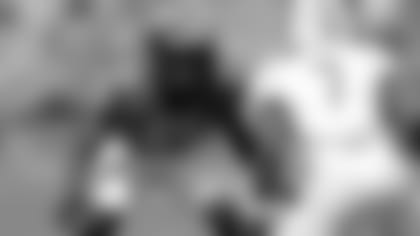 2022 stats: 12 games, 38 tackles, 1 interception, 8 passes defended
"Baltimore stays in-state to find its boundary cornerback replacement for Marcus Peters. Banks is lower on my personal board, but I understand why a team looking for boundary help would be interested. Once teams get through that initial wave of blue-chip talent, there is a large pool of players who could be justified in the first round."
CB Christian Gonzalez, Oregon
2022 stats: 12 games, 50 tackles, 4 interceptions, 7 passes defensed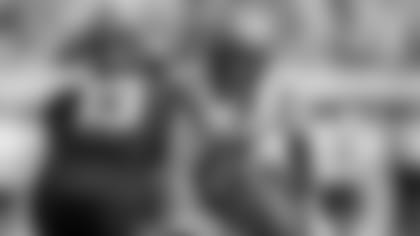 "The Ravens add youth to their secondary with Gonzalez, whose film was super clean in 2022."
WR Jalin Hyatt, Tennessee
2022 stats: 12 games, 67 catches, 1,267 yards, 15 touchdowns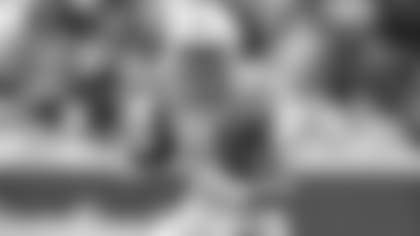 "For the third time in five years, the Ravens select a receiver in the first round. After trading Marquise Brown (No. 25 overall, 2019) during Thursday night's festivities last year, Baltimore could be looking for a speedster to play with 2021 first-rounder Rashod Bateman (No. 27). Hyatt possesses the pure speed to stretch defenses vertically."
WR Jaxon Smith-Njigba, Ohio State
_2022 stats: 3 games, 5 catches, 43 yards, 0 touchdowns _