As Ravens tight end Hayden Hurst came off the field after a high 90-degree day at training camp, dripping with sweat and sighing with relief in the sweet embrace of air conditioning, he stepped up to a rejuvenation buffet.
In one refrigerator there were turmeric and ginger tonics, pickle juice and coffee shots, cherry juice and gelatin protein packs. Next to it were four pre-made slushies – chocolate peanut butter, strawberry banana, pineapple/mango/peach and strong lemonade.
Behind Hurst was a snack bar with protein bites (balls of peanut butter, oats, chia seed, honey and protein), peanut butter and jelly sandwiches, pretzels, protein bars, Goldfish, energy chews, granola bars, honey waffles and more.
Before he got to the locker room – just a few feet away – Hurst had his pick between an egg, Canadian bacon and cheese sandwich on an English muffin or turkey, bacon, egg and cheese on a croissant.
Training camp is hard work, but the Ravens sure are eating well.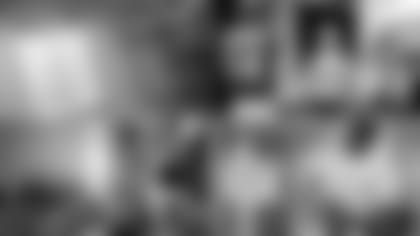 "After practice, I'm tired and I don't want to have to think about what I should be eating and drinking," Hurst said. "I can just go to her and she just walks me though what I should be eating to replace what I'm losing out here."
The "her" that Hurst is referring to is new Director of Sports Nutrition Sarah Snyder, who Hurst called "one of the best hires" the Ravens have made.
Hired in March, Snyder has given the Ravens' food at the Under Armour Performance Center an Emeril Lagasse-like "BAM!" of flavor, options and healthiness, and it's been the buzz of training camp. Just take it from some of the biggest guys on the team – the offensive linemen.
"Just the other day, we were sitting there eating lunch and we were like, 'Man, this food is really good!'" said center Matt Skura. "I think there's been a huge emphasis on making the quality of the food a lot better and changing up the meals every single day. Every single meal here has been awesome."
The Ravens used to have one vegetable, one starch and maybe two meats at every meal. Now there are two to three vegetables, two to three starches, a fish, chicken and beef or pork option for every lunch and dinner.
Here's a day's sample menu and how Snyder categorizes it:
Hot antioxidant vegetables: collard greens, roasted beets drizzled with white truffle oil
Quality fuel: sweet potato mash
Carbohydrates: spaghetti rotini with marinara, red beans & rice
Fish: cornmeal crusted catfish with spicy remoulade
Poultry: rosemary ranch chicken
Beef or pork: pot roast
Action station (upon request): Bacon (turkey or pork), chicken, ranch sandwich
Appetizer vegetables: Swiss chard, herb roasted root vegetable
Carbohydrates: steak fries, spaghetti with meat sauce, steamed rice
Fish: grilled chili garlic tilapia
Poultry: spicy garlic lime chicken
Beef or pork: steak Del Monoco
Action station (upon request): sandwiches made to order
On Tuesday night, the kitchen served up braised ox tail for the first time ever. Other hits have been seasoned shrimp, Philly cheese steaks, cilantro lime and cumin marinated Mahi Mahi, ribs, pork carnitas, blackened grouper, salt and pepper crusted Chilean sea bass, beef tips, Tuscan grilled pork chops, Mongolian beef and chicken pad thai.
Stomach rumbling yet? Mouth watering?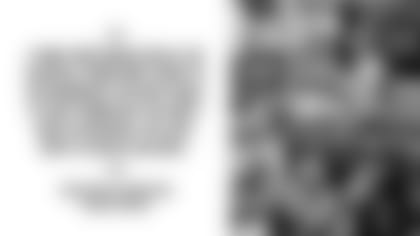 Snyder's vision is to make eating at the Ravens' training facility more of an enjoyable experience for players so that they stick around and eat healthier options that provide the fuel they need.
"I think food should really be enjoyed," Snyder said. "Foods don't need to be demonized. We don't need to take things out, we don't need to restrict. We just need to create balance."
Snyder decided she wanted to become a sports dietician when she first heard about it while in high school. After schooling at Santa Clara University and Florida State, she worked at the EXOS training facility many players go to in the offseason, then at the University of Florida, University of Michigan (with Jim Harbaugh) and Detroit Lions before being hired by new General Manager Eric DeCosta this offseason.
The Ravens had previously employed a part-time dietician, so hiring Snyder full-time was an investment. Many NFL teams still do not have a full-time dietician, but the Ravens are in the business of being the best in everything, and that extends to players' food.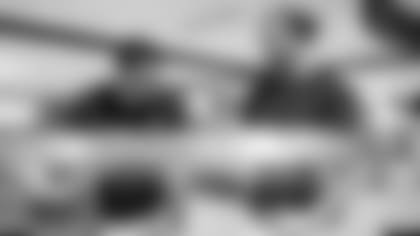 Nutrition is such an important part of players' performance, from their weight to their energy levels on the field. It's also a critical component of their recovery, making sure their bodies are able to go through the daily rigors of an NFL season.
When Snyder first arrived, she saw opportunities to get healthy foods in front of the players. She took note of traffic patterns and now bombards players with options and her attention.
One of the most eye-grabbing early arrivals was a massive juicer. It uses nothing but oranges to spit out the freshest OJ a person could possibly find. It arrived in March. So far, the Ravens have consumed about 35,000 oranges. That's 12 cases of oranges per day.
"We're good friends with our fruit vendors," Snyder said with a laugh. "It's a lot of attention on a fruit. But, hey, Vitamin C helps with collagen formation, so it's tendon and ligament help. It's huge for that. It was easy for me to ask for that."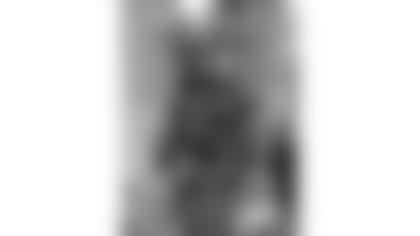 Snyder also added a fresh peanut butter machine, which, just like the orange juicer, simply crushes the peanuts to make peanut butter. Nothing else added.
The Ravens have also switched to using more local food suppliers and aim to make everything – even the dressing for salads – from scratch.
"In the dining hall, I just wanted to put more emphasis on nutrition and freshness and fruits and vegetables and think about less-ingredients-is-best," Snyder said. "Less processed is what I want people thinking about when they eat food."
While the juicer is probably the biggest hit, the peanut butter machine is offensive lineman James Hurst's favorite. The fresh orange juice is nice, he said, but it's not cold unless you get it early in the morning when the oranges first come out of the refrigerator. By midday, it's closer to room temp, and he doesn't like putting ice in his orange juice.
Yes, this is how bougie Ravens players have become.
"For me, the biggest thing is it's easier to eat healthy because there are more choices," Hurst said. "If you only have a handful of healthy choices and you don't like one or two things, well now you have one thing to choose from. Then maybe you end up going home and ordering a pizza or going out and eating crappy food."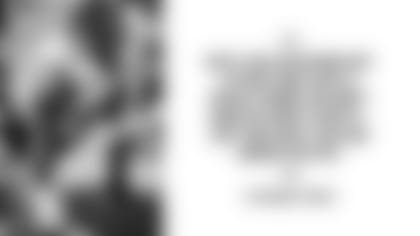 One of Snyder's big first projects was defensive tackle Michael Pierce, who reported to minicamp so overweight that it wasn't safe for him to practice. After Pierce was sent off the field, Snyder was one of the first people he, quite sheepishly, met with.
"She's a big, big reason why I'm here today," Pierce said. "She's a special person. She didn't judge me when I came in – just took what I said and worked with me."
Snyder coordinated with Head Strength & Conditioning Coach Steve Saunders and Head Certified Athletic Trainer Ron Medlin – two other integral parts of players' behind-the-scenes physical maintenance – to make sure Pierce's diet gave him the exact proteins, vegetables and, yes, fats, he needed.
Snyder would walk through the lunch line with Pierce pointing out exactly what he should be shoveling on his plate. She found a local in-home personal chef service, Salted Chef, and gave them specific menus for his dinners once he left the Under Armour Performance Center.
Pierce did so well with his diet and workouts that he crammed in a trip to Italy – the last place on Earth you would think of to lose weight – shortly before returning for training camp. And Pierce indeed did lose weight (he ate a lot of fish).
"It was a very, very comprehensive plan," Pierce said. "She's made a whole overhaul of not only my stuff, but everybody's. People are just more aware of what they put in their body."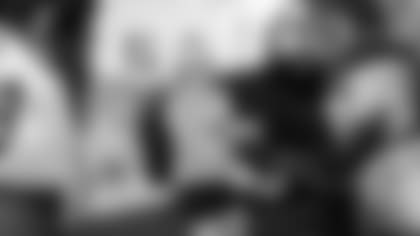 During training camp, the attention paid to weight is more pronounced. Some players are trying to shed some of the bad pounds they packed on during time away. What's much more common is players trying to do anything to keep weight on. Players burn so many calories and lose so much water during practice that it's a daily struggle to stay big.
Thus, Snyder is everywhere. She's telling players to grab snacks just before they take the field to help give them more energy. Snyder's there when they walk off the field, getting their bodies foods that help with recovery.
Even between meetings or during breaks, Snyder is there to provide a little snack. There's a trail mix bar featuring five different blends and a popcorn station outfitted with a half-dozen different seasonings. The "salt station" also has beef jerky, sunflower seeds, chips, pretzels, crackers and nuts. There are two flavors of frozen yogurt available at all times (that pre-dated Snyder).
Snyder is even at practice to keep them going. During practice, she sometimes gives wide receiver Willie Snead IV shots of pickle juice between plays.
"I love pickles," Snead said. "She also got me into the beet wave. Beets are really good for your body, for blood flow and things. If you get a chance, try that. It sucks, but throughout the day you'll feel a lot better."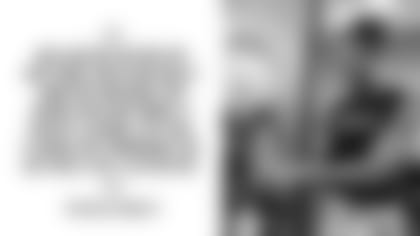 Basically, any food the players would want – minus the cinnamon rolls rookie Daylon Mack didn't deliver on time – is available.
"It's been a huge change. When I started 12 years ago, we had burger day and hot dog day and nachos," said Tennille Moore, the director of food service for the Ravens and Classic Catering, which has been cooking for the Ravens since the very beginning.
"As the years have gone by, they've put more thought into it – especially [Head] Coach [John] Harbaugh. Now they've hit the peak of where I ever thought we would go. They really are putting nutrition at the forefront."
Snyder doesn't have a specific plan for every single player on the team, but she engineers one for anyone who asks or who coaches designate with a specific goal. Some players just have little tips to work on. Others are so detailed that they log every gram of carbohydrate that they're eating.
The goal is to eventually make something every single player – even the pickiest ones – will like and make it all from scratch. Snyder envisions a day when players come in from practice and everyone has their own tailor-made smoothie waiting for them.
"It's a one-stop shop," said cornerback Brandon Carr, whose meticulous body maintenance has helped him start 176 consecutive games. "It's a billion-dollar engine and we are the ones making it go, so it's smart to keep us at 100 percent as much as possible. They're doing a great job with it."