As a rookie running back with the Ravens, J.K. Dobbins is proudly completing the journey that his father never finished.
Lawrence Dobbins was a great high school running back in La Grange, Texas, but he didn't make it to the NFL. He quit football in college, made some bad choices and died of a stroke in Bartlett State Prison at the age of 33, when J.K. was just 15 years old.
Every Father's Day brings mixed emotions for J'Kaylin Dobbins, who has gone by "J.K." since he was a toddler. Dobbins remembers his dad fondly and misses him greatly. Every time Dobbins carries the football, he carries part of his father's legacy.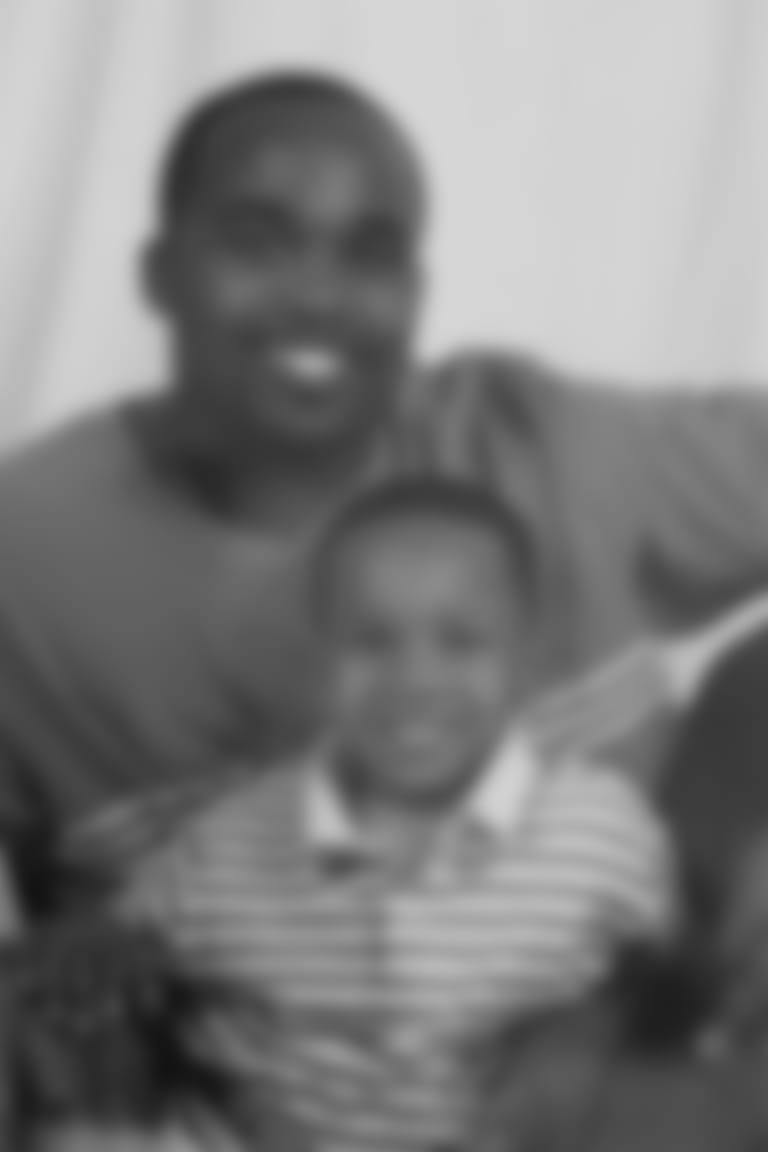 "We did a lot together," Dobbins said. "We had long talks. We went on walks. We talked about football, watched football together. We had competitions, because he was fast and I could run fast, too. He'd always say I wasn't faster than him.
"It was always a great time. He was always there for me when he could be. I'm grateful for the time he was here."
The small town of La Grange where Dobbins grew up is located between Austin and Houston. They love their football in La Grange. The stadium seats 3,500, which is more than half the town's population.
Lawrence Dobbins is still a legend in La Grange, after leading his team to the state semifinals in 1997 at the Houston Astrodome. La Grange lost the game, but Lawrence ran for touchdowns of 70 and 74 yards. As a child, J.K. always heard stories about how good his father was.
"I think I came out of the womb wanting to play football," Dobbins said. "I always had a ball, always wanted to play football. Him playing, and watching it on TV, it's always something I wanted to do."
J.K.'s mother, Mya Grounds, gave birth to her son when she and Lawrence were high school sweethearts. Lawrence went to Lincoln University outside of Philadelphia on a track scholarship, but his first love was football so he transferred to Blinn Community College in Brenham, Tx., where he could play football and be closer to Mya and J.K. 
According to Grounds, Lawrence's life lost direction at Blinn after he quit the football team in frustration over his lack of playing time. Grounds and Lawrence never married, and his life went downhill.
"Once J. K.'s father lost football, it was almost like he didn't care," Grounds said. "We split up, he ended up doing drugs. 
"When his father died, I would ask J.K if he was okay, if he needed to talk to someone else about it. But in some ways, he became more motivated. By his father not being able to see how far he has come, it inspired him. J.K. inspires me. He's just a dedicated, driven person."
Dealing with his father's death was difficult, but Dobbins was determined not to let the tragedy ruin his dreams. Football brought Dobbins joy, a way to deal with his grief. He became a better player than his father, making football nights special just like his father did when he played. Dobbins said losing his father at a young age forced him to grow up faster than some of his teammates.
"You've got to be more mature than some other kids, especially as a young man and as a young man of color," Dobbins said. "I had to teach myself things that (other) kids don't have to worry about."
Drawing the attention of colleges all over the country, Dobbins chose Ohio State where he became a starter as a freshman and rushed for 2,003 yards last season as a junior. Many thought Dobbins would be a first-round pick, but when he was still available in the second round, with pick No. 55, the Ravens pounced on him.
"This was a guy that was, in my opinion, one of the very best in college football this year," General Manager Eric DeCosta said after the draft. "He's a very talented guy with electric skills and played at a very high level in a really good conference [on] one of the best teams in college football, so we're excited to get him. He fits us, and I think he's going to be a guy that is going to be a dangerous player for us."
With the Ravens, Dobbins will wear No. 27 in honor of his father, who wore that number in high school. Dobbins hasn't worn No. 27 since Pee Wee football. He went through a stage where he wanted to have his own identity in football, one that wasn't closely linked to his dad. But wearing No. 27 with the Ravens just feels right to Dobbins now.
"My dad had a happy personality, and I think that's me," Dobbins said. "I really try to make people smile whenever I can. I think that's how we're alike."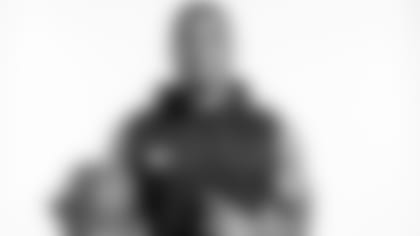 Dobbins says he's cautious about sharing his feelings with others on Father's Day.
"I'm not really the type that's going to go to social media with something," Dobbins said. "I know what the day means. It's a very touching day to me. I just miss my dad on that day."
However, Dobbins knows his father would be proud to see him preparing for his first NFL season, doing what he loves to do. Dobbins was asked if he had a message for other young men who are without fathers in their life on Father's Day.
"Stay strong," Dobbins said. "Don't give up, because eventually one day you're going to be a father. You want to be there for your kids and set a great example. Keep going."