EDITOR'S NOTE: This story was originally published on Sept. 8.
If you were to go to Lamar Jackson's house, you wouldn't find his MVP trophy, nor his Heisman trophy.
They're in a closet, still bubble-wrapped in the luggage they were shipped in.
"If we win a Super Bowl, I'll put my stuff up. But I'm not putting stuff up right now," Jackson said. "I'm focused on getting a bigger trophy."
Jackson does have a championship ring … from when he was 11 years old. He got it after he won the Super Bowl as the star of the Northwest Broward Raiders of the South Florida Youth Football League.
"It's one of, if not the, best moments of my life," Jackson said.
Jackson is the youngest player to win the Heisman Trophy, the youngest quarterback to ever start an NFL playoff game, the youngest quarterback to start the Pro Bowl, the youngest quarterback to win NFL MVP and only second player to win it by unanimous vote. Oh, and he toppled Michael Vick's single-season quarterback rushing record.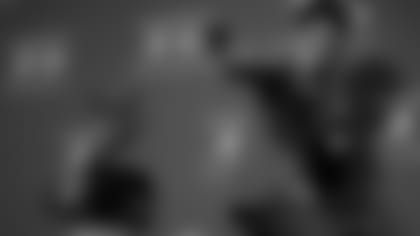 But despite the piles of awards and records, Jackson hasn't taken home many team honors, which doesn't sit well for such a team guy. He's been chasing that through high school, through college, and in the NFL.
No matter what Jackson does this season, no matter what jaw-dropping highlights he floods social media with or how many regular-season wins and awards he piles up, people will still be waiting to see what he does in the playoffs because that's where Jackson's off to an 0-2 start.
Fixing that, and winning the Lombardi Trophy, is all he cares about.
"It's unceasing, it's burning," Ravens Quarterbacks Coach James Urban said of Jackson's Super Bowl desires. "It's short of an obsession, but it's an obsession – if you get what I'm saying."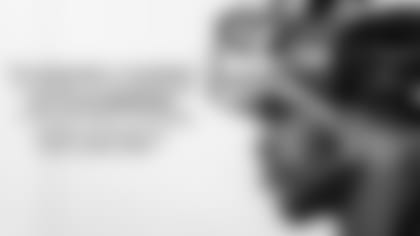 By South Florida standards, it was a cool November day at Dillard High School when the Northwest Broward Raiders took on the Fort Lauderdale Hurricanes in the 11U FYFL Super Bowl.
The stands were packed to see if Jackson and his Raiders could knock off the undefeated, back-to-back champs. At the end of the regular season, the Hurricanes topped the Raiders, 12-0, and were riding a 40-something-game win streak.
"That was the big game. That was the game everybody wanted to see," said Ed "Bubba" Jones, the head coach of Jackson's Raiders. "And we whupped 'em!"
The game didn't start off so well, however. On the Raiders' first offensive drive, Jackson marched them down the field to the 3-yard line. Jones called a spread formation quarterback draw up the middle – and Jackson fumbled.
"After that, all the jitters went out and he threw two touchdowns. Kicked the extra points, too," Jones said with a laugh.
"I wish I could find this photo of me with him on the sideline. You can see the intensity when I'm giving him the play – the intensity in his eyes and the focus he has. You know that picture of Tom Brady and Peyton Manning shaking hands at midfield where they look at each other like, 'I'm gonna kick your ass.' That's what Lamar looked like."
The Raiders won, 14-6. Jackson still remembers the fumble (he actually recalls fumbling twice). He also remembers laying a massive hit on a Hurricane player, sending his helmet flying, but Jones said that was in the regular-season meeting. Most of all, Jackson remembers that winning feeling.
"It was epic for us as little kids," Jackson said. "Coach asked us if we wanted to go to Disney World or get a ring. We chose the rings."
What 11-year-old kid turns down Disney World? The rings cost around $200 each and Jackson and his teammates wore them like they were worth a million bucks. Like his other awards, it's not on display now, but Jackson saw it when he was moving recently, so he knows he still has it.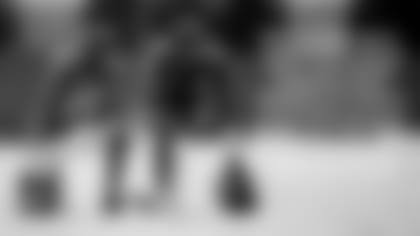 Ravens wide receiver Marquise "Hollywood" Brown grew up playing in the same youth football league, but in a younger division. He and Jackson played each other once when Brown joined up with an older squad that didn't have enough players. Brown was playing safety and says he picked Jackson off.
"Everybody knew him. He was the only dude at 8 years old that threw the ball," Brown said on "The Lounge" podcast. "Everybody was so scared of him running that he would throw it over your head so I just stayed back. They won the game though. Actually, there was a lightning delay, so we never finished!
"We still talk about those games, how he might have outrun somebody or hit somebody or threw a touchdown. We go at it and have memories about it all the time."
Winning a championship, even a youth football championship, is a big deal in South Florida, where the kids were watching film at before they were teenagers. Jackson's personal throwing coach who he had worked out with ever summer since college, Joshua Harris, believes it's where Jackson's championship obsession began.
"The little kids leagues are so competitive," Harris said. "You have no bragging rights if you haven't won a Super Bowl in whatever your league is. There's a lot of great players down here, so what separates the greats are the ones who won."