Predictions for Ravens vs. Panthers
The general consensus is that Sunday's game between the Ravens and Carolina Panthers is going to be a close one. In fact, only one pundit that provided a final score thinks the game will be decided by more than a touchdown: The Baltimore Sun's Peter Schmuck, who has the Ravens winning, 30-16.
As for the total number of picks, of the 55 pundits we looked at, 30 give the edge to the Ravens while 25 are selecting Carolina to win. A victory on Sunday would give the Ravens a 5-3 record. It would also snap an eight-game winning streak for the Panthers at Bank of America Stadium.
Here are a few predictions that pundits see happening that will lead to a Ravens victory:
The Ravens' defense gets back to its dominant ways after faltering late against the New Orleans Saints last week.
"The Ravens defense should be able to slow down the Panthers offense. Look for Baltimore to come in and win a tough, low-scoring road game," CBS Sports' Pete Prisco wrote.
Baltimore's defense, which has just five interceptions this season, force a few turnovers out of Newton.
"The defensive secondary [will] pick off Cam Newton three times," Schmuck wrote.
"The prediction here is that the Ravens will find the formula to collect their third straight win against the Panthers. Off-the-wall call: Jimmy Smith will return an interception for his third career touchdown," The Baltimore Sun's Edward Lee wrote.
The Ravens jump out to an early lead, and the defense takes care of the rest.
"The heartbreaking loss to the Saints makes this a very important road game for the Ravens and they have to know that. If they let down here, their playoff hopes will take a big hit. Look for the Ravens to come out fast and build a lead that's big enough to hold onto in the fourth quarter," Schmuck wrote.
The Ravens, who haven't lost consecutive games this season, show resiliency after dropping a heartbreaker to New Orleans.
"Cam Newton will present a challenge, but the Ravens defense is allowing the fewest points per game in the league. The Ravens have bounced back to win after every loss so far this season, and with the Steelers and Bengals next up, the schedule doesn't get easier from here," The Baltimore Sun's Jen Badie wrote.
The football gods simply level out what happened to these teams in Week 7.
Here are a few reasons why other pundits see a Panthers victory.
Homefield advantage is a factor, as the Ravens struggle in a hostile environment.
The Panthers dominate time of possession, giving little time for Flacco to make an impact.
"If Joe Flacco starts out flat, the Ravens could be in trouble. While not a powerhouse, this Panthers offense has proven it can string together long drives, pulling that off three times late in Philadelphia. And Carolina's sixth in the NFL in plays per scoring drive at 8.1. Flacco might not receive enough possessions to warm up in time to win late," NFL.com's Elliot Harrison wrote.
The Panthers' protection for Newton gets the better of Baltimore's pass rush.
"Carolina does a good job of protecting Cam Newton, which should limit one of the Ravens defense's strengths. This figures to be the kind of close game the Ravens need to start winning," Shaffer wrote.
Carolina's defense outperforms Baltimore's, and that proves to be just enough to win.
"Another chess match between rugged defense and explosive offense is on deck. The Panthers' defense, though, has enough of an edge on the Ravens' offense to tip the scales. Prediction: Panthers, 26-24," Sporting News' David Steele wrote.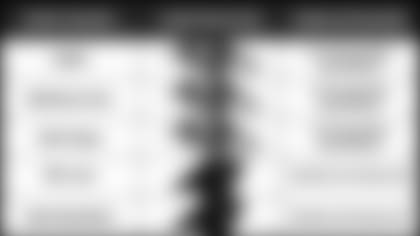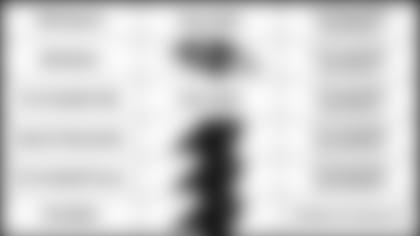 John Brown Gets Mistaken for Ravens Fan at M&T Bank Stadium, Isn't Allowed to Park
If you saw Flacco out in public, you'd recognize him, right? Same with outside linebacker Terrell Suggs, kicker Justin Tucker and defensive tackle Brandon Williams?
Even rookie right tackle Orlando Brown Jr., who doesn't have the same notoriety because this is his first year with the Ravens, at 6-foot-8 and 345 pounds has the look of a guy who might play in the NFL.
Despite being the team's leader in receiving yards and tied for the most touchdowns, Bleacher Report's Dan Pompei doesn't think wide receiver John Brown stands out in public. That might sound harsh, but at 5-foot-11 and 178 pounds, Brown has the build of a normal guy.
"If you saw John Brown standing in line for tickets at the movie theater, or rolling strikes at the bowling alley, or shopping at Walmart for snacks for his daughter, you probably wouldn't give him a second look," Pompei wrote. "If you struck up a conversation and he introduced himself as 'John Brown,' bells probably still wouldn't go off. It's OK. He's used to it. It's been happening all his life."
And as Pompei revealed, it happened to Brown at M&T Bank Stadium earlier this season.
Before Week 3's clash with the Denver Broncos, Brown realized he had mistakenly given his parking pass to access the players' lot to a friend, while keeping the friend's parking pass for a normal lot. When he tried to get to the parking lot for players without the pass, the security guard didn't believe that Brown was a Raven.
"You're not a player. You don't look like a player. You're just a fan," the security guard said.
Brown had to call Head Coach John Harbaugh, who sent a team security representative to resolve the situation. He was eventually allowed to park in the players' lot.
"Brown can do things on a football field most of us can only dream about, but the security guard looked at him and saw the same thing you'd probably see in that line for movie tickets," Pompei wrote. "The same thing so many doubters have seen over the years when they judged him too slow, too small, too sad or too run-down to do anything special. He saw John Brown, an ordinary-looking man with an ordinary-sounding name. He didn't realize that it wasn't really John Brown. It was the player everyone in the Ravens' locker room calls 'Smoke.'"
Don't forget to check out the rest of Pompei's brilliant profile of Brown, who spoke about how his goal is become as successful as another receiver with his surname, Pittsburgh's Antonio Brown. Considering they play on opposite sides of one of the NFL's fiercest rivalries, I doubt Antonio Brown will want to help him too much. That didn't stop John Brown from trying, though.
Jack-Of-All-Trades Tony Jefferson Will Be Crucial on Sunday
Many different pundits have highlighted safety Tony Jefferson as an important player for Baltimore's defense this Sunday. For PennLive's Aaron Kasinitz, it's Jefferson's ability to do so many different things that will be crucial for Baltimore's defense.
"The Panthers lead the NFL with 5.2 yards per carry, and their passing game can run through McCaffrey and tight end Greg Olsen at times," Kasinitz wrote. "So, a strong safety like Jefferson, who has a knack for creeping in to stuff the run and can also shine in pass coverage, figures to be valuable in helping the Ravens slow Carolina's attack."
Russell Street Report's Carey Stevenson thinks Jefferson should be used more in pass coverage than stuffing the run. As Stevenson points out, "Carolina likes to utilize short timing patterns off play action as a way to get the ball in the hands of their playmakers," including tight end Greg Olsen.
Though Jefferson clearly won't be on his own with this assignment, Stevenson thinks the safety matches up best with Olsen, writing "it will be important that he shows some of [his] man coverage ability on Olsen." Stevenson even named Olsen and Jefferson as his "Matchup to Watch."
"Not only will Cam likely target him often, but because of the difficult matchups he'll have outside, Olsen will probably see a bump in activity," Stevenson wrote.
Another area the Ravens will be wise to use Jefferson in is pass rush. As Pro Football Focus' Nathan Jahnke pointed out, "Week 7 against the Saints, safety Tony Jefferson produced one hit and one hurry. Since 2016, he has accumulated 26 total pressures, which are the most for any defensive back in that span."
So, the Ravens should use Jefferson as a run stopper, in coverage and in the pass rush. Why not use him as a punter too? In all seriousness, it looks like Sunday's game in Charlotte will be a busy one for Jefferson.
Baltimore's Big Ben Experience Should Help Against Cam Newton
The Ravens have described Newton's crazy skillset on the football field a lot of ways this week. Safety Eric Weddle called Newton a triceratops, while Suggs said Newton has certainly earned his nickname, "Superman." My personal favorite came yesterday, when Defensive Coordinator Wink Martindale likened Newton to a fifth grader with a beard.
"Remember when you were in like fifth or sixth grade, and that guy that had the beard drove to the game?" Martindale asked. "That's what he's like as an NFL player."
Newton's size, physical running and excellent arm certainly make him a unique matchup for most defenses, and as RavensWire's Matthew Stevens pointed out, "With the league cracking down on tackling quarterbacks and landing on them with their bodyweight, it only makes guys like Newton even tougher."
Stevens also believes the Ravens have plenty of experience to draw upon on Sunday when facing Newton. And the bulk of that experience comes from the defense's arch rival: Pittsburgh Steelers quarterback Ben Roethlisberger.
"Much like Newton, Roethlisberger has a knack for staying upright just long enough for his wide receivers to get free and to launch a pass that becomes this big play," Stevens wrote. "Baltimore has been able to securely wrap up and take down Roethlisberger without drawing a ton of flags, which gives them a leg up in this one."
In addition to Roethlisberger, Stevens thinks the number of mobile quarterbacks the Ravens have played against over the years should help when facing Newton, too. Baltimore did a good job limiting Tennessee's Marcus Mariota earlier this year.
"The Ravens have also been the bane for mobile quarterbacks over the years," Stevens wrote. "Seeing guys like Tyrod Taylor, Roethlisberger, Johnny Manziel and others inside the division has helped condition Baltimore for how to handle them. Between game planning for mobile quarterbacks and the players knowing what to expect, Newton shouldn't present many surprises."
USA Today's Lorenzo Reyes asked seven big questions heading into Week 8 of the NFL season, and one included the Ravens. "The Ravens enter Sunday with the NFL's top-ranked defense. Will they leave Week 8 in the same spot?" The pass rush is the most interesting matchup to Reyes because the Ravens lead the NFL in sacks (27), while the Panthers have conceded just 10 sacks all year (No. 5 in the NFL). "It should be a fascinating matchup to watch, strength on strength."
The Athletic's Jeff Zrebiec profiled tight end Hayden Hurst, and also wrote about how difficult it is for rookie tight ends to adjust from college to the NFL. "if you've closely followed the plight of NFL rookie tight ends, it probably shouldn't come as a surprise," Zrebiec wrote. "The jump from college football to the NFL is an unforgiving one at every position, but it's been particularly rugged on tight ends. According to ESPN Stats & Information, only two tight ends in the past 15 seasons have had 600 yards receiving in their rookie years."