Pundits Are Unanimous in Ravens vs. Cardinals Picks
The Ravens' convincing victory over the Miami Dolphins last week has pundits thoroughly convinced the team will be 2-0 after its home opener against the Arizona Cardinals on Sunday. All 61 pundits we looked at picked the Ravens to win.
If they're right, the Ravens will improve to 10-2 in home openers under Head Coach John Harbaugh.
Here's a sample of what prognosticators are predicting for the game:
The Ravens' new-look offense picks up where it left off last week.
CBS Sports' John Breech: "If you thought the Ravens-Dolphins game was a mismatch, just wait until you see what Baltimore does against the Cardinals. For one, the Cardinals had the worst rushing defense in the NFL last year and now they have to face a Ravens team that led the AFC in rushing last season and leads the NFL in rushing this year. The Ravens might rush for 500 yards, and if they don't, it won't matter, because if we all learned one thing from Week 1, it's that Lamar Jackson can actually throw the ball."
NFL.com's Gregg Rosenthal: "The Ravens' front office has surrounded Lamar Jackson with complementary playmakers. It starts with their four-headed backfield (Jackson, Mark Ingram, Gus Edwards and Justice Hill) and an ornery offensive line, a foundation that allows one-on-one matchups for tight ends Mark Andrews and Hayden Hurst, alongside wideouts Hollywood Brown, Miles Boykin and Willie Snead. Offensive coordinator Greg Roman hasn't even begun emptying out his playbook. It will take weeks' worth of game film and a far more talented defense than Arizona's to catch up with all the Ravens streaking down the field."
The Baltimore Sun's C.J. Doon: "With [cornerback] Patrick Peterson suspended, Arizona's secondary is among the worst in the NFL, so look for Lamar Jackson to continue to show off his improved passing skills with another big game through the air."
The Cardinals and rookie quarterback Kyler Murray face a tough challenge in the Ravens defense.
Doon: "Quarterback Kyler Murray and coach Kliff Kingsbury might have shaken out their first-game jitters against the Lions, but they're in for a tough test against a Ravens defense that feasts on young quarterbacks at home."
NFL Spin Zone's Gil Alcarez IV: "This Baltimore defense isn't going to lie down and get run over by a rookie. They'll keep pressure on Murray all game long, forcing the youngster into more mistakes than he can overcome in 60 minutes.''
CBS Sports' Bryan DeArdo: "While Murray will fight, he will be no match for a Ravens' defense that allowed just 200 yards in their Week 1 thrashing of Miami."
It could be a big day forrookie WR MilesBoykin.
Baltimore Beatdown's Eric Misotti: "The Cardinals are very thin in the secondary, [and] Boykin will be a huge mismatch the Ravens may be looking to exploit on the outside and in the red zone. A lot of the focus has shifted to Hollywood Brown but Boykin could fly under the radar to have a huge impact in this game."
When in doubt, go with the proven coaching staff and defense.
Sporting News' Tadd Haislop: "Because Arizona was so bad early and so good late last week, we don't know who the real Cardinals are yet. And because Baltimore was playing Miami, we don't know who the real Ravens are yet, either. What we do know is Baltimore has a more trustworthy coaching staff and defense. We believe Lamar Jackson's performance against the Dolphins was not a fluke, and we're not yet sold on the Cardinals on either side of the ball."
The Baltimore Sun's Childs Walker: "The Ravens could not be riding higher after their record-setting demolition of the Dolphins. They've traditionally dominated rookie quarterbacks at M&T Bank Stadium, and Harbaugh always has his team ready to play early in the season, with a 17-2 home record in September over 11 seasons."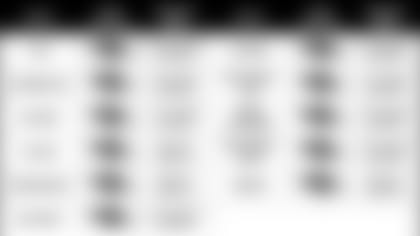 Ravens Are 'Perfectly Executing' Their Plan
In the immortal words of John "Hannibal" Smith, we love it when a plan comes together. As it pertains to NFL organizations devising a successful plan, the Ravens have earned a reputation as one of the league's A-teams.
Clark concluded that the Ravens are "perfectly executing" their plan.
"The Ravens plan for the future constantly and get rewarded for it," Clark wrote. "They selected Jackson in the first round in 2018 and have since gone to work building around him. It might be the franchise's best plan yet.
"A franchise quarterback can make some teams lazy, but the Ravens will not be one of them. … The Ravens are a good example of a team that was excited about their young quarterback and acted like it."
From selecting the right players in the draft to choosing the right offensive coordinator, Clark wrote that the Ravens are making all the right moves.
"The Ravens understood they had an opportunity to win a lot of games with a dynamic quarterback, so they promoted a smart offensive coordinator in Greg Roman, used some subterfuge in the offseason, and shocked the league," Clark wrote.
"Along with Brown, the Ravens drafted wide receiver Miles Boykin this year; last year, they took tight end Hayden Hurst in the same draft as Jackson. The Ravens used play-action on half their attempts on Sunday, and appear to have the perfect marriage of scheme and talent. They have managed to maximize Jackson's talent and are now poised to reap the rewards."
Ex-Brown Joe Thomas Downplays Jackson's Week 1 Performance
Jackson silenced a lot of his critics after throwing five touchdown passes and posting a perfect quarterback rating against the Dolphins, but he still hasn't won over all of them.
Former Cleveland Browns All-Pro offensive tackle Joe Thomas, for one, didn't put a lot of stock in what Jackson did in Miami last Sunday.
"Anything that is done against the Miami Dolphins this year does not count in the NFL record books because you have a team that has built itself to try and lose," Thomas said on the "The ThomaHawk Show," which he co-hosts.
Thomas did chuckle when he said it and there was a touch of sarcasm in his voice, but he said he needs to see more from the Ravens quarterback before he admits he's been wrong about Jackson's passing ability.
"He had a great game, but I want to see him stand in the pocket and I want to see him shred an NFL defense," Thomas said. "That's what he has to do to be able to survive in the NFL long term. If you're a quarterback in the NFL, you have to be able to throw the football when you need to throw the football. Because there's going to be third down situations in the NFL where you have to throw the football and convert and pick it up consistently.
"He's proven that he can throw the football a little bit right now, but I just want to see him do it consistently."