Ravens Fall in Power Rankings
After Thursday's 34-23 loss to Cincinnati, you knew the Ravens were going to fall in the national power rankings, and fall they did.
Last week, the Ravens were predominately ranked in the No. 8 to No. 15 range. Fox Sports' Colin Cowherd named them as the No. 2 team in football, while Good Morning Football's Nate Burleson named the Ravens as the best team in the NFL.
Then, Thursday night happened. And now the Ravens aren't as highly touted as they were at the beginning of last week.
The Ravens' 47-3 victory over the Buffalo Bills in Week 1 was as close to a perfect performance as you'll see in an NFL game. It was never going to be that easy throughout an entire season – the NFL is too much of a gauntlet.
Now, the Ravens have suffered their first setback, and the national media has adjusted its rankings to reflect that. This week, the Ravens' highest ranking is No. 13, which was given by Sporting News' Vinnie Iyer. The lowest ranking was No. 19, and was determined by ESPN.
To Iyer, Baltimore's first loss of the season hasn't deterred him from believing the team can make the playoffs for the first time since 2014.
"Joe Flacco is playing better than popular opinion might indicate, and several young players are adding playmaking to the defense," Iyer wrote. "John Harbaugh's team is back to stay in the AFC wild-card race."
NFL.com's Elliot Harrison also feels the Ravens are being a little too harshly criticized for their loss on the road on a short week. Yes, Baltimore spotted Cincinnati a 21-point lead, but the Ravens didn't fold.
"Somewhat steep move down for the Ravens, despite the fact they fought back at Cincinnati and had a chance to tie," Harrison wrote.
For Harrison, the primary reason for Baltimore's slide in his power rankings is because of the loss of inside linebacker C.J. Mosley, which puts a lot of pressure on a defense that already doesn't have cornerback Jimmy Smith for two more weeks.
Bleacher Report, which dropped the Ravens the furthest this week, was also concerned about the loss of Mosley. Their NFL writers had Baltimore fall 11 spots from No. 7 last week to No. 18 this week.
"Once inside linebacker C.J. Mosley left the field with a knee injury, a Baltimore defense that looked dominant against Buffalo had no answer against Andy Dalton, A.J. Green and the Bengals," Bleacher Report wrote.
That isn't entirely true though. The Ravens struggled without Mosley initially after his departure, giving up touchdowns on four straight possessions. But the defense ended up doing much better in the second half, limiting Cincinnati to just two field goals. Yes, the defense didn't create any turnovers or produce a sack, but it kept Cincinnati from getting into the end zone for the entire second half.
Though ESPN ranked the Ravens the lowest of all the news sources we looked at this week, writer Doug Clawson actually pointed out that Flacco's total QBR of 63.2 is his best through two games since 2009.
Sidenote: Something about ESPN's rankings that will surely irk Ravens fans is the Pittsburgh Steelers being ranked No. 10, despite not having won a game yet. Also, of the 11 power rankings we looked at, ESPN was one of four that had Pittsburgh ahead of the Ravens, with USA Today, Bleacher Report and FanSided being the others.
The Washington Post's Mark Maske had the Ravens falling to No. 18 from No. 10. Though Maske wrote that Baltimore's performance in Cincinnati was "poor," he also doesn't think it spells doom and gloom for the rest of the season.
"Nothing is really lost yet for the Ravens," Maske wrote. "But they missed a chance to give an early-season signal that they're capable of getting back to the playoffs."
Indeed, that seems like a fair assessment. The Ravens had an early chance to jump ahead in the AFC North, and it didn't happen.
It isn't just early in the season, it's extremely early. Just last week, the Ravens were considered one of the Top top 10 teams in the NFL by most power rankings. The Ravens have 14 more games to craft the narrative of their season.
It's something Head Coach John Harbaugh certainly agrees with. No team has had a chance to separate itself yet because so few games have taken place.
"Someone has to pull ahead. I think it's true for a game; I think it's true for a season," Harbaugh said Monday. "That's where we're at right now. It's early and we just have to grind and become better and become mentally tough and fight and become a good football team. Nobody in the NFL is a good football team yet. So, it remains to be seen who the good football teams are, and that's what we've got to try to become."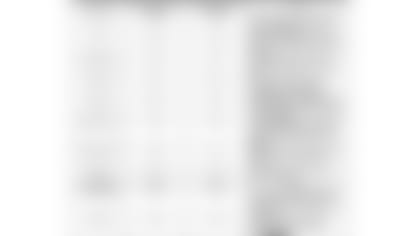 The Need to Rediscover Run-Pass Balance
A lot of pundits believe the Ravens were too pass-happy against the Bengals. The Ravens tried to pass the ball 59 times against Cincinnati, while they ran it just 22 times.
A big reason for that was the team falling behind 21-0 early in the second quarter. That being said, the Ravens seemed intent on being successful through the air right away, throwing the ball eight times over the offense's 12 plays in the first quarter.
The Athletic's Jeff Zrebiec understands why the Ravens would approach the game that way after catching the Bills off-guard by having quarterback Joe Flacco attack them through the air just a week ago. But Zrebiec also believes that strategy won't consistently lead to wins over the course of a season.
"Flacco is finally healthy and the Ravens went out and added three veteran receivers and two tight ends to provide him with some weapons," Zrebiec wrote. "They had a strong training camp and they want to send a message to a fan base that has grown tired of an offense that has been punchless and boring at times in recent seasons."
"Ultimately, though, the Ravens have to remember going forward that they are at their best when they feature a balanced offense. That means a heavy dose of Alex Collins and Buck Allen on the ground mixed in with play action and some Flacco deep shots down the field."
This strategy isn't new for the Ravens. The Baltimore Sun's Jonas Shaffer pointed out that Flacco's "eight highest-volume games of his career have all been losses. In games of 50 or more throws, he is 3-11."
Last year's rush attack averaged 4.0 yards-per-carry, and averaged 116 yards-per-game, both of which were No. 11 in the NFL. On the flip side, the passing attack struggled, averaging 189.4 yards per game.
While the primary focus of the offseason was improving that aspect of the offense, how the Ravens run the ball will have a big impact on how their season turns out. As ESPN pointed out, under Harbaugh, "when averaging over 4 yards per carry as a team, Baltimore has reached the postseason in five of six seasons. When held under 4 yards per carry, the Ravens have failed to make the playoffs in three of four seasons."
The rushing attack is currently No. 30 in the NFL in terms of yards per carry (3.3). As Zrebiec pointed out, "that's far too small of a sample size to be concerned," but it's definitely something the team will want to address soon.
In the Denver Broncos, the Ravens may not be facing the right kind of opponent to focus on establishing the run. The Broncos have done well against the run so far, allowing just 3.6 yards per carry and 78 yards per game.
However, the unit's secondary and edge rush are quite talented, particularly outside linebacker Von Miller, who already has four sacks this season. As Shaffer noted, "the Ravens will find a fearsome Denver Broncos pass rush as good a reason as any to avoid throwing 55 passes."
"It's a good time for the Ravens to try and get their ground game going," Zrebiec wrote.
There's been some debate that this past Sunday may have been the worst day for NFL placekickers in the history of the league. Nineteen kicks, including field goals and extra points, went wide of the goal posts, which has meant a lot of teams are looking to get a new kicker (at this point it should be noted that Justin Tucker hasn't missed a field goal or extra point yet this season… all Ravens fans should also find the nearest chunk of wood they can and furiously knock their knuckles against it).
That has raised some questions among Ravens fans about Baltimore's ability to trade kicker/punter Kaare Vedvik to a team that wants to change its current kicking situation.
Vedvik looked set to start the year kicking or punting in the NFL this season after a standout preseason in Baltimore. He converted eight of his nine kicks, while also averaging 46.8 yards per punt. There was talk the Ravens could trade the undrafted free agent even though he was seen as a longshot to make the 53-man roster.
That all changed after Vedvik was reportedly assaulted and hospitalized early on Sept. 1. Instead of getting a shot in the NFL, Vedvik began the year on the Reserve/Non-Football Injury list.
Zrebiec weighed in on if the Ravens could deal Vedvik this season, and made it clear the team is not allowed to.
"By being placed on the non-football injury list, Vedvik isn't eligible to be traded," Zrebiec wrote. "The only way he'd kick in the NFL this year is if the Ravens release him and give him an opportunity to latch on elsewhere and they certainly are under no obligation to do that. Vedvik can remain on the NFL list for the whole season, but he cannot return to the Ravens' active roster or practice squad this season."
The Ravens could let Vedvik go so that he could have an opportunity to stick somewhere. But from a purely football business perspective, the Ravens shouldn't let Vedvik leave for nothing after he displayed so much promise. If the Ravens keep Vedvik, he can continue his development in Baltimore next summer then potentially get traded, or do well enough to make the team.
How A.J. Green Found the End Zone Against the Ravens
Ravens fans who are sick of reading about Bengals wide receiver A.J. Green scoring three touchdowns in last Thursday's game may want to skip this section.  The Athletic's Ted Nguyen analyzed game film of some of Week 2's most interesting plays, and highlighted Green's second touchdown against the Ravens.
On that play, the Bengals decided to line up Green in the slot against cornerback Tavon Young. The Ravens opted to play Cover 1 defense, which means man-to-man coverage with one safety sitting deep. It was a third-and-2 on Baltimore's 32-yard line, meaning the defense was trying to avoid giving up any short passes that would continue Cincinnati's drive.
The Ravens also threw a wrinkle into their defense that unfortunately the Bengals were able to counter.
"They attempted to trick Andy Dalton by dropping Terrell Suggs into coverage to help Young against Green but Suggs was picked by the slant from Tyler Boyd," Nguyen wrote. "Dalton threw the ball over Suggs' outstretched arms. Green outmuscled Young for inside position, snatched the ball away from him, broke his tackle attempt and scampered 32 yards for the touchdown."
Wide receiver John Brown touchdown vs. Cincinnati was featured in Good Morning Football's Nate Burleson's "Toe Drag Swag" segment, which focuses on the excellent footwork by wide receivers during the previous week's games.