Ravens vs. Broncos Predictions
Pundits are giving the edge to the Ravens against the Broncos in Week 3. There are 44 pundits listed below, and 32 of them think the Ravens will emerge victorious on Sunday.
A win against Denver would give Baltimore an 8-6 edge in the series matchup. It would also be Baltimore's first win over Denver since the Mile High Miracle during the 2012 playoffs.
Here are a few predictions that pundits see happening on Sunday that will lead to a Ravens victory:
1-     Baltimore wins the defensive battle. The Ravens make it a tough afternoon for Broncos quarterback Case Keenum and the rest of Denver's offense.
"The Broncos are off to a 2-0 start, but the offense has been uneven at times. That will be a problem at Baltimore against the Ravens defense," CBS Sports' Pete Prisco wrote.
"Even though Case Keenum has led game-winning drives in the fourth quarter of both of the Broncos' games, he has struggled (4 INTs along with 4 TDs). And Denver has only won once overall at M&T," The Baltimore Sun's Jen Badie wrote.
"The Ravens will need to do a better job blocking Von Miller than they did Geno Atkins. But the Broncos don't have as many weapons on the other side of the ball, and the Ravens will do enough to control the game at home," The Baltimore Sun's Childs Walker wrote.
"If Baltimore linebackers Patrick Onwuasor and Matt Judon play well, though, I think it's game over for the visitors. That is, unless Keenum can take advantage of the Jimmy Smith-less secondary. But don't bank on it," NFL.com's Elliot Harrison wrote.
2-     Quarterback Joe Flacco withstands Denver's vicious pass rush to lead a more effective performance from the offense than in Week 2.
"The big question is which Ravens offense will show up after the terrific showing against the woeful Buffalo Bills and the spotty performance in Week 2. I'm betting Joe Flacco and Co. are much more efficient and get the job done this time," The Baltimore Sun's Peter Schmuck wrote.
3-     Baltimore's 10 days off between games, as well as being at home, both prove to be a serious advantage.
"The Broncos also benefitted from two home dates to start the season. Now they go on the road against a rested team whose defense has enjoyed plenty of time to study Case Keenum," Harrison wrote.
"Baltimore will have been off for 10 days after playing last Thursday. That matters. Ravens take it," Prisco wrote.
Here are a couple predictions that pundits see happening on Sunday that will lead to a Broncos victory:
1-     Outside linebacker Von Miller has a field day, and the Ravens offense is unable to get going.
"The Ravens' Week 2 loss showed how important protecting Joe Flacco is. Enter Von Miller and Bradley Chubb. The Ravens should be able to limit Broncos rookie sensation Phillip Lindsay on the ground, but they'll be severely handicapped if Flacco's under constant duress," The Baltimore Sun's Jonas Shaffer wrote.
2-     Keenum plays a sound game to go with a good day on defense for Denver.
"Case Keenum has been good enough to not mess up what the Broncos' defense has created… The Broncos need to just avoid turnovers, as against character as that might be," Sporting News' David Steele wrote.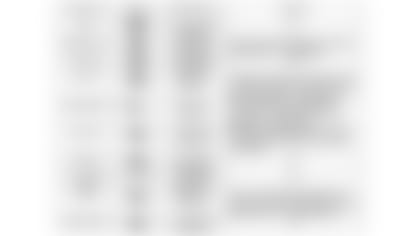 Secondary Set for Difficult Matchup with Denver Wide Receivers
In Demaryius Thomas and Emmanuel Sanders, Denver has one of the best wide receiver tandems in the NFL.
Broncos quarterback Case Keenum has done his best to get his two top targets involved thus far – Thomas has been targeted 21 times, while Sanders has been thrown the ball 15 times. Both have also already registered their first touchdowns of the season.
Despite all the targets, Thomas hasn't had the most productive start to 2018, hauling in 11 catches for 81 yards. Still, with over 8,000 career receiving yards and 58 career touchdowns, the Ravens know the threat Thomas poses.
"Don't look now, but Ravens cornerback Brandon Carr is playing some of the best football of his career. Over the first two weeks of the season, he's shut down Kelvin Benjamin and A.J. Green in shadow coverage," Ratcliffe wrote. "I know what you're thinking, but all three of Green's touchdowns came outside of Carr's coverage last week. Remember when Green disappeared? Yeah, that was Carr."
The Ravens don't usually have cornerbacks trail receivers though, so expect cornerback Marlon Humphrey to also spend some time covering Thomas.
Thomas is seen as the traditional No. 1 receiver, but Sanders has actually had the faster start to the season. His 231 receiving yards rank No. 8 in the NFL.
PressBox's Bo Smolka believes cornerback Tavon Young will get assigned to Sanders a lot on Sunday because he regularly lines up in the slot. Smolka also thinks Young will be plenty busy if he does spend a lot of time covering Sanders, mostly because of the expected emphasis the defense will put on stopping Denver's trio of running backs.
"If the Ravens limit the Broncos' running attack, quarterback Case Keenum will likely be looking to find Sanders often," Smolka wrote.
First-and-10 Success Rate a Cause for Concern?
Lee points to Baltimore not gaining a yard on first-and-10 41.4-percent of the time, which is the fourth lowest in the NFL, as a cause for concern. The Ravens are consistently putting themselves in second-and-10 situations.
"The concern is that while the offense has found ways to extend drives despite the frequency of second-and-10 scenarios, that run might not continue against future opponents such as the Los Angeles Chargers, the Atlanta Falcons, the Carolina Panthers and Sunday's opponent, the Denver Broncos — all of which feature defenses ranked in the top 15," Lee wrote.
One way the Ravens could possibly improve this is by running the ball more in these situations. Though the offense has seen nine of its 10 biggest plays in first-and-10 come through the air, it has also only completed 57.6-percent of its passes, while posting a quarterback rating of 61.0.
"The frequent rate at which the Ravens find themselves in second-and-10 situations can be physically and mentally taxing for the players tasked with digging out of such deep holes," Lee wrote.
Though Lee makes a good point, it's also pretty early to be looking at trends like this – how the Ravens are doing after two games in first-and-10 situations is not indicative of how they'll be doing over their next 14 games.
Furthermore, there's also plenty of reason for optimism for how the team is doing on offense. The Ravens are No. 8 in the NFL in terms of total yards per game with 397, and also rank No. 6 in third-down percentage at 43.3. Baltimore's 54 first downs are No. 6 in the NFL.
Statistics like that, as well as how the Ravens do in first-and-10 situations, could also improve as the offense, with its retooled receiving corps, gets more game time together.
Baltimore Ravens Named Most Valuable Team in AFC North
The Ravens are reportedly valued at $2.59 billion, which is a 4-percent increase from 2017. Last year, the organization reportedly enjoyed $417 million in total revenue, and an operating income of $107 million.
The Ravens were also evaluated as the most valuable in the AFC North, and the fifth most valuable in the AFC. The Pittsburgh Steelers were one spot behind Baltimore at No. 15 after getting valued at $2.585 billion, meaning a mere $5 million separated the two franchises.
The Cleveland Browns were ranked No. 29 ($1.95 billion) and Cincinnati was No. 30 ($1.8 billion).
The Dallas Cowboys topped the list at $5 billion, while the Buffalo Bills were at the bottom with a $1.6 billion valuation.
Inside linebacker C.J. Mosley returned to practice yesterday, which caught a lot of pundits by surprise. The expectation was that Mosley, who suffered a bone bruise in his knee against the Bengals, would miss multiple weeks.
The Athletic's Jeff Zrebiec profiled rookie inside linebacker Kenny Young, including his background as well as his academic history at UCLA. "I could have been drafted higher and maybe made more money, but I might have been miserable going to work," Young said. "I just think it's a perfect fit, man. It was meant for me to be here and be a Baltimore Raven."
Young was also named an honorable mention in NFL.com's Chris Wesseling's Top 10 Defensive Rookies list. Chargers safety Derwin James, a player the Ravens could have drafted at No. 16 this past May, tops Wesseling's list. Wesseling wrote that General Manager Ozzie Newsome "might just lament the one that got away," but also noted that this year's Ravens draft class is "loaded" and "expected to breathe life" into the offense.
The Cleveland Browns beat the New York Jets 21-17 on Thursday Night Football. It's the Browns first win since 2016, as well as their first victory in 635 days. Ravens quarterback Robert Griffin III had been the last quarterback to lead Cleveland to a win until last night.
During a conversation with The Athletic's Nicki Jhabvala, Broncos Hall of Fame running back Terrell Davis, who owns the franchise record for rushing yards with 7,607, spoke about how he thinks undrafted rookie running back Phillip Lindsay will one day break his mark. "I'm excited about watching his journey and seeing how this thing all plays out." NFL.com's Kevin Patra also wrote about Davis' prediction, and how Lindsay has looked two games into his professional career.
According to ESPN, wide receiver John Brown is among league leaders in having deep balls being a high percentage of their targets.