It's something Ingram's son, 1-and-a-half-year-old Mark Ingram III, will be saying before too long. For now, his father is using it.
The line started a couple years ago when Ingram was playing in New Orleans. He said it into a camera one game when he was on the sideline, fans loved it on social media, so he kept it up.
It embodies the kind of player Ingram is between the white lines, and the kind of football the Ravens pride themselves on. Anybody not strong enough to take on Ingram is going to get run over.
As the Ravens kick off a three-game AFC North stretch Sunday at M&T Bank Stadium, it's clear that Ingram, who signed a three-year deal in Baltimore this offseason, was the right man to bring in for the job.
"He's us. He's a Raven," Head Coach John Harbaugh said. "He's been here for three games and an offseason, and he's a full-blooded, 100 percent, purple-blooded Raven. We love his style of play. He fits us."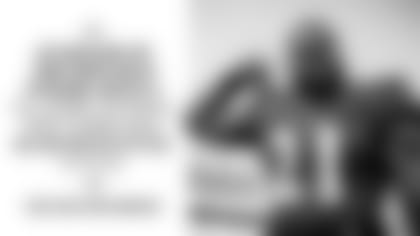 Ingram leads the NFL with five rushing touchdowns. He's fifth in rushing yards (257), fourth in yards per attempt (5.98), and fourth in first down percentage (32.6).
Ingram will turn 30 years old a day before facing the Browns in Week 16. He's in his ninth season. Yet there's good reason to believe this could be Ingram's best season yet.
The Saints made Ingram a first-round pick in 2011, adding the 2009 Heisman Trophy winner from Alabama to a pass-happy attack led by Drew Brees. Yet Ingram didn't start more than half of the team's games until his fourth season. He didn't top 1,000 rushing yards until his sixth year.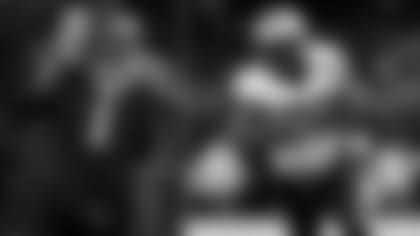 In New Orleans, Ingram was a complementary piece, even in the backfield that he shared with Darren Sproles, Pierre Thomas, Tim Hightower and Alvin Kamara. Still, he was a beloved piece as well.
So when the Saints decided to move on from Ingram – signing veteran Latavius Murray while Ingram was still available and willing to come back – it was a bit of a surprise. Ingram had met his wife in New Orleans. His three kids were born there.
"I was like, 'Oh man, I guess that's just the end,'" Ingram said on The Lounge podcast last month. "Then Baltimore started calling."
The Ravens had their eye on Ingram the whole time and they aggressively pounced, offering him a reported $5 million per season that seems like a bargain, especially when compared to the $13 million annual average Le'Veon Bell (a player much speculated as a possible target for Baltimore) got from the New York Jets. 
"I promise you this offseason, that was the guy that it was like, 'We would love to have him,'" Offensive Coordinator Greg Roman said.
Asked if Ingram has been even better than expected, Roman, without the slightest hesitation, said yes.
"And the expectations were high," he said. "Don't get me wrong."
When Ingram arrived in Baltimore to sign his contract, a big welcome pack full of Ravens gear awaited he and his family at the hotel. Even at his introductory press conference, Ingram talked about how good it felt to be at the Under Armour Performance Center.
"Everything since I've been in Baltimore has been love," Ingram said several months later. "My family is happy. I'm happy. I'm just glad to be a Raven."
Ingram wasted no time proving himself. On the very first offensive play of the Ravens' 2019 season in Miami, Ingram ripped off a 49-yard rumble.
Ingram exploded through a gap at the line of scrimmage, then saw cornerback Eric Rowe approaching. Ingram hardly lowered his shoulders pads when he barreled into Rowe, knocking him flat on his back. Ingram stiff-armed another defender and was off to the races.
"All during OTAs and training camp, you don't really get to see him because there's no hitting," said fullback Patrick Ricard, who set a key block on the run.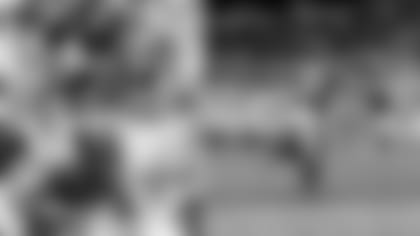 "First game, first play against the Dolphins, seeing that from him, I was like, 'Wow, he's legit!' He really is what everyone says he is. Dudes were bouncing off him. I was running after him like, 'Oh my God, he's going to keep going!'"
It's only been three games and Ingram has had several similar runs. He scored three touchdowns last Sunday in Kansas City, yet his most impressive run may have been one on third-and-5 in the fourth quarter.
He was met by two Chiefs tacklers at the line of scrimmage. Ingram absorbed their hit, shook off another from behind, spun into another Chief, then pushed both of them forward for the first down. What ultimately brought him down wasn't the four Chiefs, but right guard Marshal Yanda shoving him down from behind.
"I was trying to push him forward but I might have pushed him down," Yanda said. "He makes you want to fight out there for extra yards because you know he's fighting. We love it."
Right tackle Orlando Brown Jr. said watching Ingram run is what he looks forward to on Sundays. Center Matt Skura may have summed it up best.
"Mark is like a bowling ball," Skura said. "As soon as he hits, guys start bouncing off him."
Ingram said he prefers to make defenders miss and run away from them. "But sometimes, running in between the tackles, it's inevitable to have to run through somebody," he added. "Since Little League, you never want to let the first guy tackle you."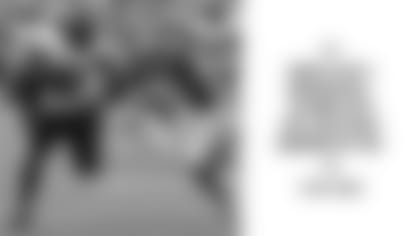 According to Football Outsiders, a statistics and analytics website, Ingram has been the most valuable running back in the NFL this season. It uses the metric of defense-adjusted yards above replacement. That means the value of the performance on plays where this RB carried/caught the ball compared to replacement level, adjusted for situation and opponent and then translated into yardage.
"Mark is an excellent all-around running back in every phase," Roman said. "I think you can run every type of run you want to run with him. Everything in the playbook is open, and as far as pass protection and his ability in the passing game as well. So, we're very fortunate to have Mark."
Ingram's impact hasn't just been on the field, or felt by the defenders he takes head-on. Yanda, who has been one of the team's most respected leaders for a long time, said Ingram has "done things the right way since he stepped foot in the building."
Ingram has especially been active in bonding with and mentoring the team's two younger running backs, second-year undrafted talent Gus Edwards and rookie fourth-round pick Justice Hill. The three running backs always run extra after practice and meet up at a restaurant for dinner every Thursday night.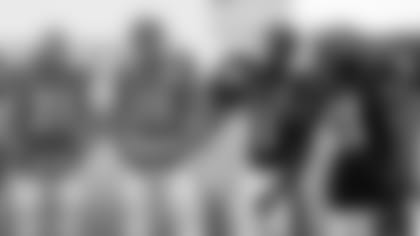 "He's really brought us together. He really took charge of that leadership role," Edwards said.
"He's just different," Hill said. "He's always bubbly, always ready to go, always fired up. It's hard to find that. Sometimes you come in here, you don't want to practice or you just don't feel up to it. He's always up to it and ready to go. It rubs off on you."
Ingram runs hard and works hard, but he has a lot of fun too.
"He's just himself," Ricard said. "On gamedays, he's screaming, singing songs. It's great having guys like that. Me, I'm a quieter guy. He gets guys going."
If the Ravens are going to take a stranglehold of the AFC North over the next three weeks, Ingram is going to be a major reason for it.
Ingram said that even when he was a Saint, the Ravens were an organization he "admired from afar" when he caught their games on primetime television. He said he saw a team that played hard, was well-coaches, disciplined and tough. "I always felt like I could play for this organization," he said.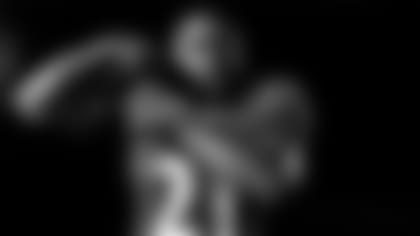 Now he'll suit up for his first AFC North game Sunday at M&T Bank Stadium against the rival Cleveland Browns. What does he expect?
"Physical," he said. "You know that you're going to have to be physical and be tough when you play AFC North teams."