When Ravens defensive coordinator Greg Mattison stepped into Rex Ryan's big shoes, Ravens supporters were soothed by promises that there wouldn't be much change.
Well, after a season full of transition, it's now evident that there couldn't be many more differences between the two coordinators.
But the only thing that matters to the Ravens is their most glaring similarity – their results.
Heading into Saturday's divisional showdown with Peyton Manning and the high-powered Colts offense, Mattison's defense, statistically, stands just as tall as Ryan's. In fact, the Ravens defense finished the regular season ranked at the exact same place it did last year with the third-fewest points per game in the NFL.
There's been differences from the coaches' personalities to their play-calling, but as Mattison and the players adjusted to each other, the Ravens defense again reclaimed its title as one of the league's most dominant.
"[Mattison] is a totally different guy," six-year veteran Dwan Edwards said. "Rex has his own way to doing things and Matty has his. … We want to be the best too, just in a different way."
For as much as Ryan was known for the "organized chaos" he masterminded, his brash personality also became a part of the Ravens' identity.
Enter the 60-year-old Mattison, a coach with 38 years experience, including 12 years spent as a collegiate defensive coordinator and one year as the Ravens' linebackers coach.
Immediately, there was a noticeable difference in the two coaches' personalities.
"I'm sure the guys say he doesn't joke around as much [as Rex]," said Mattison's son Bryan Mattison, an offensive lineman on the Ravens' practice squad. "Sometimes he says stuff and they don't get it. And I'm like, 'Oh Dad, come on.' But he likes to bust guys' [chops] and give guys a hard time."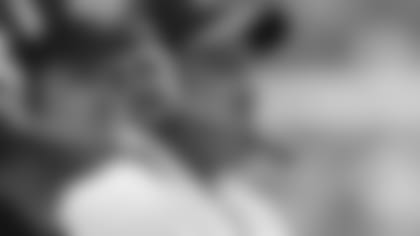 Then there was the change in the coaching style. The players said Ryan was more hands-off while Mattison stresses fundamentals and technique.
"The tweaks that he made, we weren't getting it at first," 13-year veteran Trevor Pryce said. "We weren't quite buying into it."
"It's just so much different than you're used to," Edwards added. "You got a [player] who kind of just wants to play and now you've got a [coach] who's hammering you on your steps and your hands. It's good for young guys, but for some guys that have their own ways of doing stuff and have been doing it for so many years, it's hard to go back and kind of change it."
Finally, while their schemes are nearly the same, there was a change in how they attacked from those formations. Ryan was famous for such tactics as blitzing safeties while dropping defensive linemen in coverage. Mattison's approach is more traditional. He relies on the defensive line to get pressure on the quarterback and preaches gap discipline to stop the run.
"Yeah, it's more base football than the exotic stuff that Rex would throw at teams," Pryce said. "There's not a whole bunch of stuff that goes in each week, you know—different looks. We pretty much run the same thing over and over again. But, you know, you have 11 players, and if it works, it works. And it works."
Early on this season, however, the Ravens defense wasn't living up to its lofty reputation.
After a third straight defeat, a 33-31 loss to the Minnesota Vikings on Oct. 18, the Ravens defense entered its bye ranked 17th in the NFL. The Ravens had yielded to consecutive 100-plus yard rushers in Cincinnati's Cedric Benson and Minnesota's Adrian Peterson, which struck directly at the Ravens' core of stopping the run.
"It did take us a little while because guys who were around Rex for so long were used to his way, his philosophy," defensive tackle Haloti Ngata
said. "I think it was just getting used to each other. You just didn't know what he was going to call and he didn't know us as well as players."
Meanwhile, fans' patience with their new defensive coordinator wore thin. Fans flooded the radio waves, calling Mattison's defense too predictable and even calling for his removal.
Mattison asserts that he never heard any of it. But that doesn't mean he can't understand their frustration.
"Guys that have been here before as defensive coordinators have done such a great job," Mattison said. "And here I am all of a sudden walking in there. And as a pro football player and especially a Ravens defense, you want to make sure you're successful. And everyone has their part in doing that. I think it's human nature that if things aren't going well, the first thing you say is, 'Well, what's different?'"
Mattison stuck to the fundamentals and his preaching seemed to click over the bye week. Evidence that his disciplined plan would work was right on film.
"There's a trust factor that goes throughout a defense," Mattison said. "They want to win so bad that sometimes they get out of their gaps trying to make plays. And all of a sudden they said, 'This guy would have made that play.' So let's each do our job, play as hard as you can and good things will happen."
Good things happened quickly. Starting with locking down the previously undefeated Denver Broncos at home on Nov. 1, the Ravens allowed just 13.1 points per game over the regular season's final 10 weeks, tied for the best mark in the NFL with the Dallas Cowboys. Most noticeably, the Ravens cut down on their biggest flaw – giving up the big play.
Additionally impressive is that Mattison's defense improved down the stretch despite suffering season-ending injuries to two starting cornerbacks – Fabian Washington and Lardarius Webb
– and was without Pro Bowlers Terrell Suggs
for three weeks and Ed Reed
for four weeks.
The exclamation point came last weekend in Foxboro, when the Ravens surrendered only 196 yards of total offense to the team of the decade, by far the best defensive showing of any of the eight wild card competitors.
And now the Ravens defense heads into Indianapolis feeling just as confident as it did a year ago.
"It's been a good year," linebacker Jarret Johnson said. "Rex meant a lot to a lot of us around here. But I think if you're going to lose Rex, you need a guy like Coach Mattison to step into his role. I don't think there could have been a better transition."