With the regular season complete, mock drafts have begun circulating in earnest. Here's an early look at what pundits expect from the Ravens with the 14th-overall pick: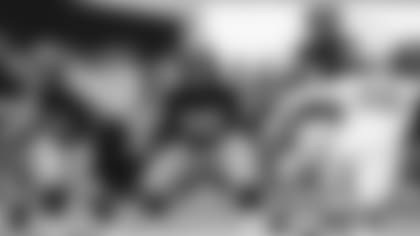 C Tyler Linderbaum, Iowa
"Injuries decimated the Baltimore roster in 2021, but center Bradley Bozeman had a solid season. The problem? He's now a free agent and could get more money on the open market. The Ravens could turn to the draft for his replacement, and if Linderbaum is on the board at No. 14, they would upgrade. Linderbaum is pro-ready right now -- he already has great technique and is already a great run and pass blocker. This one makes a ton of sense. Barring significant injuries again, Baltimore is well-positioned for another playoff run in 2022. It needs to keep Lamar Jackson clean in the pocket, and Linderbaum will certainly help there."
Dane Brugler, The Athletic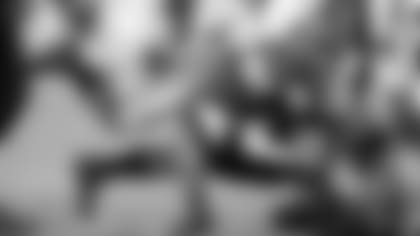 DL Travon Walker, Georgia
2021 stats: 15 games, 37 tackles, 6.0 sacks, 7.5 tackles for loss
"Good players just seem to fall to the Ravens in the draft, right? That is the case here because it wouldn't surprise me if Walker ends up being one of the best defensive players from this draft class. With players like Calais Campbell and Brandon Williams set to hit free agency, the Ravens' defensive line could look very different in 2022."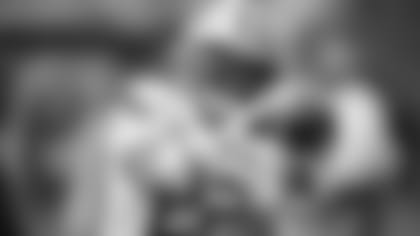 CB Trent McDuffie, Washington
2021 stats: 11 games, 35 tackles, 4 tackles for loss, 1 sack, no interceptions
"What McDuffie lacks in size — 5-foot-11, 195 pounds — he makes up for in short-area quicks and polish. On 296 coverage snaps in 2021, he allowed just 16 catches from 36 targets for 111 yards and zero touchdowns, earning an impressive 88.7 PFF coverage grade in the process."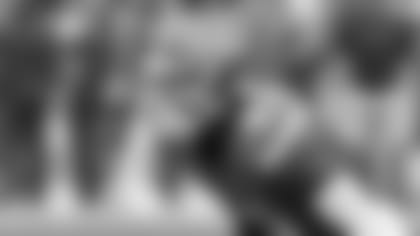 CB Kaiir Elam, Florida
2021 stats: 29 tackles, 1.5 tackles for loss, 1 interception
"The Ravens are ending the season as an injury-riddled mess at cornerback and need a jolt of rejuvenation in coverage to boost their blitzing scheme. Elam's physical strength and length stand out. He is also very efficient in coverage because of his athleticism."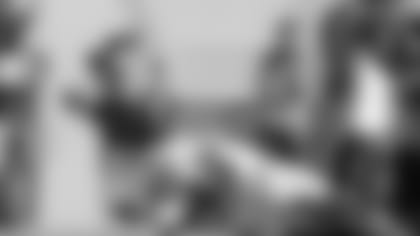 CB Andrew Booth Jr., Clemson
2021 stats: 37 tackles, 3 tackles for loss, 1 interception
"Great overall athlete with springy explosiveness. Booth is shot out of a cannon, allowing him to break and make up lost ground quickly. Trusting his deep speed, he does not have to get hands on receivers as he can run with them stride for stride."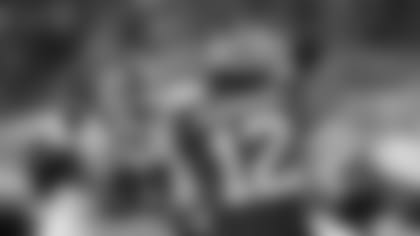 DL Jordan Davis, Georgia
2022 stats: 14 games, 32 tackles, 2.0 sacks, 5 tackles for loss
"Brandon Williams is going to be a free agent and Calais Campbell is closer to retirement than he is the start of his career. Baltimore struggled up the middle this year, and Davis brings that defense back to the physical nature in which it is accustomed to playing."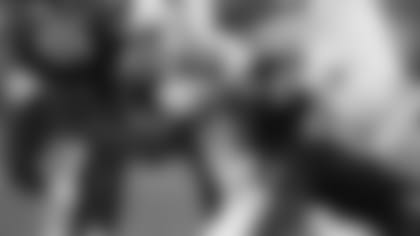 CB Ahmad Gardner, Cincinnati
2021 stats: 13 games, 40 tackles, 5 tackles for loss, 3 interceptions, 3.0 sacks
"Gardner is the smooth, no-nonsense cornerback the Ravens will love to add to their man-heavy defense."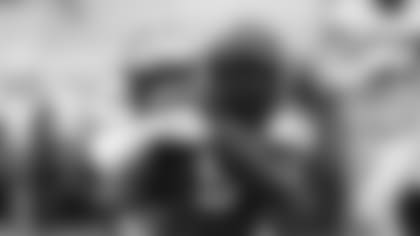 EDGE David Ojabo, Michigan
2021 stats: 13 games, 35 tackles, 11.0 sacks, 12 tackles for loss
"Prior to the semifinal loss to Georgia, David Ojabo was a lot of fun to watch this season, where he took advantage of every opportunity playing opposite Aidan Hutchinson. But don't get it confused -- he's a twitchy edge rusher who will only get better with experience. In Baltimore, he'll join another athletic marvel, 2021 first-round edge rusher Odafe Oweh, who has had some jaw-dropping plays as a rookie."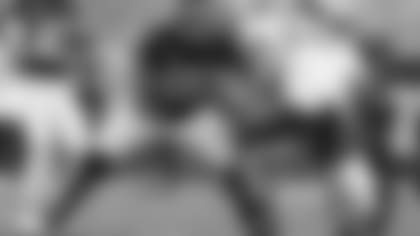 OL Kenyon Green, Texas A&M
"Lamar Jackson's at his best when he's on the move, but that mobility should be up to him instead of being thrust upon him by shaky offensive line play. Jackson was sacked 38 times this year, far and away a career high, and he's the future of the org. They need to keep him clean. Green is gigantic and is probably a Top 10 talent, so this could be a relative steal."