With the regular season complete, mock drafts have begun circulating in earnest. Here's an early look at what pundits expect from the Ravens with the 22nd overall pick.
QB Anthony Richardson, Florida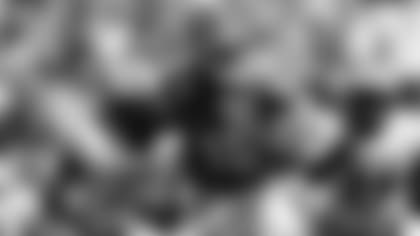 2022 stats: 12 games, 176 for 327, 2,549 yards, 17 touchdowns, 9 interceptions; 103 carries, 654 yards, 9 rushing touchdowns
"I'm throwing a dart with this selection. The Ravens have yet to ink Lamar Jackson to an extension, and Richardson would be a high-upside, developmental project for the organization. Baltimore's brass was steadfast this week in its desire to build around Jackson for the future. But if contract talks don't progress in a positive direction in the coming months, they could apply the franchise tag on the former MVP, buying time for Richardson to eventually be ready to play."
"Head coach John Harbaugh said last week that the Ravens are committed to keeping Lamar Jackson in Baltimore. But if the two sides can't reach a long-term deal and the Ravens decide to start preparing for an alternate future at the position, the Florida standout could be an option despite his shortcomings as a passer."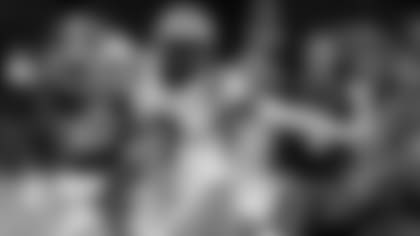 2022 stats: 11 games, 48 catches, 538 yards, 2 touchdowns
"The Ravens need to get some potential big impact to help a healthy Rashod Bateman and Mark Andrews to get more out of their passing game minus Greg Roman, whether it's with Lamar Jackson or another QB. Boutte would be a versatile option as the latest standout Tiger, with a good blend of perimeter field-stretching and inside route toughness."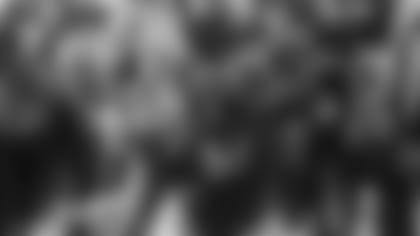 2022 stats: 15 games, 42 tackles, 7 passes defended, 2 interceptions, 1 forced fumble
Dane Brugler, The Athletic
"This pick is reminiscent of when the Ravens drafted Marlon Humphrey in the mid-first round in 2017. Like Humphrey, Kelee Ringo has above-average size, speed and the compete skills to immediately match up with NFL receivers. But his route anticipation and awareness are still immature, which is why not all NFL teams view him as a first-round lock."
CB Joey Porter Jr., Penn State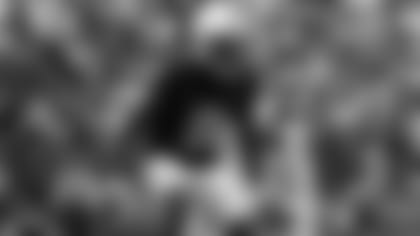 2022 stats: 10 games, 27 tackles, 11 passes defended, 0 interceptions, 0 forced fumbles
"Porter is the man-to-man type the Ravens will love as they attempt to add youth to the secondary."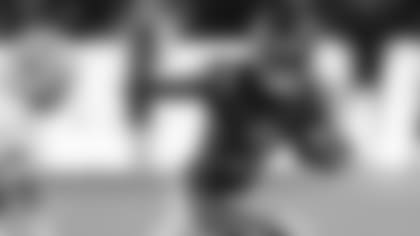 2022 stats: 11 games, 59 catches, 875 yards, 8 touchdowns
"Lamar Jackson's future is up in the air and should get resolved soon enough. Either way, the QB is going to need a reliable target that can be a constant threat to defenses and the Biletnikoff Award winner who just played with a Heisman winner seems like a perfect addition."
WR Jaxon Smith-Njigba, Ohio State
2022 stats: 3 games, 5 catches, 43 yards, 0 touchdowns
"A new offensive identity will be seen in 2023 for the Ravens, I believe a deal with Lamar Jackson will be done this offseason, too. That said, improving the wide receivers around him is a high priority. Jaxon Smith-Njigba is a route-running savant. He would give Jackson a true separator that he has never had. A trio of Smith-Njigba, Rashod Bateman, and Mark Andrews would give Jackson the best weapons of his career."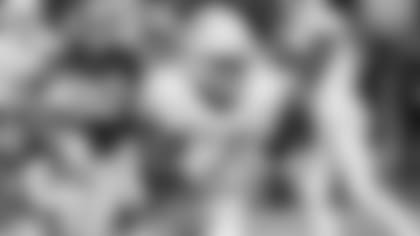 2022 stats: 12 games, 258 carries, 1,580 yards, 18 touchdowns; 19 catches, 314 yards, 2 touchdown receptions
"Robinson is special, and while he is probably one of the best players in this class, he could still be around late in Round 1 because he's a running back. And while the Ravens and offensive coordinator Greg Roman have parted ways, it's fair to assume that the team will still revolve around Lamar Jackson and the run game. JK Dobbins showed flashes after returning from ACL surgery but there isn't a lot of depth behind him. A backfield of Jackson, Dobbins and Robinson is a problem for the rest of the AFC, even if Baltimore has more pressing needs here."