The final mock drafts are in for the 2023 NFL Draft, and it's still all over the place for the Ravens at No. 22.
Cornerback and wide receiver are still the most popular two position choices, but EDGE rusher has shot up the charts in recent days.
Here are the final predictions:
CB Deonte Banks, Maryland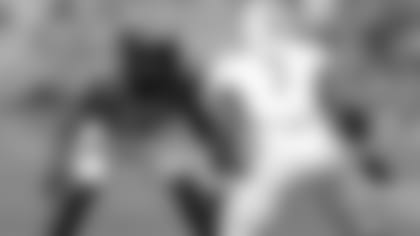 "Baltimore doesn't have to travel far to find its next cornerback. The Ravens have always valued the position. Banks' speed and toughness is a good match for them."
"The Ravens fill their biggest void by taking one of the more well-rounded cornerbacks in this draft. Banks is fast (4.35 in 40), experienced and tough as a tackler. Baltimore needs an immediate starter at cornerback because Marcus Peters remains a free agent. This is a rare in-state selection for the Ravens, who haven't drafted anyone from Maryland since wide receiver Torrey Smith in 2011."
"The predraft buzz around Banks is building. If he's the third cornerback taken in the draft, he might not even be available at No. 22. But in this scenario, Banks makes perfect sense. He's a first-round pick, giving the Ravens control over his contract for up to five years. He's an elite athlete with a 'bully' mindset, which fits the defense's ethos. And he could step in and start at a position of need, rounding out a secondary with impressive pedigree at nearly every position."
"The clarion call to draft another receiver high remains loud, but here the Ravens address a different priority. Pairing the athletic Banks with Marlon Humphrey could really pay off down the line. Banks' injury history is a bit worrisome, but he has the talent to become a starter-grade corner in the NFL."
"With Marcus Peters unsigned, why not target a guy in your own backyard? Measuring 6 feet, 197 pounds, Banks shone at the combine with a 4.35 40 time, 42-inch vertical and a broad jump measuring 11 feet, 4 inches. However, despite the athleticism, Banks is not the ballhawk Peters is, picking off just two passes in four seasons for the Terps."
CB Joey Porter Jr., Penn State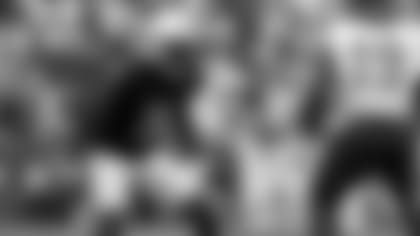 "The Odell Beckham Jr. signing lightens the need for a receiver a little bit, but I could also see USC's Jordan Addison here. Still, opponents completed 66.4% of passes against the Ravens last season, and there is currently a hole at cornerback opposite Marlon Humphrey. Porter is physical in coverage, and he forced incompletions on 37.9% of passes thrown his way last season, best in the nation."
CB Emmanuel Forbes, Mississippi State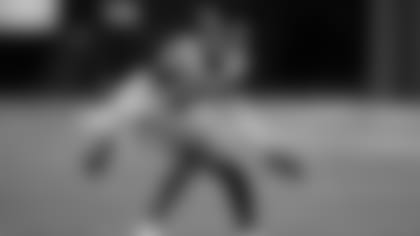 "I've thought receiver for the last month, even after Odell Beckham Jr. signed with the Ravens. But Forbes is the imperfect candidate in a wholly imperfect draft, and I think he's going in the first round. There is so much to like with the 6-0 ¾, 168-pound corner, the most productive defensive back in this draft. The only thing not to like is his rail-thin physique. But how about missing one of 37 college games with injury, returning six interceptions for touchdowns (an NCAA record), and having 30 interceptions in his past six seasons (16 in high school, 14 in college)? You want this man on your team. The Ravens would figure out how to maximize his instinctive play."
"Moving down creates an intriguing scenario for the Ravens. Do they fill their biggest hole at cornerback, add a wide receiver or just take the best player on their board? A defensive lineman such as Michigan's Mazi Smith or Clemson's Bryan Bresee, an offensive lineman such as Florida's O'Cyrus Torrence or Oklahoma's Anton Harrison or even an edge rusher such as Iowa State's Will McDonald IV or Kansas State's Felix Anudike-Uzomah would make sense, but can they really say no to a corner as productive as Forbes? In three seasons, he recorded 14 interceptions and returned a Football Bowl Subdivision six for touchdowns. He weighed only 166 pounds at the combine, but you can't teach his instincts."
"When a player this good falls to the Ravens, it's easy for them to pull the trigger—especially when it's a player at a position of need like cornerback. This could also be a trade-out spot since the Ravens are lacking in draft capital this year, but the production profile of a player like Forbes might entice the team to run up the card."
WR Jaxon Smith-Njigba, Ohio State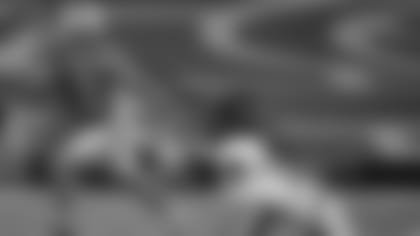 "Smith-Njigba could go earlier than this, but he would really help Baltimore. He could be a star out of the slot. The Ravens added Odell Beckham Jr., but that was just a one-year deal, and he wouldn't take away reps from Smith-Njigba. This would be a selection to get Lamar Jackson some help."
"I know they signed Odell Beckham Jr., but he is coming off his second torn ACL and he's turning 31. So it makes sense in the new offense to add a a receiver. Smith-Njigba is viewed as mostly a slot receiver, but I think he can do so much more."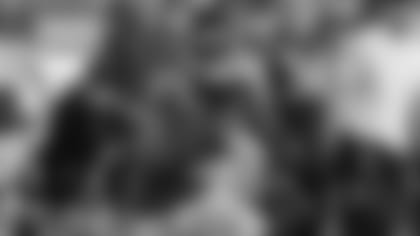 Jeff Zrebiec, The Athletic
"Cornerback would have been the preference here, but none of the first-round cornerbacks are left. There were no trade offers to move back, either. Getting one of the draft's better receivers will suffice for the Ravens, who now have a high-quality group of targets for (presumably) Lamar Jackson to throw to in 2023. A Maryland native, Addison is a good route runner with the speed to get behind a defense. With newcomers Odell Beckham Jr., Nelson Agholor and Addison joining returners Rashod Bateman and Devin Duvernay, GM Eric DeCosta has delivered on his vow to upgrade at receiver. Now about the quarterback situation …"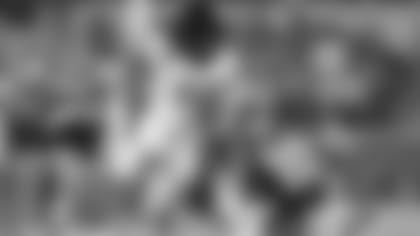 "The Ravens are uniquely positioned here because they badly need to keep getting Lamar Jackson wide receiver help. Not because he needs it -- he does -- but because it will incentivize the expediting of a long-term deal. Johnston plus Odell Beckham plus Rashod Bateman is kind of fun, right? Plus, new OC Todd Monken has watched a ton of TCU tape."
"At this point, I do not know what version of Odell Beckham Jr. will take the field this season and Rashod Bateman has not been totally trustworthy either. Quentin Johnston gives me the size and ball-winning capabilities I have been missing. The Ravens may not be able to get DeAndre Hopkins but Johnston is a nice consolation prize."
EDGE Nolan Smith, Georgia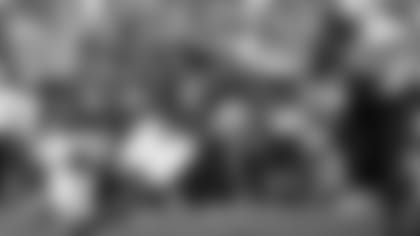 "The Ravens are going to have to jump a couple of teams that are looking for an edge player. They're going to take Nolan Smith and that makes a lot of sense here. Almost too much sense because I think there's a good scheme fit for Mike Macdonald, the defensive coordinator in Baltimore, which is similar to the defense Nolan played in at Georgia. He's a born leader, a born captain. You'll not hear one negative thing about Nolan Smith. And here's the other thing about Nolan Smith: He's been the anchor for the best defense in college football for two straight years. That's the type of pick the Ravens always make in the first round and you're like, 'Oh, of course. Of course.'"
EDGE Lukas Van Ness, Iowa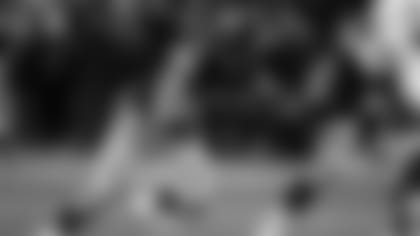 "As a big, tough, versatile, and athletic defensive lineman, Van Ness checks a lot of boxes for the Ravens. He can line up at multiple spots on the defensive front and provides a power element to the team's pass rush."
"Van Ness has one of the weirder prospect profiles in the draft class, but it's one I'm willing to bet on."
EDGE Myles Murphy, Clemson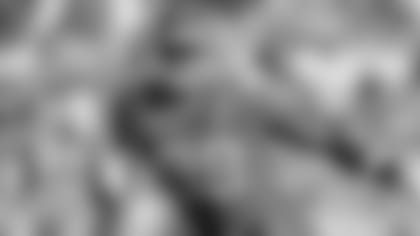 "The Ravens' signing of Odell Beckham Jr. lessens the need to select a WR here, and they could use help along the DL. They certainly expect this Tiger to 'Play like a Raven' right away."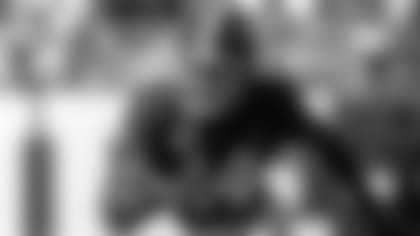 "The Ravens have a desperate need at cornerback, and Branch probably would play the slot for them. Since it has just five picks, Baltimore's needs matter, and the Ravens love taking Alabama kids."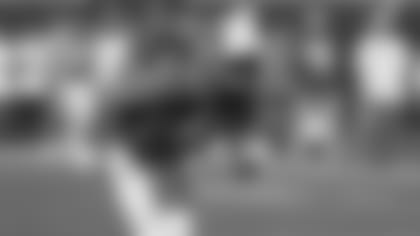 "The Ravens stop Kincaid's mini slide to give Lamar Jackson a premier receiving tight end."
QB Anthony Richardson, Florida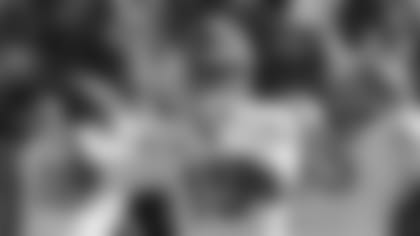 "Adding a developmental dual-threat quarterback with superstar potential gives Baltimore a solid insurance policy behind Lamar Jackson. If the former MVP signs a short-term deal or refuses to return to the team, the Ravens have an explosive option in the bullpen waiting to take over the squad."