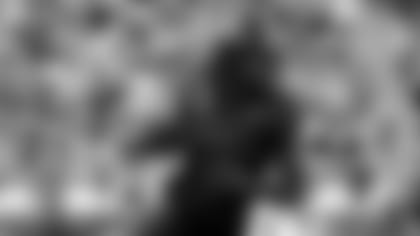 2022 stats: 13 games, 60 catches, 1,069 yards, 6 touchdowns
"There will be tons of speculation between now and the draft about the Ravens' long-term plans, given the free agent status of quarterback Lamar Jackson. Until there's more clarity, it's best to move forward assuming the 26-year-old former MVP will return to the Ravens. And whether it's Jackson or someone else at quarterback, wide receiver remains a giant offseason priority in Baltimore. Both Rashod Bateman and Devin Duvernay are returning next season off injury, so the Ravens need not only more talent at the position but also a healthy contributor. Johnston has a high-level blend of size (6-4, 215 pounds) and deep speed that helped him average 18.9 yards per catch over his three-year career. Drops can be a factor for Johnston, who had six in 2022, but his big-play ability and extended catch radius are much needed in Baltimore. No other team had fewer receiving yards from the WR position than the Ravens' 1,517."
"If I were in the Ravens' draft room, I would be pushing to take Bijan Robinson in this spot. But Baltimore will likely be on a quest to find a legitimate pass-catching weapon, and Johnston has those traits."
"The addition of Quentin Johnston gives Baltimore some size in the wide receiver room. A skill talent group of Mark Andrews, Rashod Bateman and Johnston should be above average."
WR Zay Flowers, Boston College
2022 stats: 12 games, 78 catches, 1,077 yards, 12 touchdowns
"The Ravens' offense isn't doing Lamar Jackson any favors these days, both in terms of their limited scheme that lacks balance, and the absence of explosive weapons in the passing game. Flowers may be undersized, but he's a polished pass-catcher with elite quickness and route-running ability that could instantly help Jackson take this passing game to another level."
WR Jaxon Smith-Njigba, Ohio State
2022 stats: 3 games, 5 catches, 43 yards, 0 touchdowns
"Ideally, the Ravens could get a player like (Jordan) Addison to attack downfield off of play-action. Jaxon Smith-Njigba, though, would give them someone who can thrive in the intermediate areas of the field alongside tight end Mark Andrews. Smith-Njigba has good hands, is comfortable in the slot and adept at finding soft spaces in coverage. Where he's at medically will make all the difference in his stock."
CB Deonte Banks, Maryland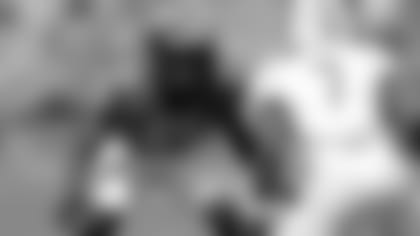 2022 stats: 12 games, 38 tackles, 1 interception, 8 passes defended
"I swear I'm not doing this geographically. The Ravens really could use another corner with size and ball skills, and this would not be a reach."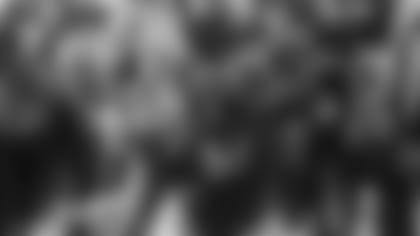 2022 stats: 15 games, 42 tackles, 2 interceptions, 7 passes defended
"Ringo is a big, hyper-athletic corner with plenty of big-name experience. With starter Marcus Peters heading into free agency, the Ravens add his potential successor here."
"The Georgia-to-first-round pipeline continues. A year after five Bulldogs went in Round 1, expect a handful this time around too. Ringo is a long, physical corner who has matched up against some of the best players in the country."