Baltimore Ravens Training Camp Media Request Information and Form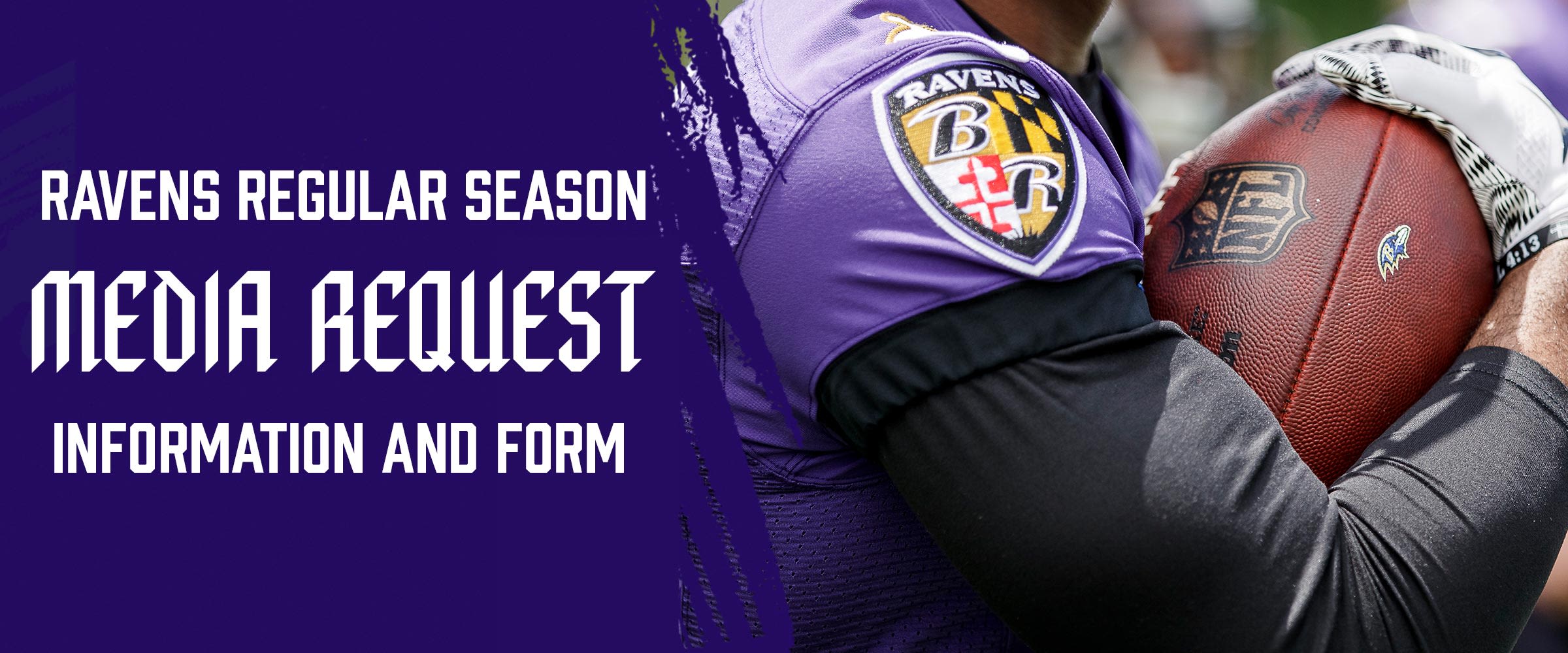 2021 Baltimore Ravens Regular Season Media Request
Throughout the regular season at the Under Armour Performance Center, all media members will be required each week to request specific days that they'd like to attend practice and/or media availability. To make a request, please fill out the form and select from the available practice dates listed below.
Please note that due to our limited media capacity – which was jointly determined by the NFL and NFLPA – access is not guaranteed for the day(s) you select.
If you are granted access, or if we are unable to accommodate you on a particular day, we will contact you regardless via e-mail.
Again, due to the limited number of media members we can accommodate each day, please be certain that you can attend the practice(s) that you request. Failure to appear at practice on a day you've been approved will affect your ability to attend future practices.
Media Liability Waiver Required: All media members who want to attend a regular season practice must sign the 2021 Arbitration and Release and Liability Waiver Agreement prior to making a practice request. This waiver can be acknowledged and signed electronically by clicking the link below.
Please e-mail Tom Valente (tom.valente@ravens.nfl.net) and Brooke Balzano (brooke.balzano@ravens.nfl.net) with any questions you may have.