The Ravens are back on the field for another training camp practice, but social justice is not far from their mind.
The Ravens are cancelling their Thursday afternoon football meetings to focus on their next steps in addressing social justice in the wake of the shooting of Jacob Blake.
"The team decided to practice this morning, but after practice the team will come together for a team meeting to discuss and work on a plan for continued social justice work," a team spokesman said.
Milwaukee Bucks players made a strong statement Wednesday night when they refused to take the floor for Game 5 of their first-round playoff series against the Orlando Magic. The game was postponed and Bucks players made a full statement.
"We have a powerful platform – and a responsibility – to help eliminate injustices that are prevalent in our communities. For far too long, people of color have been underserved by a system that should protect, rather than harm," Biscoitti stated. "Our entire organization, including players past and present, is fully committed to creating social justice reform. We will continue to seek out opportunities that support, encourage and defend those who are most in need."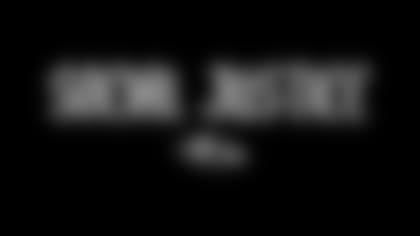 Conversations For Change
Learn how the Baltimore Ravens organization and players are working to combat social justice issues.