PLEASE NOTE:The opinions, analysis and/or speculation expressed on BaltimoreRavens.com represent those of individual authors, and unless quoted or clearly labeled as such, do not represent the opinions or policies of the Baltimore Ravens' organization, front office staff, coaches and executives. Authors' views are formulated independently from any inside knowledge and/or conversations with Ravens officials, including the coaches and scouts, unless otherwise noted.
The Ravens have become a popular Super Bowl pick. But with nearly every prediction there's a caveat.
Introducing Baltimore's secondary – the reason why pundits feel the Ravens may not live up the hype.
"Of all the contenders in football – and the Ravens truly are a Super Bowl contender – they have the worst single position group of all of them and that's their cornerbacks," said Sports Illustrated's Peter King, one of the most prominent voices among NFL scribes.
There's Chris Carr, who built an NFL reputation more as a punt returner than cornerback. He'll be either starting outside or at nickel Monday night versus the Jets. Opposite him is Fabian Washington, who is coming off a torn anterior cruciate ligament.
Add in recently acquired Josh Wilson, a starter who the Seahawks parted with for a late 2011 draft pick. And don't forget about free safety Tom Zbikowski. He's charged with replacing eventual Hall of Famer Ed Reed.
The members of the Ravens' secondary have similar personalities. They're a confident, tight-knit bunch, they're convinced that this secondary will not only carry its weight, but will be one of Baltimore's strengths, and they don't give a hoot about what people think of them.
"You kind of hear stuff and you just want to laugh," Carr said. 'You're like, 'Wow, really?' If we're not better than last year, it should be a big disappointment. We have a lot of things to look forward to, a lot of high expectations for our secondary this year."
The Ravens' defensive backfield has had a magnifying glass on it ever since Chargers quarterback Philip Rivers carved it up to the tune of 436 yards last September. The scrutiny intensified when Washington suffered his knee injury on Nov. 22, Reed sat out the first of four games on Dec. 7 and rookie Lardarius Webb tore his ACL on Dec. 20.
Still, Baltimore's defense ranked No. 8 against the pass in the NFL last year, surrendering an average of 207.3 yards per game. Over the final three regular season games – with two starting cornerbacks and Reed out – the Ravens held the Chicago Bears, Pittsburgh Steelers and Oakland Raiders to a combined average of 203.3 yards passing.
That's actually an improvement.
"You can't fake that," Carr said with a laugh. "That's very good. Top five [in the league] is elite. Top 10 is very good."
It seemed that Baltimore's secondary could be a strong point this season, especially if Washington and Webb could be back by Week 1. Then disaster struck again.
On the night before training camp began, top cornerback Domonique Foxworth tore his ACL during a non-contact practice. He wasn't even touched. Foxworth was immediately declared out for the season.
"I can't wait to see who it is we're all talking about a month from now that stepped up to fill that spot," Head Coach John Harbaugh said during an impassioned press conference the next day. "We're going to have a great defense."
While the Ravens added Wilson in a trade last week, Carr has been the player who has stepped into Foxworth's shoes on the depth chart and throughout the preseason. Carr is currently listed as the Ravens' starting left cornerback heading into Monday night's game against the Jets.
About to step onto Monday Night Football's massive stage against an AFC rival, the six-year veteran is his typical confident, cool self.
"I just feel like, if I'm out there I'm going to make plays for this team and help this team win," Carr said. "I feel good to get the opportunity because I've been working hard my whole entire career to get my opportunity."
Carr is one example of a Ravens defensive back with a point to prove.
The Boise State product went undrafted in 2005 and was picked up by the Oakland Raiders, who had drafted cornerbacks (Washington and Stanford Routt) with its first two picks. He made the team because he was also a kickoff and punt returner.
But Carr has spent the past five years trying to break out of being pigeonholed as a special teamer who can also play cornerback. He wants to show he's a legit NFL corner.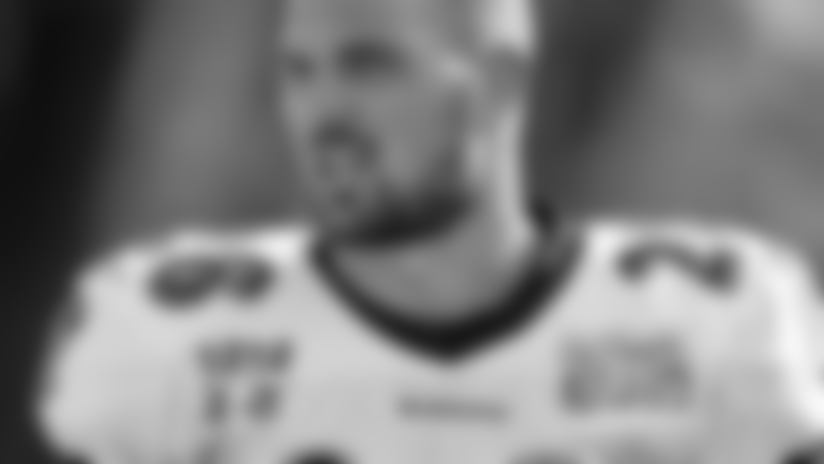 Carr turned heads at the tail end of last season when he notched nine tackles and a half-sack at Pittsburgh in Week 16 and picked off Patriots quarterback Tom Brady in the playoffs.
"It's good because you need something to keep you hungry," Carr said. "If you're playing like you have something to prove, that's always good."
Without Reed, Baltimore won't have a single Pro Bowler in its secondary for at least the first six weeks. The Jets, meanwhile, have two Pro Bowlers in cornerbacks Darrelle Revis and Antonio Cromartie.
But Baltimore is confident that its* *cohesiveness will make up for its lack of star power.
"Having shutdown corners is always helpful," Zbikowski said. "But if you've got three other guys that aren't playing together, there's no real use. When you've got four, five, six dudes that are all playing together and know each other's language, that's how good defenses are made."
Carr and Washington have played together in four of their five years in the NFL and they're coached by Chuck Pagano, who oversaw their development for two years in Oakland and the past two seasons in Baltimore. The group is guided by Reed, who has served as a sage on the sidelines throughout his rehabilitation.
"The one thing about this secondary that I can honestly, honestly say is that everyone loves each other," Carr said. "That's one of the big keys to our secondary. That's why we stuck together through all these injuries and performed well. We're able to talk through things and that's huge."
When a player screws up, Carr said they feel comfortable approaching each other to discuss solutions. That's what happened last year when Baltimore's defensive backs were giving up too many big plays at the start of the season.
Communication is paramount in the secondary because players rely on knowing where each other will be more than at other positions. While one would think it's a given among NFL units, Carr said he's seen egos get in the way.
"That's what I'm most proud of about our secondary," Carr said. "We have great talent, but we're also selfless."
Last week, Baltimore added more talent in Wilson, which has tempered some of the doomsday scenarios pundits envisioned. The Ravens will get a boost when Webb is at full health and ready to play. That could be against the Jets. If not, Harbaugh says it won't be much later.
By the time Reed returns, Baltimore's secondary hopes to be well on its way to fulfilling the team's lofty expectations and proving critics wrong.
"We're missing the best player in our secondary right now," Washington said. "If we could just get a group together and stay healthy, sky's the limit."