Dennis Pitta is apparently a fashion expert?
[Insert me scratching my head.]
The Ravens tight end is going to be a panelist on tonight's episode of "Fashion Police" on E! at 10 p.m.
He'll be joined by the "Fashion Police" crew of Kelly Osbourne, George Kotsiopoulos, Melissa Rivers and Joan Rivers. They'll give commentary on other athletes' style as part of a series called "Fash Fabness."
Over the course of four Fridays in March, the gurus and guests (including Pitta, NASCAR's Jeff Gordon and boxer Laila Ali) will analyze and count down the 16 most fashionable athletes of the year. They'll reveal the year's most fashion-forward athlete on March 29.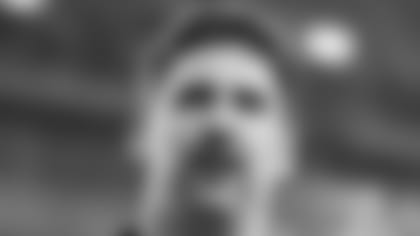 I'll say this about Pitta. I haven't really noticed him as a particularly sharp dresser. Off the top of my head, I'd say Justin Tucker, Vonta Leach, Ray Lewis and even Joe Flacco all stand out more.
But you can tell Pitta's a guy who cares about his appearance.
I can't remember who told me this, but a player said that of all the guys, Pitta cares the most about how his hair looks. I can attest that I've seen him spend a little time in front of his locker making sure his faux hawk is pristine.
Let's hope for Pitta's sake (and all our sakes) that E! doesn't dig up a picture from last season and the classic fu manchu.
Here's the premise of the show's "Fash Fabness" series, according to an E! press release:
"From the basketball court, to the soccer field, to the golf course and beyond, professional athletes are more than team members these days; they are trend-setting fashionistos in their own right who are designing their own clothing lines, showing up on red carpets everywhere and looking good doing it."