Working for the Ravens means I have a lot of purple T-shirts, hats, shorts, etc. So when I travel, there's a 75 percent chance that there's a birdie head somewhere on my body.
And never, NEVER, have I been stopped more by Ravens fans than I was last week.
With team headquarters shut down for the Fourth of July break, my wife and I took a very rainy* *motorcycle trip to Asheville, N.C., via Skyline Drive and the Blue Ridge Parkway in western Virginia and North Carolina.
While the college sports roots are deeply embedded, there really isn't a defined NFL allegiance in that* *neck of the woods.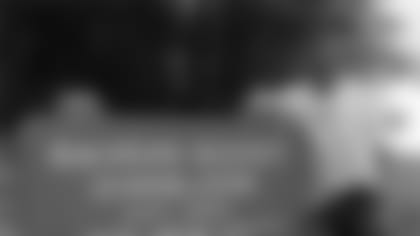 It's probably closest to Redskins territory, and then the Carolina Panthers. When you get in the mountains, you're likely to find some Steelers too.
But largely, it seems kind of up for grabs. That's what the locals told me too.
My not-so-scientific findings are that this territory may be showing the expansion of Ravens Nation.
I had a waitress in a Roanoke, Va., Applebee's give me props. There was a cook just south of Front Royal, Va., who snapped our picture because of my shirt. There was a hippy in Asheville, N.C., who likes Joe Flacco's cool hand. That's not to mention the passing "nice shirt" comments I got from time to time.
There's not much room to go north with the Eagles and Steelers not so far away. There isn't much room south with the Redskins. Considering those are deeply entrenched franchises, there aren't going to be too many defections in those areas either.
But there seems to be room west. And winning Super Bowl XLVII is certainly the impetus to go that direction. The Ravens' underdog story surely resonated in the Appalachian mountains.
It's something that's music to my ears, and if it actually gains some real traction, also to those in the front office. Team President Dick Cass said developing a larger fan base meant more than generating more money from taking home a second Lombardi Trophy.
"It deepens our legacy in this region and probably a little bit more around the country," Cass said days after Super Bowl XLVII.
"It's building our fan base, having more and more fans think highly of the Ravens as an organization. That's something that will stick with us and live beyond this year."
news
Ravens Rule Out Seven Players Ahead of Colts Game
Odell Beckham Jr., Justice Hill, Ronnie Stanley, Tyler Linderbaum, Odafe Oweh, Marlon Humphrey and Marcus Williams have all been ruled out.