The Baltimore Ravens signed free agent QB John Beck* *to a one-year contract, general manager/executive vice president **Ozzie Newsome** announced Monday afternoon. Additionally, after re-signing just over a month ago on March 31st, the Ravens have released QB Todd Bouman.
"John is a player we evaluated thoroughly in preparing for the 2007 draft," said Newsome. "He was a very productive college player, but what also impressed our scouts was how competitive he is. We like to bring in good athletes who love to compete and he fits that."
A three-year NFL veteran, Beck has seen action in five regular season games, including four starts (all as a rookie in 2007), after becoming a second-round selection by the Miami Dolphins in 2007. In those games, Beck completed 60 of 107 pass attempts for 559 yards, with one TD and three INTs. He also rushed nine times for 12 yards and a TD. Beck was designated as the third quarterback for all 16 games in 2008.
Bouman, 36, originally joined the Ravens on Sept. 3 - less than a week after he was waived by Jacksonville - to add depth when Kyle Boller was moved to Injured Reserve because of a shoulder injury and Smith recovered from a tonsil infection and blood clot in his lung that put him in the hospital. For the first five weeks of the season, Bouman was the team's top backup, but he was listed as the third quarterback when Smith returned. He did not play in any games for the Ravens last season.
Originally posted May 2, 2009
The Deseret News is indicating that former Miami Dolphins quarterback John Beck has signed with Baltimore Ravens to compete with **Troy Smith** for the backup position.
The 27-year-old Beck was drafted out of Brigham Young University in the second round of the 2007 NFL Draft by the Dolphins, when current Ravens offensive coordinator **Cam Cameron*** *was Miami's head coach.
Beck spent last year behind Chad Pennington and Chad Henne after Tony Sparano was hired as head coach, and was released earlier this week after the Dolphins drafted West Virginia QB Pat White. In his rookie season, Beck made five appearances, including four starts, with one touchdown and three interceptions.
Though Joe Flacco is entrenched as the starter, Troy Smith saw limited action last season and was expected to continue his role as the no. 2 quarterback. The Ravens also re-signed journeyman quarterback Todd Bouman in the offseason, and reportedly brought in Buffalo quarterback Drew Willy as an undrafted free agent, though the team cannot confirm its undrafted free agents until next week.
Beck will reportedly take his physical on Monday before officially being signed. Aside from reuniting with Cameron, he would also be playing again with tight end **Todd Heap**, who he played with in high school at Mountain View Toro in Mesa, Arizona.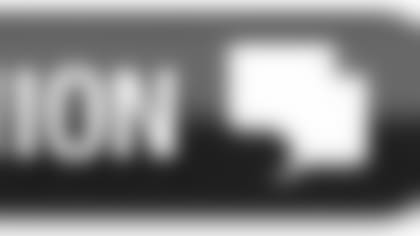 Watch John Beck's signature play against Utah while he played for BYU: