The Ravens fell to 3-2 on the season Sunday after a 20-13 loss to the Colts in Indianapolis.
It was an up-and-down game for Baltimore, as the Ravens forced four turnovers but were unable to capitalize on opportunities to come away with the win on the road.
Here's a look back at some of the key plays of the game, and what else you might have missed from the matchup (mobile users tap "View in browser" to view the film screen grabs):
All of these plays were viewed using NFL Game Rewind, which is available for fans to purchase.
Upshaw's Impressive Versatility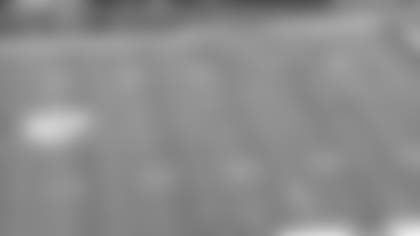 The outside linebacker is known as an edge setter for the Ravens, and the 272-pound defender can also make plays in space. He shows off his athleticism here by dropping into coverage and then bringing down former Alabama teammate Trent Richardson on a screen pass in the flat. Richardson had plenty of running room in front of him if he could have made Upshaw miss, but the Ravens defender stopped him for no gain.
Mosley Blew Up Fourth Down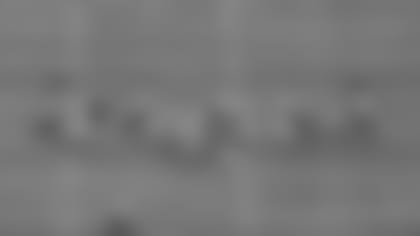 The Ravens forced a turnover on downs on the Colts' first possession when Indianapolis went for it on fourth-and-inches. Linebacker C.J. Mosley was the reason for the stop. The rookie took on a pair of blockers – left tackle Jamon Meredith and tight end Jack Doyle – and broke through the double team to stop running back Ahmad Bradshaw for no gain.
Mosley With Full Head of Steam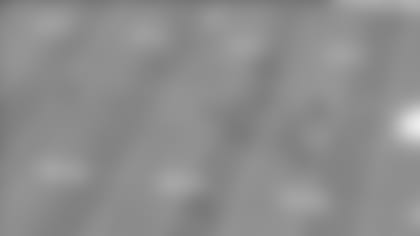 Mosley delivered a crushing hit when he forced quarterback Andrew Luck's first interception of the game. This frame shows that the linebacker had a 9-yard running start as he ran through the offensive line on a delayed blitz to hit Luck. The hit forced an errant throw by Luck, which ended up in the hands of defensive tackle Haloti Ngata.
Heavy Rotation of Safeties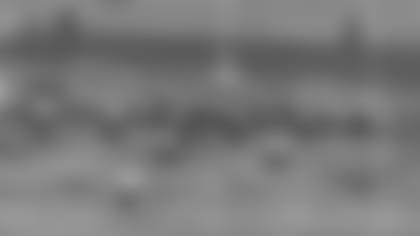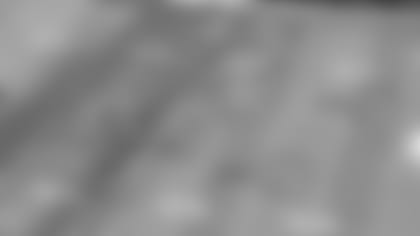 Defensive Coordinator Dean Pees has been creative with his configurations in the secondary this season. He used a heavy rotation of safeties Sunday, as Matt Elam, Darian Stewart, Terrence Brooks, Brynden Trawick and Jeromy Miles all saw defensive snaps.
The first image shows Trawick and Miles on the field when the Colts are in a typical running formation, and then Brooks and Stewart are playing deep when the Colts have four receivers split wide.
McPhee Busts Through Three Blockers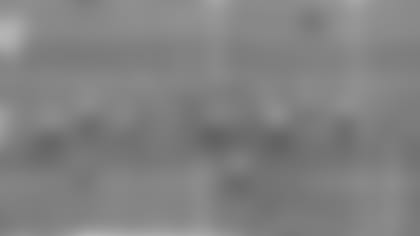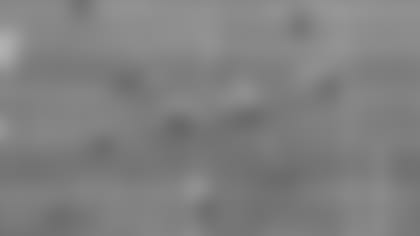 Outside linebacker Pernell McPhee has arguably been the Ravens' best pass rusher this season, and this play shows exactly why. He lines up between the center and the guard in an upright stance, and he quickly slides to the left and shakes off the guard. He then runs by the guard and the running back in the backfield to bring down Luck for a sack. The Colts had three blockers get their hands on McPhee, and he ran by all of them.
Flacco Had Open Space On Interception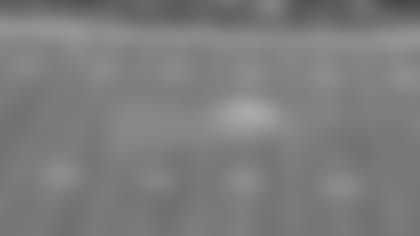 The Ravens had three turnovers on the day, including an interception by quarterback Joe Flacco. The pass was intended for wide receiver Torrey Smith, and the still frame shows that he had some room on cornerback Vontae Davis. "It was a bad ball and I threw it behind of where I should have been throwing it," Flacco said after the game. "If I would have led him a little bit, I don't know if it would have been a completion or not but it definitely wouldn't have been an interception."
Ravens Had Look They Wanted On Fourth Down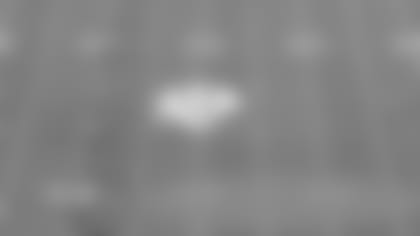 Baltimore's comeback bid fell short in the fourth quarter when Flacco's pass on fourth-and-three intended for wide receiver Torrey Smith fell incomplete. The play was a difficult one to complete, but Flacco took a chance because the Colts gave the Ravens a look they wanted to get with just 36 seconds left on the clock. Cornerback Greg Toler pressed Smith at the line of scrimmage in one-on-one coverage, leaving open space down the sideline for a potential big play.
"If they wanted to play man or if they wanted to give us a shot, we had to take it," Flacco said. "At that point in the game, you are really looking to get a shot like that and take it. It's not necessarily we have to convert the fourth down, but if we converted that we still had to get to a point where they would allow us to take some kind of shot so that was just as good of a chance as ever and we just didn't make the play."