Charm City Match | Baltimore Ravens – baltimoreravens.com
The English Premier League returns to Baltimore this summer when Arsenal and Everton square off in The Charm City Match at M&T Bank Stadium at 7 p.m. on Saturday, July 16!
Tickets are available for purchase through TicketMaster. For groups of 15 or more, call 410-261-RAVE for special group pricing.
"We are thrilled to host the Charm City Match and to bring Arsenal and Everton to M&T Bank Stadium," Baltimore Ravens President Sashi Brown stated. "Our city and region have a proven passion for soccer, and the English Premier League is world class."
Baltimore last played host to the English Premier League a decade ago when Liverpool and Tottenham faced off at M&T Bank Stadium during the summer of 2012. Other past notable friendlies at the stadium included Chelsea vs. AC Milan in 2009 and Manchester City vs. Inter Milan in 2010.
Gameday Activities
Game Sponsor: Frank's RedHot
Pregame Ceremonies: Be in your seats by 6:30 P.M.
National Anthem performed by: Jami Saval
Flyover: Four (4) A-10s from the Maryland National Guard
Special Recognitions:
Football for Peace: Football for Peace is uniquely combining soccer and football to advance a new era of peace and prosperity for communities across the U.S.A. The global charity is launching right here in the heart of Maryland, Baltimore, to advocate and build frameworks through sports around issues on equality, water sustainability, wellbeing, education and the environment. Their vision is to use football in all its forms to enable an inclusive, sustainable, and resilient future for young people and the planet.
Fan Activations:
Everton FC – Section 121 (Sign-up for a chance to win autographed jerseys from Ravens Kicker, Justin Tucker, and Everton Goalkeeper, Jordan Pickford!)
DC United – Section 105 (Group Sales information for upcoming matches and Enter-to-Win contests)
MD Air National Guard – Section 105 (MD Air National Guard giveaways and recruitment information)
Jersey Colors: Arsenal – Red, Everton – Blue
Arsenal Supporter Area: Southwest Bench
Everton Supporter Area: Southeast Bench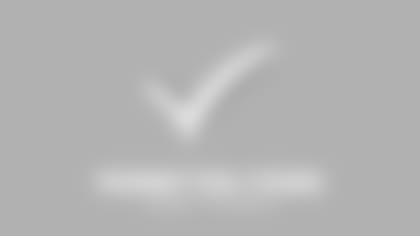 Bags that are clear plastic, vinyl, or PVC and do not exceed 12" x 6" x 12". The bags may be handcarried or have a shoulder strap. (Officially licensed NFL team logo clear plastic tote bag measuring 12" x 6" x 12" will be available through club merchandise outlets).
One Gallon clear plastic freezer bag (Ziploc bag or similar)
Blankets, tarps, coats/jackets, binoculars
Seat cushions without a back, zipper, or pocket are allowed as well as inflatable seat cushions.
Small clutch bags/belt bags are allowed but should not exceed 4.5" x 6.5" , with or without a handle or strap. These can be carried separately or within a clear plastic bag. An exception may be made for medically necessary items after proper inspection at a gate designated for this purpose.
Food is allowed to be brought in a clear plastic bag
iPads & tablets
Battery heated clothing with battery removed/visible for inspection
Thank you for your understanding and cooperation in helping to make our stadium safe.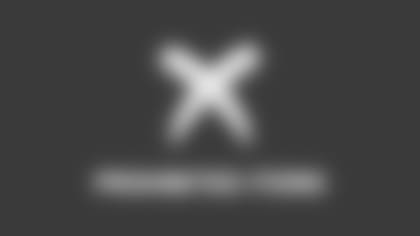 Air horns or horns of any kind
Artificial noise makers
Backpacks
Beverages
Binocular/Camera cases
Bottles (plastic or glass)
Camera tripods and monopods
Cans
Clothing with profanity, political messages, or any offensive language/messages
Containers/Flasks
Coolers/ Thermoses
Cowbells
Electronic Cigarettes
Flag/banner poles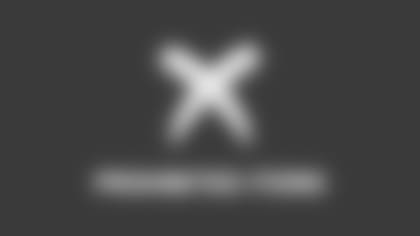 Footballs or balls of any kind
Grocery-type bags
Hard Foam Beverage Holders/Hand
Hoverboards
Laser pointers/pens
Purses larger than 4.5" x 6.5", with or without a strap
Plastic grocery bags
Plastic Ziploc-style bags that are larger than one-gallon sized
Seat Cushions with a back, pocket, zipper, or with a foam core thicker than 1"
Selfie sticks
Tote bags
Umbrellas
Video cameras
Weapons or dangerous objects
Whistles
Parking, Traffic, and Light Rail Information
Traffic Notice: Use Exit 53 I-395 to avoid delays on B/W Pkwy 295.
Light Rail Information: https://www.mta.maryland.gov/
To avoid delays, we strongly suggest that parking be purchased in advance.
Purchase Advanced Parking Below
M&T Bank Stadium is Cashless
M&T Bank Stadium will be cashless for food, beverage, and retail purchases. The Ravens accept Visa, the preferred card of the Baltimore Ravens, and other products including Amex and MasterCard. Google Pay and Apple Pay will also be accepted. Reverse ATMs are located on the Lower Level (sections 117 & 146), Club Level (section 250) and Upper Level (sections 502 & 529)
All Tickets Are Mobile: Be Ready For Match Day Before You Get To The Stadium
Please review the information below on how to manage your secure digital tickets. Also feel free to give us a call at 410-261-RAVE (7283) if you have questions.
TIPS TO BE READY FOR MATCH DAY
Download the Ticketmaster App to your smartphone
Use the e-mail address and password for your Ticketmaster account
Make sure your phone is adequately charged 
Pull up your tickets before leaving to approach the security area and gates
View the Ravens Digital Tickets Page for more information on your digital tickets, tutorial videos and information on how to send tickets. Please be mindful that instead of the Ravens app, you need to be using the Ticketmaster app.
IMPORTANT: Please make sure your iOS (or Android OS) operating system and Ticketmaster App are running off of the most up-to-date versions if you are having any issues accessing your tickets.   
Parking passes can also be found digitally, you can scan the barcode at the lot upon arrival OR print your parking pass as a PDF.
If you have any questions, please call the ticket office at 410-261-RAVE (7283).
RE-ENTRY IS NOT PERMITTED
Food/Beverage & Retail Locations
*Subject to change
Ravens Team Stores: Sections 113, 126, 140, 153, 203, 226, 501, 526
Lower Concourse:
Stands: 101,103, 109, 115, 119, 123, 129, 130, 134, 142, 146, 150, 152
Bars: 134, 126, 146
Liquor Portables: 109, 119, 139, and 146
Beer Portables: 100, 101, 105, 109, 112, 121, 132, 135, 138, 144, 148, 152, and 153
Food Portables: 102, 103, 119, 123, 126, 134, 140, and 148
Club Level:
Stands: 206, 225, 229 and 248
Bars: 201, 253, 222, 232
Action Stations: 253, 222 and 232
Food Portables: 219, 247, and 224
Upper Concourse:
Stands: 501, 505, 549, 552; 522, 525, 531, 532
Liquor Portables: 503, 529
Beer Portables: 524, 526, 550, 552
Food Portables: 500 and 525
Don't Forget The Bag Policy
In order to provide a safer environment for the public and significantly expedite guest entry into the stadium, M&T Bank Stadium follows the NFL Clear Bag Policy. Only the following types of bags are allowed:
Bags that are clear plastic, vinyl, or PVC and do not exceed 12" x 6" x 12"
One gallon clear plastic freezer bag (Ziploc bag or similar)
Small clutch bag approximately the size of a hand, with or without a handle or strap.
Smoking Policy
M&T Bank Stadium is a smoke-free facility as required by Maryland State Law. There are no designated smoking areas inside M&T Bank Stadium. Designated smoking areas are located just outside of Gates A, B, C and D and are available after kickoff. This policy also applies to electronic cigarettes or any alternative smoking product – they are not permitted. Guests who fail to comply with this policy may be ejected from the stadium. Thank you for your attention and consideration to this policy.
Got a Question? Ask our FlockBot
Our virtual assistant, the FlockBot, is available 24x7 to provide answers to questions about digital tickets and the stadium (It's like Siri or Alexa for Ravens info!) On gamedays inside M&T Bank Stadium, the FlockBot can help you find food or drink options that are closest to your seat. Access FlockBot in the Ravens Mobile app or at baltimoreravens.com/flockbot to begin chatting.