Marching Ravens Staff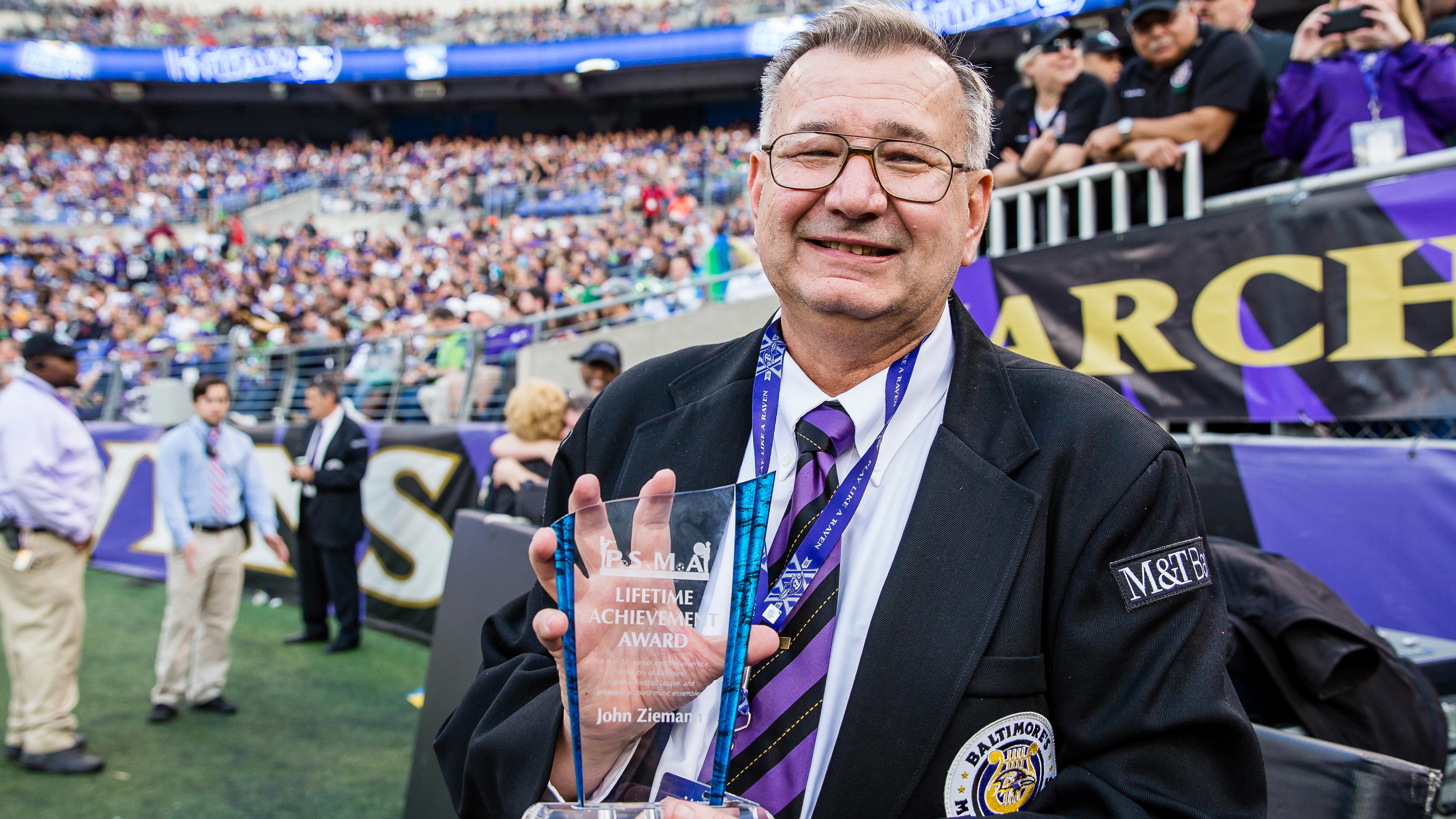 President: John Ziemann
John joined the original Baltimore Colts' Band as a member of the percussion section in 1962. From that date until 1984, he performed many duties for the band including Music Librarian, Property Manager, Percussion Instructor and Public Relations Director, then in 1984 he was named Band President.
John led the band on a mission to stay together until the NFL returned to Baltimore. In that time, The Colts' Band performed at 30 NFL games, The Pro-Football Hall of Fame parade and game, the Philadelphia Thanksgiving Day parade and was known throughout the nation as "Baltimore's Pro-Football Musical Ambassadors". The band played a major part in keeping the spirit for Pro-Football alive plus restoring the NFL back to Baltimore and fighting for the new stadium complex at Camden Yards. Under his leadership, the Marching Ravens preformed at the 54th Presidential Inauguration for President George W. Bush, the 2007 Macy's Thanksgiving Day Parade, and performances with the Baltimore Symphony Orchestra.
Ziemann was featured in the ESPN 30 for 30 series "The Band That Wouldn't Die" directed and produced by Academy Award winning Director Barry Levinson telling the story worldwide of the Baltimore Colt's Marching Band's mission to return pro-football back to Baltimore and their transformation from the Colt's Band info Baltimore's Marching Ravens.
In 1971, John married Charlene Wills (a former Baltimore Colts Cheerleader and Ravens Flagline Director). John and Charlene are the proud parents of two sons, Christopher and Patrick who both have served as members of the band.
For 35 years, John worked as a studio technician at WMAR-TV in Baltimore and in addition to his status with the Marching Ravens; he served as the Deputy Director for the Babe Ruth Birthplace and Museum.
His musical experience was achieved through Junior and Senior Drum and Bugle Corps. He is an honorary member of the Kappa Kappa Psi National Band Fraternity and has received such honors as the "Eddie Award" from the Ed Block Courage Award Foundation. John has also had the honor of being featured in many sports videos and books plus historical research books along with videos. The latest is a book "The Golden Arm Gentleman" by D.P. Smith, with excerpts pertaining to the thirty-eight year friendship between Ziemann and Baltimore Colts Quarterback John Unitas.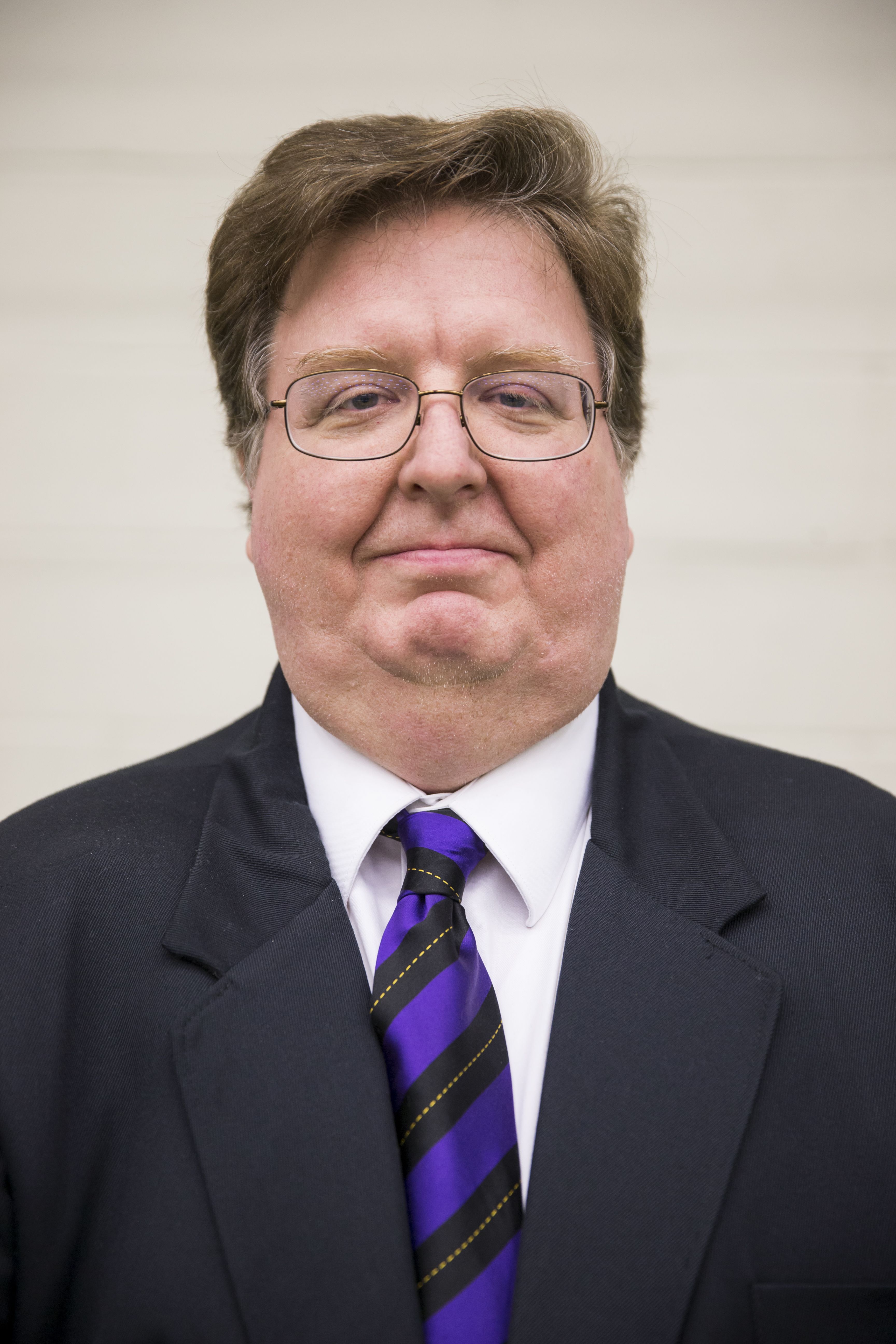 Vice President: Peter Zirpolo
Pete Zirpolo, originally from Port Washington, Long Island, New York, joined the band by accident after his wife, one of his sons and daughter went to the Inner Harbor and saw Tuba Christmas. Pete got on the phone and spoke with John Ziemann, the band President, and the rest is history. Pete and his three children joined the Marching Ravens at the end of the 2003 season. 
Pete was asked after just one game to join the sousaphone section for the beginning of the 2004 season. In 2005, he became the Assistant Section Leader of the sousaphones. His leadership was seen right away and the section nick-named him "Mama Pete" and the "Den Mother." Pete was then asked by the Band President John Ziemann to be become Vice President of the Marching Ravens in 2013. 
Since becoming Vice-President in 2013 he has help with all aspects of the Marching Ravens. His leadership along with the other Staff members have help form the band you see today. He takes immense pride in mentoring and collaborating with each member to solve any issue that they may have, 
Pete started his music career early. He has been playing drums since the fourth grade. He was in both the marching and concert bands in his junior high and high schools, and he was drum captain his senior year of high school. Pete has performed at several venues with his high school marching and concert bands, including Disney World, Madison Square Garden, Sea World, and Boston Garden. More recently, Pete was a band parent volunteer at Maryland's Parkville High School for his children's marching band while they attended high school. All at the same time being a Cub and Boy Scout Leader for a cub pack and Troop in the Towson area. 
For 14 years, Pete was the EDI and First Pass Rate Analyst for Johns Hopkins HealthCare LLC. Before that, Pete was running data centers for companies in the New York area. Pete was married to his wife, Diane, for over 35 years until her death in 2022, together they raised three children, who have all been in the band. 
Pete worked for Apprio for 4 years as Project Manager for a Government contract that helps with Natural disasters. This contract was for ensuring that when there was a Flood, Hurricane, Wildfire or Covid the resources were available at any time. 
Pete now works as a Senior Project Manager for a Global Marketing and Advertising agency. In his current role he works on several projects which include Global transformation along with Payroll migrations and Data Warehouse implementations.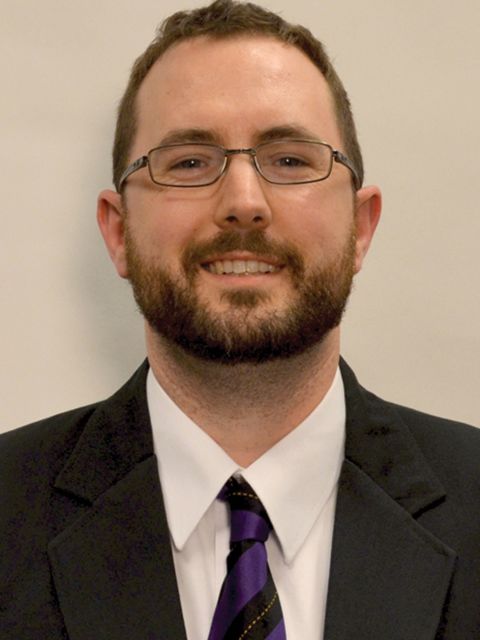 Music Director: Daniel Fake
Dan Fake is a middle music teacher in Spring Grove, Pennsylvania. After earning his bachelor's in music education from Indiana University of Pennsylvania he began his teaching career with Baltimore County as a 6th grade chorus and general music teacher and the next year he moved to orchestra. He joined the faculty in Spring Grove as the middle school general music teacher and choral director. He also worked with the high school marching band, as well as becoming the director for a few years.  
As a middle school teacher, Mr. Fake's ensembles have participated annually in several PMEA and ACDA festivals, perform frequently in the community, and have traveled to perform at the state capitol on occasion. He earned his master's in music education from Towson University.  
Mr. Fake has been a member of the Marching Ravens since 2004. Beginning as a saxophonist he worked through the ranks to become section leader, assistant drill instructor, drill designer, drill instructor, music arranger, assistant music director, and director. During this time, the Marching Ravens have streamlined the processes for auditions and leadership selection, reimagined the game day experience for our fans, and developed a pregame field show that follows the traditions of all great marching bands - being unique to your team, the Ravens.