Ravens Coach of the Week | Baltimore Ravens - baltimoreravens.com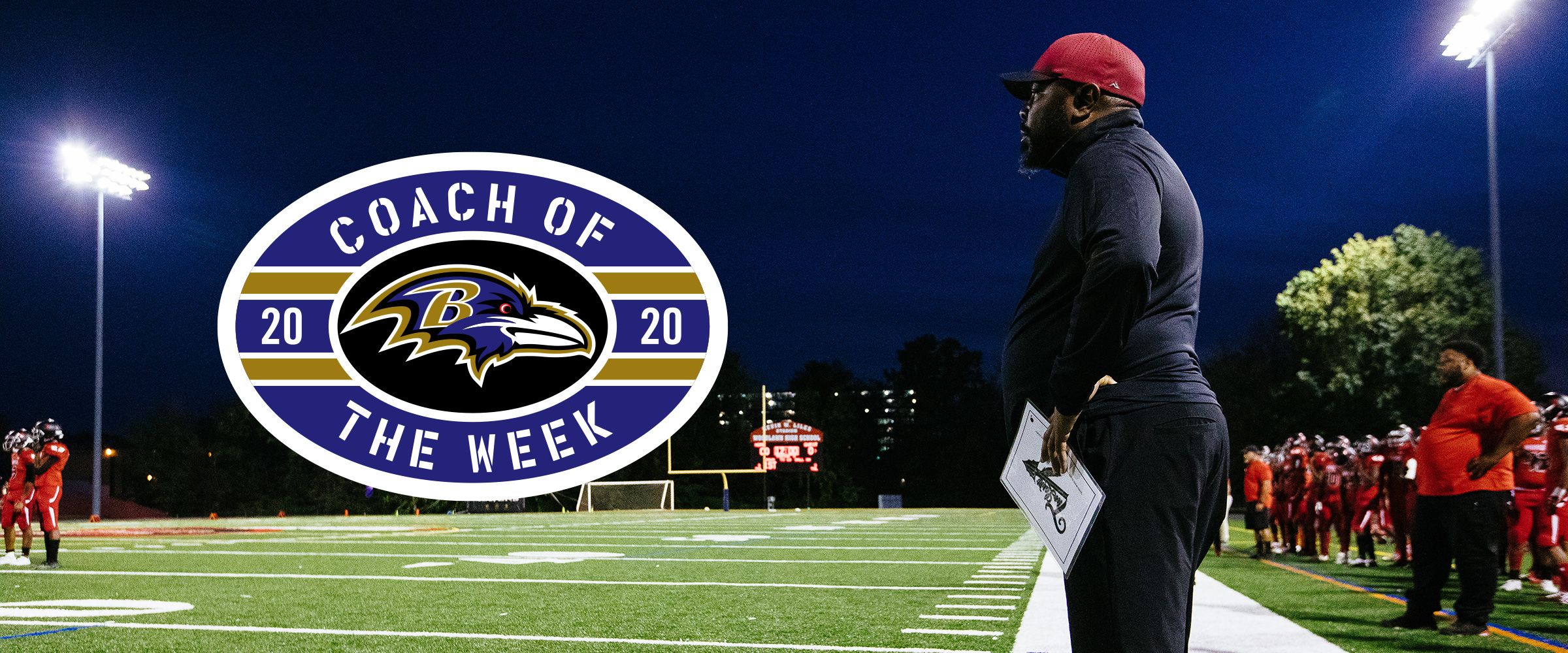 2020 Baltimore Ravens Coach of the Week
For 12 weeks during the 2020 NFL season, the Baltimore Ravens will recognize two Maryland high school football coaches as their Ravens High School Coaches of the Week.
With the postponement of high school football in the state during Fall 2020 due to COVID-19, winners will be selected based on impactful work they perform off the field with their team, and each recipient will receive a $500 donation to their athletic department along with an award from Ravens head coach John Harbaugh. The Ravens will work with supervisors of athletics in each Maryland county to identify honorees.
This season marks the 24th year of this program that celebrates the significant influence coaches have on their student-athletes. In previous seasons, 10 coaches were recognized annually for their accomplishments both on-the-field and off.   
In total 24 coaches will be recognized through this platform in 2020, and the Coaches of the Week will be announced weekly via Twitter through @RavensCommunity.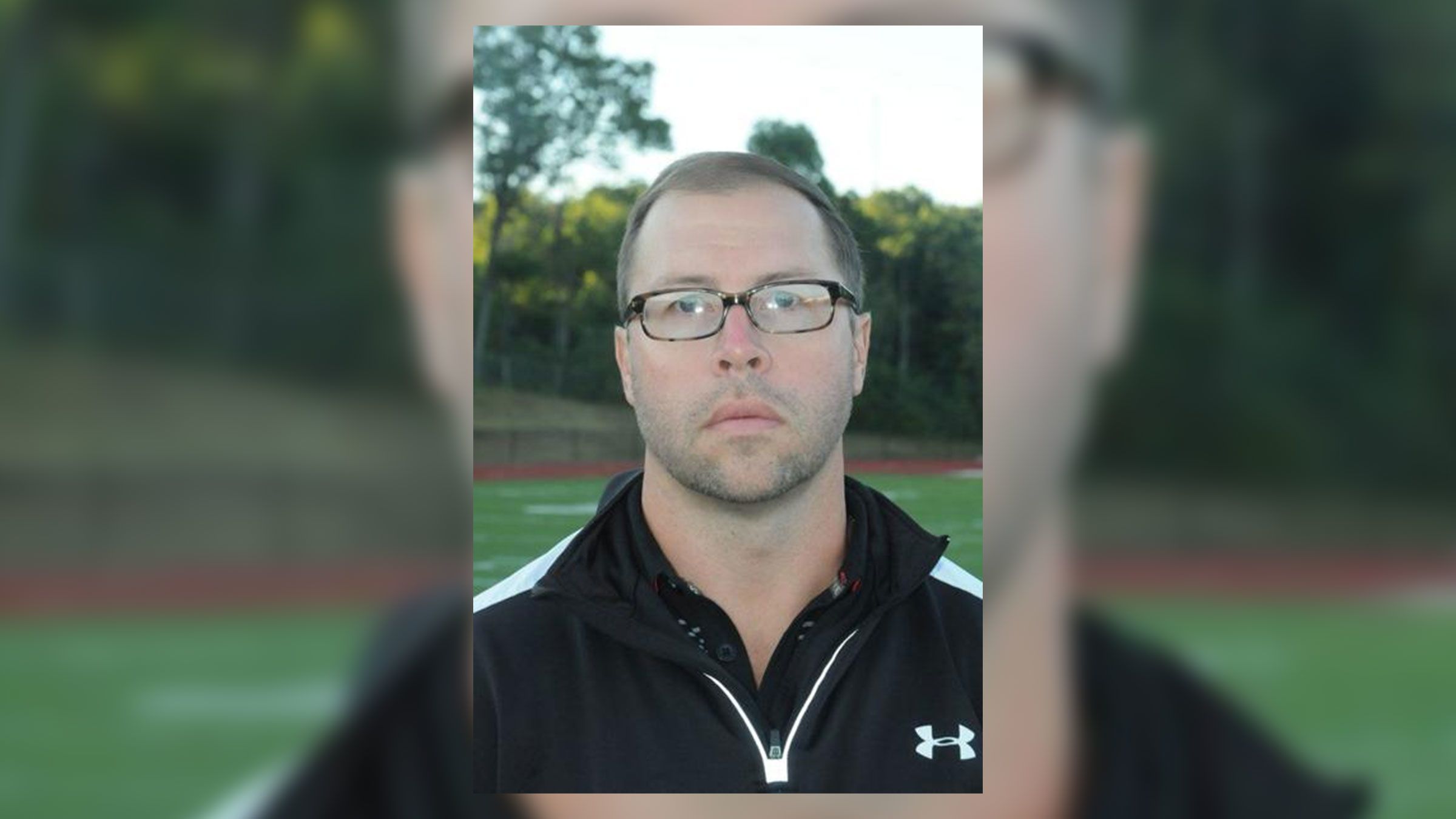 Ryan Patterson - Mountain Ridge High School (Allegany County)
Mountain Ridge High School football coach, Ryan Patterson, has led the Miners through a COVID lockdown, their return to the field and now back to lockdown yet again following a reinstitution of pandemic protocols in Allegany County. The fifth-year head coach was able to play one game with his team this fall before having to revert to virtual programming for the remainder of 2020. Through the turbulence, Patterson's fire to coach and teach student-athletes has been reignited seeing the resiliency of his players. From his post in Frostburg, MD, the Miners boss has added to his coaching toolkit through participation in learning opportunities hosted by the football programs at Penn State University and the University of North Carolina, as well as investing in bodyweight-only workout programs for his students-athletes to complete while homebound. Mountain Ridge plans to play games again this school year with action set for February 2021.
Matt Feeney - Elkton High School (Cecil County)
As the head football coach at Elkton High School, Matt Feeney is committed to improving his student-athletes on and off the field. During the COVID pandemic, the seventh-year head coach designed a points-based home workout program for his student-athletes to compete against each other through daily fitness challenges while working to stay in shape for the upcoming season. When virus restrictions eased in Cecil County and opportunities for the Elks to safely return to the field were available, they participated in 7-on-7 tournaments, flag football games and an inter-county scrimmage. Understanding his calling as a coach to be molding young people as they prepare for life after high school sports, Feeney complimented his football development programs by ensuring all his players received communications from he and his assistants to talk one-on-one about non-football related matters as well. Through their head coach's dedication, Elkton is primed to begin their season in 2021.