Baltimore Ravens RISE High School Football Showdown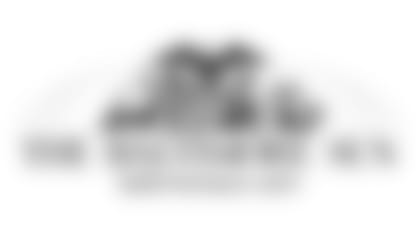 Ravens RISE High School Football Showdown
The Baltimore Ravens and The Baltimore Sun are teaming up again to present the Ravens RISE High School Football Showdown. After a year off in 2020 due to COVID cancellations, we are ready to bring this event back to our local community and student-athletes!
Over the course of this 5-game campaign running from September through October, the Showdown will begin in Howard County and make stops around the area before ending in our backyard of Baltimore County. The games featured in this program will be determined by you based on vote totals in weekly polls.
To be included in your county's specified polling week, games must be scheduled between schools in the same conference and scheduled to be played on the Friday night during your assigned week. Schools playing opponents not in their conference and/or scheduled for Thursday or Saturday kickoffs are not eligible for this promotion in 2021.
The five Showdown Games for 2021 Will Receive the Following: Ravens Players
Attendance by a current or former Ravens player to give a pregame pep talk to each team, administer the coin-toss before kickoff and mingle with fans around the field. Monetary Donations
$1,500 donations will be awarded to the athletic department of each school participating in a Showdown game. Giveaways
Student-athletes participating in a Showdown game will receive Ravens and Showdown apparel items pieces that can be used in the game. (i.e. – compression shirts, socks, headbands) Fans in attendance will also be able to receive Ravens items to wear and collect. Entertainment
Ravens Cheerleaders, Poe and Baltimore's Marching Ravens will all be in attendance to hype the game day crowd. Additionally, each team will be introduced onto the field through the Ravens pregame introduction smoke and pyrotechnics. Media Coverage
Game day coverage in The Baltimore Sun to include a game recap and photo gallery.
2021 Showdown Game Information
Week 1 – Howard County – Gameday: September 17 - Long Reach @ Mt. Hebron
Week 2 – Carroll/Harford County – Gameday: October 1 - Manchester Valley @ Westminster
Week 3 – Baltimore City – Gameday: October 8 - Baltimore City College @ Frederick Douglass
Week 4 – Anne Arundel County – Gameday: October 15 - Severna Park at Broadneck
Week 5 – Baltimore County – Gameday: October 22 - Parkville at Perry Hall