For every home game at M&T Bank Stadium, a member of the public relations team writes a feature story on a Ravens player for the gameday program. Cornerback Lardarius Webb is featured in the 49ers vs. Ravens program.
Lardarius Webb measures strength by adversity overcome.
The tenacity he carries with this humbling conviction stems from a pair of season-ending injuries sustained early in his career. Following an impressive start to his 2009 rookie campaign as a stout return specialist, Webb ruptured his left anterior cruciate ligament (ACL), stripping the Baltimore Ravens of his impactful presence during the playoffs. Then, after signing a five-year contract, Webb's 2012 season abruptly ended with a right ACL tear, this time barring him from participating in the Ravens' historic postseason run to Super Bowl XLVII.
Webb matured mightily as a person and professional athlete when he realized the uncertainty surrounding an NFL player's career. Deflecting the despair, Webb simply maintained the vision he set for himself when he first entered the league. He wanted to last. He wanted to succeed. And, in what he described as the "lowest point" of his life, Webb managed to discover and ignite an inherent ability to lead in his own way, instilling an echoing reminder of the necessity to persevere.
"It's made me tough," Webb said about his battles with injuries. "It's made me humble. It's made me want it more.
"When a bump or a curve comes in the road, you don't stop there.
"You have to keep fighting and keep pushing, because you never know what's in front of you. I didn't fully grasp that before I went through what I've been through in my career."
The 28-year-old cornerback's misfortunes remain a silhouette of the past, where he certainly intends to keep them. But the personal growth achieved during that period, along with the innate desire to prove his worth in Baltimore, persisted. In many ways, Webb's transformation from rising star to valiant veteran happened overnight, and, as a result, he became an ideal candidate for an elevated role in the Ravens' locker room.
A Leader Sprouted From The Turf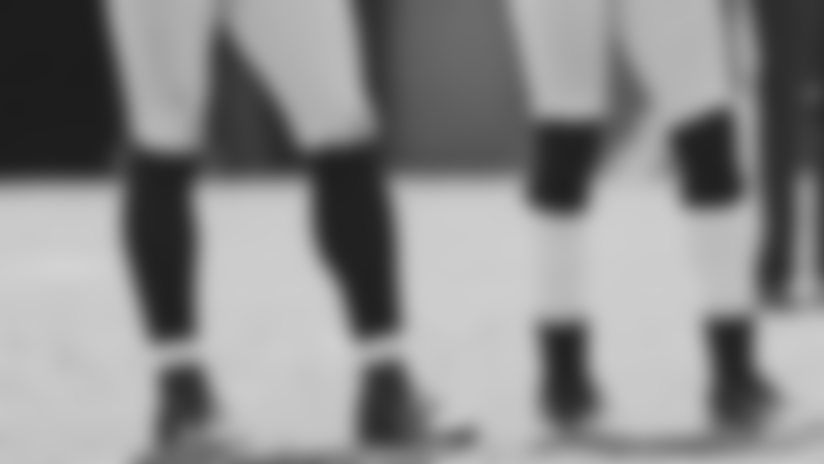 Leading comes with ease for the former third-round pick out of Nicholls State. Webb, a highly-respected teammate whose values parallel the organization's tall standards of work ethic and accountability, believes the role naturally fits him. He reciprocates the vote of confidence given to him by looking out for others and prioritizing the betterment of the team. A born torchbearer, Webb also promotes transparency in the locker room so that younger players, for example, don't hesitate to approach him.
"I want to be there for those guys when they need me," Webb stated. "I understand how mentally hard this game can be on a person. I know that they have that skill, that ability, and when I see that ability, I want them to realize it."
Webb can evaluate situations with striking ability. It allows him to feel the team's pulse on a daily basis, and he relies greatly upon the benefits of camaraderie. For an individual whose setbacks challenged the brawn of his emotions on every level, Webb understands the mindset needed to drive himself and others toward success.
"I get myself comfortable with the young guys and make sure they're comfortable with me," he said after admitting the reluctance he felt around veterans as a rookie. "I try to associate with them and make it so when they do have a problem, they're able to come up to me and talk to me about anything. With football, everybody isn't going to have a good day every day. That's when you have to pick through the guys and see what's going on around you. I don't just push the young guys – I push everybody to get the most out of the day."
Webb's tempered approach in protecting and guiding his teammates branches from an acclaimed lineage of Ravens leadership figures. His commitment to excellence both on and off the field closely resembles the grit and focus of his longtime friend, mentor and former teammate Ed Reed, who contributed significantly to Webb's headway in the NFL. Though he won't claim any comparisons, the influences of other players like Ray Lewis and Terrell Suggs also remain undeniably imperative to Webb's development as a leader.
Even more so, they all helped inspire the framework of his most coveted career objectives, with the emphasis laying heavily on complete dedication.
"I saw how they got on guys, uplifted guys and spoke to them one-on-one," he explained. "I saw how they loved the game. With loving the game, I saw how they studied and prepared for the game, how they practiced and how they went to meetings. I paid attention to those things with Ed, Ray and Terrell and realized this is how you be a professional, and I bring that to work every day. They didn't just show up to work. They came ready to make us a better team."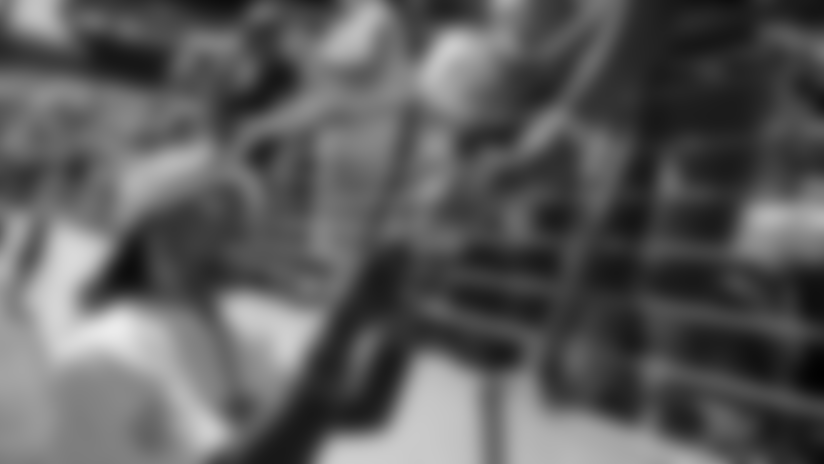 By seizing opportunities, rising from the depths of the indefinite and gripping the reins of a commanding secondary unit, Webb's desire to learn from others as well as his own experiences distinguishes the journey of a player unwilling to settle for anything less than the best. To him, "the best never quits." A leader does not quit.
"I'm able to go through life better because I've been through those tough times on the football field," he affirmed, recalling the anxiety of an unknown future after his second knee injury.
And while he stands on that field, his teammates proceed to run out of the tunnel and join him. They continue to inspire him as much as he inspires them, and together, that Ravens brotherhood holds the key to something Webb yearns for more than anything in his career.
"I want to play in the Super Bowl," Webb stated, with spikes of optimism consuming his tone of voice. "I just want to be on the field and win a Super Bowl. That's my motivation. I have to play in that game, and I'm going to keep working until I do, or I don't. Only God knows, but I'll keep fighting."