The Ravens veteran wide receiver was selected by his teammates for the award.
Ravens wide receiver Anquan Boldin has been named the team's recipient of the 2012 Walter Payton Man of the Year Award, which recognizes players for outstanding community service work.
"It's an award for who you are as a player, beyond what you accomplish on the field," Head Coach John Harbaugh said. "It's what you do in the offseason, what do in the community, how hard you work, all the things it takes  to be great, which epitomizes Anquan Boldin."
Boldin is highly involved in the community, through his foundation and his work with the humanitarian group OXFAM, which is a global initiative to end poverty.
As part of his charitable work, Boldin took a trip to Africa this offseason with former Cardinals teammate Larry Fitzgerald to build houses and bring attention to the ongoing drought in the country. The trip was a powerful experience for Boldin.
"It meant a lot for me," Boldin said. "Being from America, we're spoiled. I got a chance to see first-hand the struggles of a lot of people in Africa. I thought that I had it hard growing up, but in no way compared to what they're going through did I struggle at all. Going over there and experiencing it for myself allowed me to see exactly how blessed I am."
Boldin, 32, is a 10-year veteran who has spent the last three seasons with the Ravens. He grew up in poverty in Pahokee, Fla., and that upbringing helped give Boldin a desire to impact the community.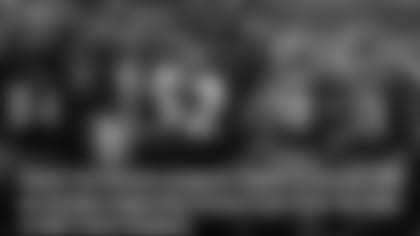 ](http://www.baltimoreravens.com/videos/videos/)"For me it's very important," he said. "It's who I am. When football fades, that's still a facet of my life that will be there. And for me I feel obligated. As a believer, I feel that it's my duty to give back. There's enough pain, disappointment and hurt in this world, and for me I would like others to experience the love of God and see smiles on people's faces."
All 32 teams select a recipient of the Walter Payton Man of the Year Award, and then the NFL selects an overall winner. Last season, Ravens center Matt Birk was the NFL's recipient of the award.
The NFL recipient will be announced during the week leading up to the Super Bowl.