One in eight Marylanders goes hungry.
September marks Hunger Action Month, an initiative established by Feeding America as a reminder to everyone that hunger exists worldwide, and in particular, affects our community. This program is a call to action for everyone to join their local food banks and help in the fight against hunger.
When it comes to food deprivation in our local communities, the numbers speak for themselves. Maryland is one of the wealthiest states in our nation, yet one in eight people are food insecure, meaning they do not know when or how their next meal will be provided. Even more staggering is the need for food assistance in Baltimore City and its surrounding counties.
In Maryland, more than 750,000 people suffer from food insecurity. Nearly half of that number (over 320,000, including 99,000 children) are accounted for in Baltimore City and Baltimore, Howard and Anne Arundel counties alone.
With these alarming numbers in our city and surrounding counties, homelessness takes the face of those who are hunger deprived. However, what we aren't as quick to consider is the rising need for food assistance among our children, seniors and working families.
"We are seeing more children, more seniors and more of the working poor go hungry," stated Joanna Warner, communications director for the Maryland Food Bank. "People with actual jobs go hungry because of so many different factors – underemployed, part-time jobs, wages are stagnant and in this area there is a rising cost of living. So, when you combine those factors, it is even tough for people with jobs to be able to survive, and they must make the choice to pay for medicine, utilities, rent or food. That is where the Maryland Food Bank comes in with our distribution partners to help give them food so that what limited resources they have can go towards other basic needs."
All of this comes as no shock to Ravens defensive tackle Brandon Williams. "I know what it's like to be hungry, open the fridge and there be nothing in there," explained Williams. "I feel for the kids who go to school and don't have money for lunch or come home on Friday, and then they don't eat until the next Monday when they finally get back to school. I definitely understand that and have a spot in my heart for those kids because I have been through it."
When asked how communities can help, Williams was quick to give advice: "Looking at me, you would never think that I didn't eat," said Williams. "You would think that I ate everything. So it's important to get over the stigma, have the conversation about hunger and realize how so many are affected.
"Anything you can do to help, maybe if you see a homeless person on the street, give them water, leftovers or some cash. You can hold food drives or make monetary and canned food donations to the Maryland Food Bank. How I see it is, I'm full, so why isn't this person full? Why do I have that choice and they don't?"
Annually, the Ravens provide financial support to the Maryland Food Bank through the team's food collection efforts. Over the past 20 seasons, the Ravens have raised nearly $550,000 and over 207,000 pounds of food, in addition to many other food distribution events. This season, fans have the opportunity to donate when the Ravens kick off their month-long food collection with the 20th annual Family Food & Funds Drive on Nov. 1 at M&T Bank Stadium when the team takes on the San Diego Chargers.
For more information and how you can "Be A Voice" for Hunger Action Month, please visit www.mdfoodbank.org.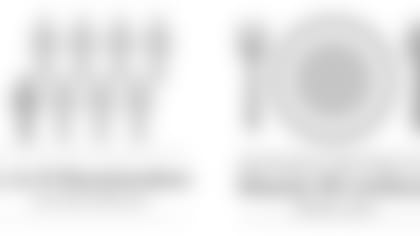 *Statistics and info graphics were drawn from the Maryland Food Bank