"Games like this are what you live for. It's all the hours, all the sacrifices – it's a chance to win the division and get into "The Dance." You hope and dream you get a game like this when you're getting up at 6 a.m. or 5 a.m., and you don't see your kids. It's for this chance, and it's all worth it. We'll be ready to roll. It's going to be amazing."
First place in the AFC North on the line.
Receiver Mike Wallace, a former Steeler, said this earlier this week: "It's all on the line. We wouldn't want it any other way. Winner take all, everybody show up. We'll show up."
ESPN's Jamison Hensley, who has covered the Ravens since 2000, proclaimed this Ravens/Steelers' matchup as the "biggest ever (in the rivalry) during the regular season."
Does it get any better than this? Can it be more exciting? Honestly, can it be more nerve wracking?
This is a baring of my soul, my heart. Sunday's game means so much to the Ravens.
The difference between being 9-6 instead of 8-7 by 8 p.m. Christmas night is huge. Making the playoffs in 2016 and not making it is massive.
Truthfully, our self-evaluation won't change much by the outcome of this huge showdown. We'll still have the same strengths and weaknesses many of you have recognized this season. We know we have issues. The media, the second-guessers, and some fans can point and have pointed out flaws. We know these problems, and we'll continue to work to fix them to make ourselves better.
Our business – our team – is not hidden. We're on full display 16 times a year in the regular season. We are exposed. We were flawed in 2000 and 2012 when we won Super Bowls. The current elite – the Cowboys, the Patriots, the Raiders – have problem areas, too.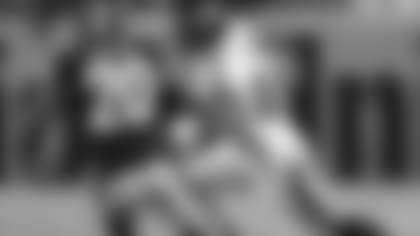 "Our fans hate them. Their fans hate us. It's a great divorce."
- Receiver Steve Smith Sr.
But, the nature of our profession is about "haves" and "have nots." Earn the playoffs, and you're a "have." Watch NFL games on TV from the comfort of your favorite chair that first full weekend in January, and you're a "have not."
Make the playoffs and trusting a 34-year-old six-time Pro Bowler named Terrell Suggs is smart. Signing players like Weddle and Wallace, drafting a left tackle with the sixth pick in the first round, relying on Elvis Dumervil, investing in Joe Flacco, depending on that 5-foot-9, 37-year-old warrior at wide receiver coming off an Achilles tear; drafting Breshad Perriman, firing Marc Trestman, giving the reins to the former Detroit Lions head coach, Marty Mornhinweg, hoping Jimmy Smith stays healthy – all of it – gets a thumb's up IF WE MAKE THE PLAYOFFS.
If we're holding that TV remote on Jan. 7 or 8, we're idiots. We're open to all of those willing to say they are smarter than Ozzie Newsome, Eric DeCosta, the owner, Dick Cass … and Harbs and Dean Pees, et al.
That's what we're dealing with. That's how my mind works. That's what makes it hard to sleep this week. It's what winning this game in Pittsburgh means. It can't be sugarcoated. That's what the head coach, assistant coaches, and all the players are fighting for on Sunday. We win, and you, the fans, get to puff out your chests a little. You get to harass the relative or friend who said the Ravens couldn't do it – or that person you know who loves the black and gold.
"When you dream of being in the NFL, you dream of going into hostile environments in high-pressure situations, where a lot is on the line, and people are into it. You picture going into a place and playing in front of 70,000 people that hate you. That is what makes it fun. You dream of those situations, being part of them, and coming through in the moment. There are not too many feelings in this world better than winning an NFL game. And, that gets amplified when you get to silence a crowd."
All of our energy, all of our intelligence, every ounce of power we have is focused on one thing – beat those Pittsburgh Steelers – that nasty group trying to break our hearts. The Steelers win, and all the commentators, the columnists, ESPN experts – they'll all shout out: the Ravens came up short, they were stupid. They were shortsighted. They FAILED!
That's how the pressure feels for me. I will hate it if we lose. This is what we do for a living. This is how we feed our families. Winning is how we keep our jobs and live happily ever after.
That's what rides on Sunday's visit to Heinz Field.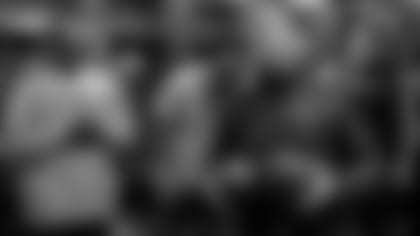 "How amazing is it that we get to do this for a living? How blessed are we?"
- Head Coach John Harbaugh
While many of you enjoy a Christmas morning with family and friends, waiting for us to come on TV later in the day, we'll be sitting in hotel rooms near the confluence of the Monongahela, Allegheny and Ohio rivers waiting for another Ravens-Steelers showdown.
The game will be a great event. For many of you, hearts will be pounding. Mine will, for sure.
And, you know what, I don't think we're idiots. I trust "Sizzle" and Steve Smith Sr. I know Joe will play well in that frenzied environment. He has done it before – often. (The last-minute, game-winning touchdowns to Torrey Smith and T.J. Houshmandzadeh immediately come to mind.) I will wait for "Renegade" and delight in our nonchalance to it.
I know that when the Steelers defense, boosted by that throng waving those damn yellow towels, tries to intimidate Marshal Yanda and Jeremy Zuttah and the rookies Ronnie Stanley and Kenneth Dixon, along with Wallace, Dennis Pitta and "Juice" [Kyle Juszczyk], we won't buckle. Harbs, the coordinators, the other assistants, we're ready for this.
It's likely to be close. The difference between having a chance in the Week 17 game in Cincinnati to make the playoffs for the seventh time in nine years and being out for the third time in four years since winning our last Super Bowl is gigantic. It's high pressure. It's visible to all of you.
I so want a fun flight home Sunday night. Would love to be fist-bumping and hugging Harbs, Oz, "Sizzle," Steve, Joe, Dennis, Breshad, Eric, Brandon [Williams] and the rest of the guys.
I believe we'll make you proud to be a Ravens' fan. We've won the last four against the Steelers, six of the past seven, including the last two at Heinz Field. Let's do it again!
Merry Christmas! May your Sunday be tinged with a robust Purple and Black by bedtime.
P.S. Here's a little Christmas cheer from the NFL Network's Pete Schrager, co-host of the morning show on the NFLN and a contributor to FOX Sports: (Pete picked us to win the Super Bowl midway through the 2012 season – and he was proved correct.)
"It may all come down to this, and I like the Ravens. If they can channel that 2012 magic, Baltimore can be that team no one wants to play in January. It has to start here. Win in Pittsburgh. Win in Cincinnati. Win in the wild-card round. Win on the round in the divisional round. Win on the road in the AFC Championship game. Finish the job in Houston. The challenge is out there, Ravens. Go get it. In a game of this magnitude, I'm taking the defense. And, head-to-head, it's been the Ravens who've had the better unit. The pick: Ravens 27, Steelers 23.