Intensity is not a virtuous trait. People who live with it lead. They do not follow. They are proud and vociferous, not meek and silent. Yet, it's still an admirable and desirable quality in the competitive world of sports.
Fundamental elements of the gridiron generate that vehemence.
Eleven men on one side fight and clash against 11 others in an attempt to capture one goal – a win. Leaders emerge on either side of the ball, and they take the emotions of energy, strength and passion to heart. They live and breathe enthusiasm and encourage others to follow their example.
Terrell Suggs
 is one of those men for the Baltimore Ravens. Every deed derived from his core values supports his drive for tenacity.
"It's ferocious," Suggs described of the emotions that he brings to the Ravens on gameday. "It's almost an aphrodisiac that gets you up and ready to go. It's overwhelming intensity. I like to bring it. This city feeds off intensity. I like being one of the guys on the defense that can bring it at a high max."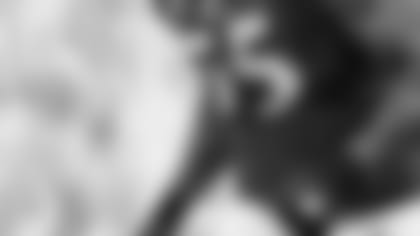 A shortage of intensity on a defense like the Ravens' is hard to come by, but Suggs, also known by the nickname "Sizzle," is an apparent spearhead of the movement.
He views M&T Bank Stadium as his Coliseum. The roar from the Ravens faithful who pack its stands Sunday after Sunday fuel his flame.
"Once you taste the glory, it's like Maximus from "Gladiator" when he hears the crowd," Suggs explained of his emotion. "It just makes him want to bring it more. That's how I use the crowd."
In ancient Rome, a gladiator's fate could often be decided by how well he played to the crowd and gained its favor.
It is certain that the Baltimore multitude loves and supports the 6-foot-3, 260-pound linebacker.
Player introductions at M&T Bank Stadium always electrify, but when Suggs strides onto the field and performs his trademark entrance, it jump-starts his intensity and the voltage rises even more. Anticipation builds to create an energy that is palpable. It is a feeling that somehow encompasses all senses.
Anyone in proximity to the stadium can hear the roar of the crowd. Anyone inside the stadium can see waves of purple and black moving as fans jump and cheer for their heroes. One can taste the excitement. Goose bumps appear up on arms as the volume of the crowd increases to deafening levels. If close enough to the field, the heat from the fire that rises and falls with the passing of each player's entrance can be felt. The smell the smoke mixed with the leathery, sweaty scent of football saturates the air.
Those flames ignite Sizzle's fire.
For his pre-game entrance, Suggs walks out of the tunnel with confidence. His purposeful steps lead to the end of the gauntlet where pillars of fire and smoke wait. Suggs squats down and then lifts his arms as if to raise the crowd's emotion to a new height. As he rises up, the fire follows on his command. And at that moment, even though it seems the fans at M&T Bank Stadium can't shout any louder, they do.
"I used to always just throw my hands up, and then I guess whoever controls the fire caught it," Suggs said. "It just worked itself out. It's awesome. The crowd loves it, and when I go out there and bring out the fire, I feel like I have all the power."
It's intense. And it signifies that Suggs and the Ravens are ready to play.
"I have fun at practice, I have fun in the locker room, but when I'm out there on the field at the stadium, I change. I turn into this person that all I want to do is hit people. So I have to say the intensity comes from my soul. It's who I am."
As a vocal leader of the defense, Suggs' expressions influence other players to approach the game with the same resolve.
"Sizzle is always in a good frame of mind when he's on the field because he is so intense," fellow linebacker Jarret Johnson said. "That drives everybody else. When you see a player who's like that, who's always going hard, hitting people, talking trash, dancing, doing all the things he does, it gets everybody else pretty hyped.
"For the most part, Suggs is pretty laidback off the field, but on the field he definitely flips a switch. He's got a ton of enthusiasm. He's very focused when he's on the field."
Intensity may not be a virtue, but it is a fundamental element of what it takes to Play Like a Raven.
"Physical, fast, violent. I think that's definitely what playing like a Raven is about on the defensive side of the ball," Suggs concluded. "Intensity, that defines it."
Just like intensity defines him.