The Odell Beckham Jr. signing was the news of the week, but there are other pressing matters with the NFL draft still less than two weeks away.
Here are my thoughts, all in 50 words or less:
The Ravens want to go into the draft with as few glaring needs as possible. Wide receiver has been addressed, at least for 2023. Cornerback remains the spot. The Ravens drafted a pair of fourth-round corners last year, so they don't need depth so much as a starter.
Baltimore could still sign a veteran (Rock Ya-Sin reportedly came for a visit about a month ago), which would ease the need for taking a cornerback with its first pick. The Ravens may have to create more cap space to do so, but I expect they're still in that market.
We all know the Ravens' track record of drafting first-round wide receivers. Cornerback is quite the opposite with Duane Starks, Chris McAlister, Jimmy Smith and Marlon Humphrey. It wouldn't be surprising if Joey Porter Jr., Deonte Banks, Emmanuel Forbes or DJ Turner were next on the list.
As others have said, the Ravens could very well still draft a first-round wide receiver despite the Beckham addition. It was notable, however, that Eric DeCosta said he views Beckham as a "great acquisition in the short term and hopefully the long term." This arrangement could be extended.
So what do the Ravens do if they don't pick a cornerback or wide receiver first? I would look to the defensive line, which is now without Calais Campbell and could be looking for a down-the-road replacement for Michael Pierce. Justin Madubuike is entering the final year of his contract.
Mel Kiper Jr. pointed to Clemson's Bryan Bresee as a prospect to watch. The Damascus, Md. product was the nation's top recruit in 2020. Injuries, including a kidney infection, and family challenges (the death of his sister) have brought major adversity and limited his production. But there's major upside.
Daniel Jeremiah told "The Lounge" he would eat a piece of paper if Eric DeCosta makes just five picks. DeCosta would surely like more picks, but this draft is generally regarded as weaker than recent ones and the Ravens have lots of young talent after heavy recent draft classes.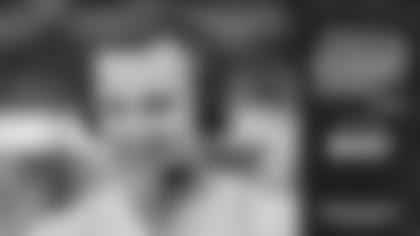 447: Daniel Jeremiah Joins The Lounge
NFL Network draft analyst Daniel Jeremiah joins Mink and Clifton Brown to talk about wide receivers and cornerbacks who make the most sense for Baltimore, plus other potential surprise picks.
DeCosta said at the pre-draft press conference that there's a possibility he could draft a quarterback in the first round. That being said, it seems to be a remote possibility. The Ravens have made it abundantly clear they want Jackson long-term and that would send a very different message.
A late-round quarterback, however, would not be a surprise as the Ravens shift to Todd Monken's offense. Georgia's Stetson Bennett has been widely buzzed about considering his connection to Monken, but Baltimore is surely evaluating all its options thoroughly, and there are some good ones.