Stories: Calm Through the Storm | Rice, Flacco Wrap Day 1 | Flacco Feeling Fine | Ravens Get Their ManTranscripts: Draft Wrap-Up Presser | Flacco Introductory Presser | Ravens Day 2 A.M. Presser | Flacco Conference CallBlogs: The Big Board | The Byrne Identity | Insight to the Limelight Round 7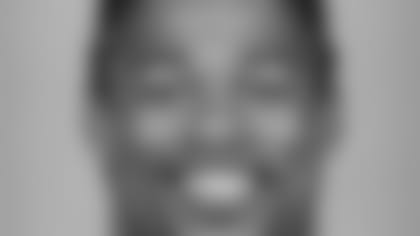 Pick 33 (240th) - ALLEN PATRICK, RB, Oklahoma**
The Ravens closed out their 2008 NFL Draft by selecting running back Allen Patrick out of Oklahoma.
Patrick, 6-foot-1, 200 pounds, transferred to Oklahoma after spending two seasons (2003-04) at Independence (Kans.) Community College. A broken fibula shelved him for the entire 2004 season.
Upon landing in Norman, Okla., Patrick briefly saw time at defensive back before making the switch to offense. As a senior in 2007, he started all 13 games and totaled 927 yards and eight touchdowns on 159 carries (5.8 average). He may not be the fastest back, but Patrick is a bruiser that is not afraid to pound it up the middle.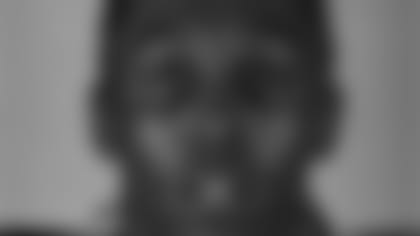 Pick 8 (215th) - JUSTIN HARPER, WR, Virginia Tech**
The Ravens added their second big wideout of the draft, selecting Virginia Tech receiver Justin Harper with the 215th-overall pick.
A larger target at 6-foot-3, 215 pounds, Harper was a downfield threat for the Hokies. Over his four-year career, Harper caught 83 passes for 1,338 yards and nine touchdowns, posting an impressive 16.1-yard average per reception.
Harper joins Marcus Smith of New Mexico, a fourth-round pick (106th overall), as the rookie receivers on the Ravens' roster.
Round 6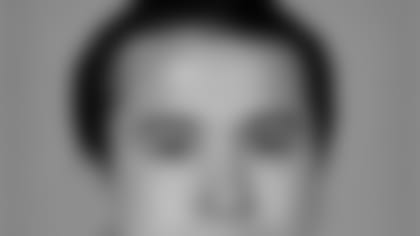 Pick 30 (206th) - HARUKI NAKAMURA, S, Cincinnati**
The Ravens selected Cincinnati safety Haruki Nakamura in the sixth round of the draft.
Nakamura, 5-foot-10, 205 pounds, is a solid tackler that can have an impact on special teams. Through slightly undersized, he was a three-year starter for the Bearcats, leading the team in tackles as a senior in 2007.
Round 4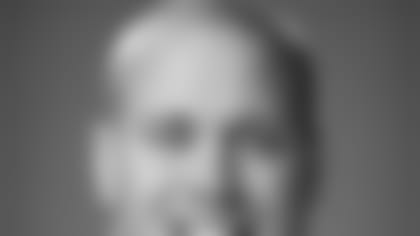 Pick 34 (133rd) - DAVE HALE, OT, Weber State**
The Ravens added more candidates to compete for a spot at tackle with Weber State's David Hale.
Hale, 6-foot-6, 314 pounds, is Baltimore's second selection from the Division I-AA ranks, with Delaware's Joe Flacco coming in the first round.
A tough, hard-working prospect, Hale is the type of player that will give his best effort on every snap. He logged 36 consecutive starts and was a fixture in Weber State's lineup as a right tackle.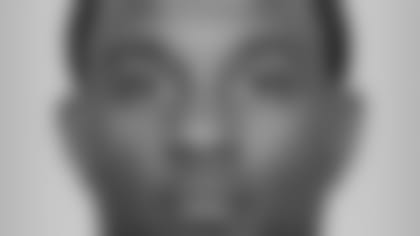 Pick 26 (125th) - Traded to Oakland Raiders forCB FABIAN WASHINGTON*.*
Washington was the Raiders' first-round pick in the 2005 draft (23rd overall). He started 28 of 45 games played in Oakland.
The Ravens acquired Washington for the 125th-overall selection. The former Nebraska star ran a 4.29 40-yard dash at the NFL Combine and was a former starter for Oakland. His best season came in 2006, when Washington had four interceptions and 11 passes defensed.
View Fabian Washington's Bio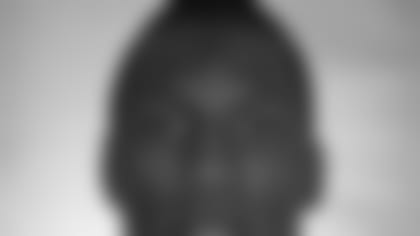 Pick 7 (106th) - MARCUS SMITH, WR, New Mexico
With the first of two fourth-round picks, the Ravens added wideout Marcus Smith out of New Mexico.
Smith, 6-1, 220, cracked the starting lineup in 2006 after making the switch from running back to receiver. He immediately made an impact, finishing the season with 53 catches for 859 yards (16.2 average) and nine touchdowns.
He had a breakout senior year, turning in 7.0 receptions per game (15th in the country) and 86.5 receiving yards per game (24th) in 13 contests. Smith ended up catching 91 balls for 1,125 yards and four scores.
The Ravens started out the day with three picks in the fourth-round, but traded the 125th-overall selection to the Oakland Raiders for cornerback Fabian Washington.
Washington was the Raiders first-round pick in the 2005 draft (23rd-overall). 
Round 3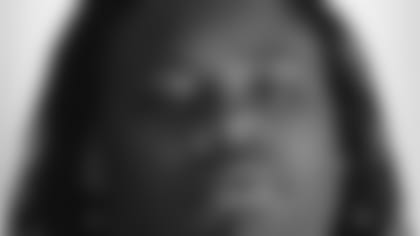 Pick 36 (99th) - ONIEL COUSINS, OT, UTEP
The Ravens strengthened their offensive line with the 99th-overall pick, taking UTEP tackle Oneil Cousins.
A versatile prospect, Cousins, 6-foot-4, 308 pounds, is relatively new to the offensive side of the ball. He switched from defensive tackle to offensive tackle in 2005. Cousins started the first eight games of the 2006 campaign at left tackle, then moved to the right side to start all 12 contests of his senior season.
He may be raw, but Cousins has the athleticism and frame to contribute at the next level, where many analysts project him to play inside at guard while providing depth at tackle.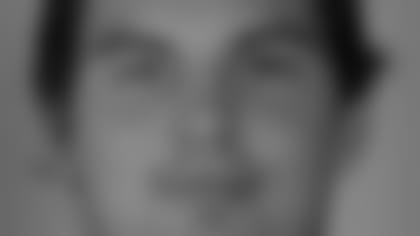 Pick 23 (86th) - TOM ZBIKOWSKI, S, Notre Dame**
Notre Dame safety Tom Zbikowski became the Ravens' second of three third-round selections (86th-overall).
From 2004-07, Zbikowski started all 47 games he played in, totaling 293 tackles and eight interceptions, with two of them returned for touchdowns. A tough, nard-nosed prospect, Zbikowski is an explosive hitter and relentless run defender. His big-play ability was shown on special teams, as well, where he returned 66 punts for 757 yards and three touchdowns in his career.
Zbikowski also was a nationally-ranked Golden Gloves boxer who went 60-13 as an amateur. He even made his professional boxing debut in a bout at Madison Square Garden in 2006, TKO'ing Robert Bell in 49 seconds.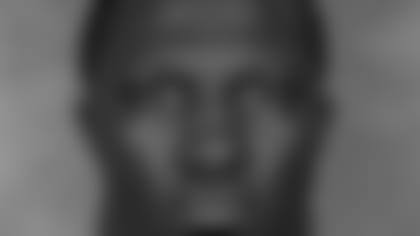 Pick 7 (71st) - TAVARES GOODEN, LB, Miami**
The Ravens began the second day of drafting with the selection of Miami linebacker Tavares Gooden at No. 71.
Last year was his first as middle linebacker after three seasons in and out of the starting lineup one the outside. In the middle, Gooden was able to showcase his downhill closing speed and sideline-to-sideline quickness. A ferocious tackler, Gooden was the leader of the Hurricanes defense, topping the team with 100 stops as a senior, adding three pass deflections and an interception.
Gooden suffered through a few injuries through his career, and was sent home from the Senior Bowl with a hip injury, but he excelled at Miami's Pro Day, running the 40-yard dash in the 4.4 range and posting a 39.5-inch vertical leap. At 6-foot-1, 234 pounds, Gooden will contribute on special teams and add depth to the Ravens' linebacking corps.